Catered Fit: Healthy Meal Plan Delivery and Food Prep App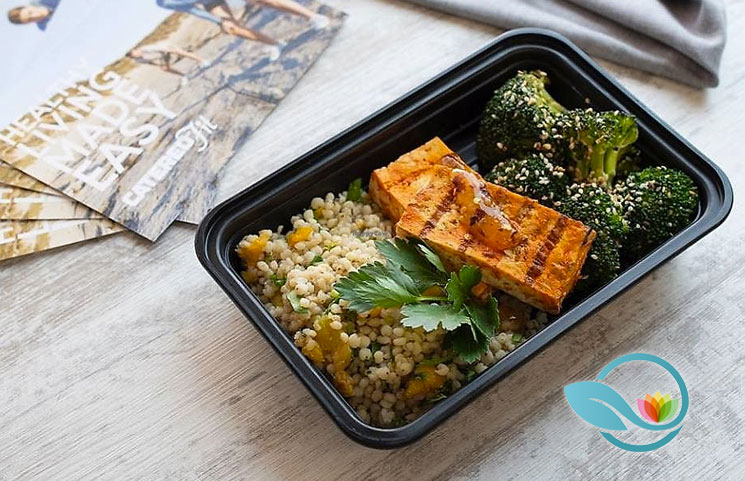 - ad -

Maintaining a healthy lifestyle often entails eating the right foods. Unfortunately, cooking healthy meals take a serious amount of time, energy, and knowledge about cooking. Those who want to eat healthy meals, but are looking for an easier way to do so, may want to consider a meal delivery service. With so many on the market though, it can be challenging to find the right one. The good news is that this review may have a suggestion and its called Catered Fit.
About Catered Fit
Catered Fit is a gourmet meal company that enables users to maintain a healthy way of living. Although the brand notes that's foods are "not a diet or a pill that promises fast results," its website indicates that its meals are for a healthy way of living. Those who consider the brand's foods can first speak to an enrollment specialist who will listen to users and their needs.
The brand began in a home kitchen in 2010, where it launched a pilot program. After 10 weeks, members of the pilot program decided to continue and soon thereafter, the brand grew to one that is now based in downtown Hollywood and other cities. The company currently cooks and delivers over 25,000 fresh meal plans, cold-pressed juices, and coffee per week.
How Does Catered Fit Work?
Catered Fit is a simple program that is easy to use. Here is the process for how it works so that users know how to get started:
Choose Your Meals
The first step is to choose your meals. The brand has a daily menu that users can browse through by logging into the member portal. The meal selection must be made 48 hours before the delivery date, otherwise the chefs will choose a meal based on the users' designated preferences.
Get them Delivered
The second step is delivery. The brand delivers the meals five days a week, on Sunday through Thursday evenings. The meals are for Monday through Friday. The meal delivery window is from 3 to 10 pm. The delivery persons will leave the Catered Fit cooler bag out each evening with an ice pack so that the foods can stay cool and safe.
Schedule Delivers
Users also have the option to schedule their delivers. Users can pause and resume their meal deliveries from the member portal, so that the company will deliver foods only when users need it. Like most changes, they must be done 48 hours before the brand delivers.
Users can also sign up for auto renew. This way, they can avoid missing days for their meals. The brand can also send text alerts about meals so that users can stay on track.
Catered Fit Summary
Overall, Catered Fit offers men and women the opportunity to opt for delicious, nutritious, and satisfying meals that are made out of locally sourced ingredients. The meals are conveniently delivered to one's door in a nifty Catered Fit cooler bag. To learn more about the brand and what it has to offer, just visit the brand's website today.