Cacao Formula: Theobromine Cacao with Plant Proteins, Superfoods and Polyphenols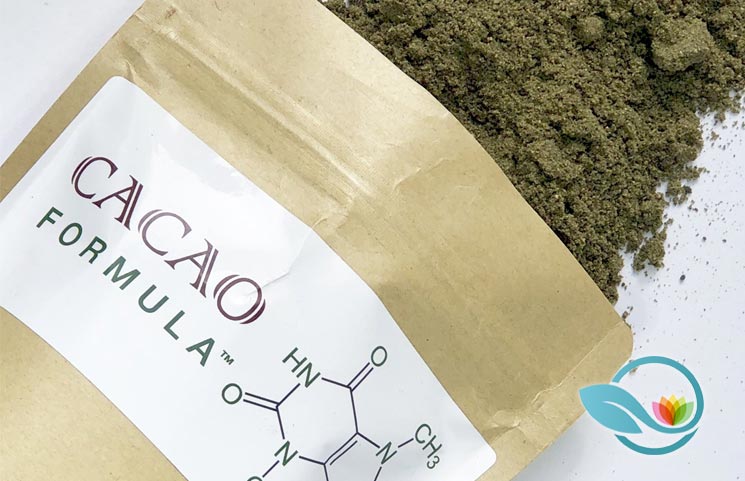 - ad -

Are you a true believer of, "a coffee a day keeps the grumpy away"? If you are, it isn't exactly inaccurate. While coffee has the ability to temporarily induce energy levels, aid in boosting one's metabolism, maintain liver health, and lower the risk of type 2 diabetes to name a few, it has its cons too.
According to the claims made, drinking over five cups of coffee a day can lead to increased health concerns including high blood pressure, heightened heart rates and stomach-aches. Not to mention jitteriness, anxiousness and depending on the overall quality, bad cholesterol.
All this being said, here's where it's most fit to introduce the Cacao Formula, which is trusted as a viable and healthy alternative to coffee. To better understand whether the Cacao Formula is an equal alternative, the following will further explore its purpose, key ingredients and its suggested uses.
What is Cacao Formula?
As previously mentioned, the Cacao Formula is considered an alternative to coffee, but in reality, it's much more. Not only have claims been made in relation to similar attainable results to that of coffee, but the Cacao Formula is interestingly nutritious.
In particular, it has 330 calories, which can be broken down into 24 grams of healthy fats, 11 grams of protein and 19 grams of fiber, sugars and carbs combined for 56 grams of servings.
A coffee that contains an array of macronutrients, as well as micronutrients such as adaptogens, nootropics and minerals, is quite impressive. To rid everyone of suspense, let's dive right into the key ingredient.
What key ingredient(s) went in making Cacao Formula?
The key ingredient housed within the Cacao Formula is called theobromine. Theobromine is a cacao-based alkaloid popularly known for carrying similar physiological effects to that of coffee. Those who are aware of this alkaloid may have been introduced to some of its health benefits, which revolve around heart health, anti-inflammation, stimulants, muscles health, etc.
A 2015 research paper noted that theobromine has a positive influence on one's moods and sense of alertness. They've also arrived at the conclusion that its consumptions have less unwanted effects than caffeine and are deemed safe for humans.
How should consumers drink the Cacao Formula?
Consuming the Cacao Formula is no different than drinking coffee. The best way to make use of the Cacao Formula is simply by mixing it in hot or cold water, milk of choice, or in smoothies. Interestingly, it can be considered a snackable, in which consumers can eat it directly from the bag.
Summary
Overall, the Cacao Formula appears to be worthwhile solely based on health factors. Not only does it have the ability to mimic the effects of caffeine, it offers a wide range of nutritional support that aids in wellness. Most importantly, many have reported that this respective alkaloid has few side effects compared to that of coffee and are deemed safe, whereas the latter is questionable depending on consumption.
The current going price of the Cacao Formula is roughly $30. This is definitely expensive compared to a standard cup of coffee. However, with every cup of the Cacao Formula, consumers will not only be getting theobromine, but also coconut milk powder, hemp protein, brazil, macadamia and pecan nuts, and spirulina to name a fraction.
To learn more about the different components that make up the Cacao Formula, click here.