Emergen-C Probiotics+: Vitamin C to Boost Immune and Gut Health?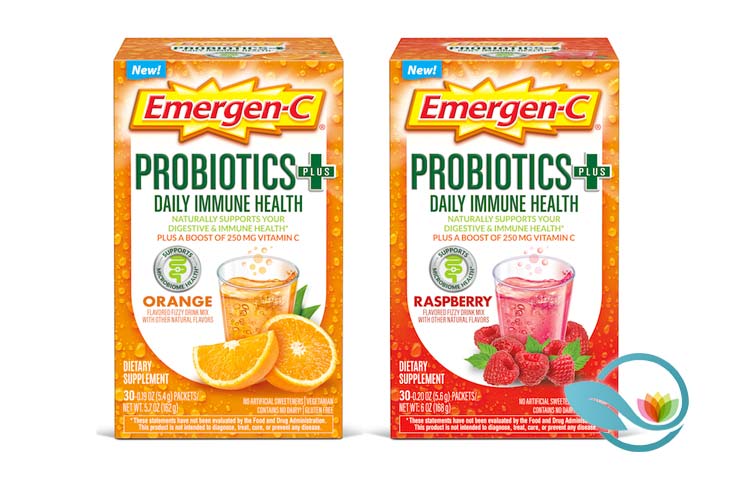 - ad -

Emergen-C is a line of supplements that consumers can use to improve their immune system and stave off illness. The company recently launched their Probiotics+ line of products, which includes both Orange and Raspberry flavors, and these items can be purchased from Amazon.com.
What is Emergen-C?
Probiotics are not new in the health industry, going after the toxic bacteria that can get stored in the gut, and replacing it with healthy bacteria. Usually, these toxins are to blame for stomach pain, irritation in the gut, and even other illnesses. Considering that over 70% of the immune health starts in the gut, keeping this balance is absolutely essential to staying healthy. While there are many unique brands that provide probiotics, Emergen-C is one of the well-known brands that is getting involved as well.
Emergen-C already has many formulas for improving the immune system, but the use of probiotics balances the user's gut microbiome. This single product comes in multiple flavors, and many retailers already carry it, along with other products by Emergen-C.
Emergen-C Probiotic Products
Presently, consumers have the option of either the Orange or Raspberry flavors for this probiotic. To prepare either one of these drinks, the formula is already portioned out into individual serving packets. Consumers can blend it with water or can choose a different beverage to add flavor to. However, the whole drink needs to be consumed to get the desired benefits.
These remedies can be purchased directly from Amazon.com, where they are available for $15.91 at full price for a 30-count package. For consumers that want to purchase a smaller box, there is also a 14-count package for $9.65 instead. Consumers that choose to subscribe for monthly shipments can save up to 15% on the website.
Contacting the Creators of Emergen-C
Consumers that want to purchase this product may have questions that they want to address before going further. The customer service team is available at all hours of the day by calling 1-888-425-2362.
To submit an electronic inquiry, consumers can visit the Contact Us section of the website to fill in the online form.
Emergen-C Probiotics+ Summary
Emergen-C's Probiotics+ formulas are a way for consumers to give themselves greater balance in the gut, ultimately driving them to have a healthier immune system. This supplement can be taken daily or intermittently, though consumers will have the greatest results by taking this type of formula on a regular basis.
Unlike other supplements, consumers are able to pair these formulas with other products from Emergen-C, including Everyday Immune Support, Energy, Sleep, Hydrate, Replenish, and Enhanced Immune Support Formula.