Shot X: Curcumin Turmeric Drink to Reduce Alcohol Effects on the Liver?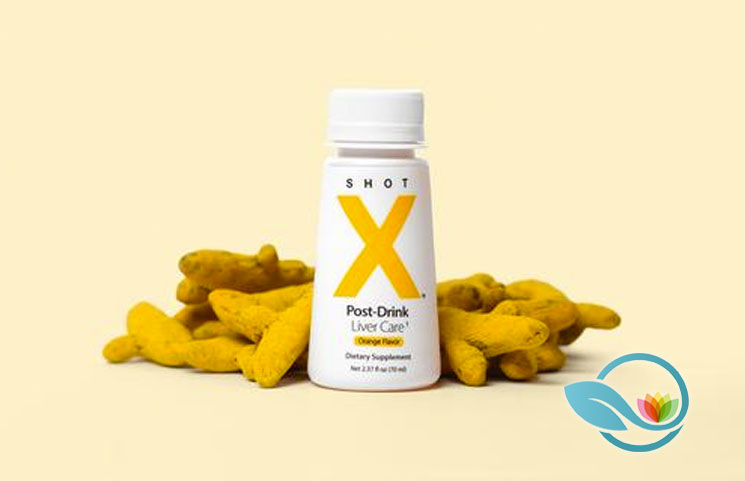 - ad -

Shot X is a supplement that improves the health of the liver, while improving the way that the body responds to alcohol. The supplement can be purchased from the official website exclusively.
What is Shot X?
Millions of people around the world engage in some level of drinking, even if it is just a glass of wine or two a month. However, many people understand that an excessive amount of alcohol can ultimately be damaging to the liver, and no one wants that. The creators of Shot X decided to develop a remedy that can help with these concerns.
Shot X is designed to use the benefits of turmeric as a way to help consumers whenever they decided to imbibe. The formula includes curcumin, the active substance in turmeric, claiming that it "improves your body's natural response to alcohol."
Along with curcumin, this supplement includes:
Amino acids, which reduce the fogginess and fatigue of the mind
Electrolytes, to replenish what the alcohol pushed from the body
Inositol, for cell regeneration
Orange flavoring, to improve the taste
To gain all of these benefits, what does the user need to do?
Using Shot X
The only time that consumers need to take the supplement is during times of drinking, consuming it immediately after a drinking session. Overall, to simply use it to care for the liver, the formula can be taken up to four times a week, though the website states that it is safe to take on a daily basis.
One bottle is equivalent to one serving of Shot X.
Pricing for Shot X
Consumers have the choice of several packages, starting with a 4-pack for $20.00. Consumers also have the opportunity to purchase an 8-pack ($35), 16-pack ($60), or a 24-pack ($85), though they can save 15% on any of these packages by signing up for a monthly subscription.
If the user is unhappy with the results of using Shot X, they have up to 60 days to request a refund. Refunds and replacements can be processed through an email to [email protected].
Contacting the Creators of Shot X
Even with the information provided online, consumers may find themselves with questions that they need answered by the creators. The customer service team doesn't have a specific email address or phone number, but consumers can fill out the online form found at theshotx.com/pages/shotx-contact-us.
Shot X Summary
Shot X helps consumers that like to have a drink now and then, but do not like the risk that is imposed on the liver. The product is easy to take along during travel or even in a purchase when someone goes out for a drink with friends. Considering all of the support that it offers to the liver as well, sober consumers stand to benefit greatly still.