Hydrant Drinks: Rapid Hydrating Sports Nutrition Electrolytes Mix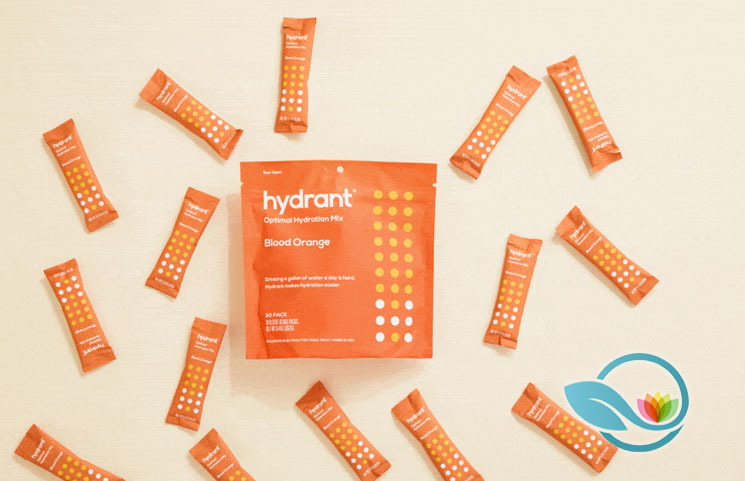 - ad -

What Is Hydrant?
Hydrant was co-founded by John Sherwin and Jai Jung, and is focused on keeping people hydrated, especially in the morning. The Company claims that 75% of all Americans experience dehydration every day and that the powdered mix of Hydrant, stirred into 8-16 ounces of water, will have 80% less sugar and four times the electrolytes than a typical sports drinks.
An Efficient Balance of Ingredients
Hydrant has a unique blend of ingredients that allow the user to absorb water and electrolytes earlier in the digestive system. This translates to faster and more efficient hydration than using traditional sports drinks or water.
While drinking electrolyte water for replenishing missing electrolytes and fluids is not a new concept, many options today are not doing enough and are not good to the body as advertised. Hydrant is an exception as it has an ideal balance of the ingredients needed for refueling after working out, drinking alcohol, and falling sick
Hydrant Formulation
Every 8/7-gram Hydrant contains 8 ingredients needed by the body. These include potassium citrate, sodium citrate, magnesium gluconate, salt, and zinc gluconate, cane sugar, citric acid, and juice powder. These ingredients could vary depending on the flavor you choose.
The balance of electrolytes in Hydrant is based on World Health Organization's oral standard for rehydration. Hydrant has little cane sugar. However, it is just enough to activate the transport mechanism of sodium-glucose that gets electrolytes and water into the bloodstream faster. Since Hydrant doesn't have too much artificial sweeteners or sugar, it doesn't crash or upset the stomach. Another feature of Hydrant is low osmolarity. This means that your body can absorb ingredients quickly and feel their effects faster.
Ease of Use
Hydrant is sold in the form of portable powder. You can hence drink it from anywhere so long as you have a bottle of water to mix. Hydrant works well when used after airplane travel, a workout, alcohol consumption, or after a stressful day of work
Value for Money
Hydrant is sold in Lime, grapefruit and blood orange flavors. A pack with 30 hydrants currently retails at $30. A 6-, 90 and 120-pack goes for $56, 78, and $96 respectively. While these prices might seem high, Hydrant tastes good, is absorbed quickly into the body, and effectively combats the effects of dehydration. This makes Hydrant worth purchasing.
Is Hydrant a Supplement?
Hydrant is not a supplement. The product is classified as a food/ beverage. This, as a result, limits the types of claims made by the company regarding its health benefits. Unlike the many products in the market which promise the world yet keep on falling short, The promise given regarding Hydrant is simple: effective hydration.
Hydrant Drinks Final Verdict
Brain fatigue, nausea, and headaches are some symptoms of dehydration. The ideal solution to fixing missing fluids and electrolytes is a clean, efficient, and tasty fix with the right constituents, and Hydrant is one of these fixes. Despite the relatively high cost, we feel that Hydrant is well formulated for maximum hydration benefits. Besides, the brand has earned a top rating by past users and plenty of positive reviews by happy customers.