MEND Regenerate: Medical Sports Nutrition for Muscle Performance?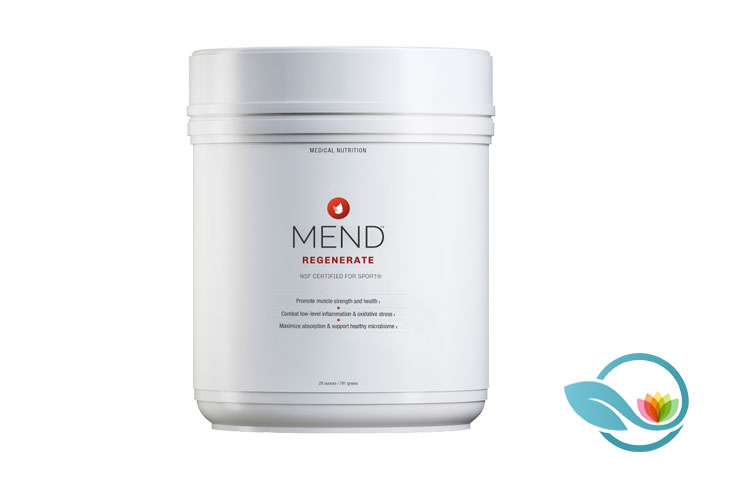 Science-backed reports have confirmed that consuming a blend of proteins enhances a prolonged delivery of amino acids to skeletal muscles. Hence, proteins are good for people who are looking to address muscle health problems resulting from aging or physical activity. With the many protein supplements in the market though, choosing the best can be tough.
We review top-rated products' features to help you make an informed choice. Today, our focus is on MEND Regenerate, an award-winning muscle wellness supplement.
About Mend Regenerate
Mend Regenerate is a medical sports supplement with 34 vital nutrients that help at improving oxidative stress, reducing low-level inflammation, and supporting a healthy gut. This, as a result, makes MEND Regenerate a good choice for enhancing muscle health, performance, and well-being among sportspersons or those who work out frequently.
Key Features and Benefits of MEND Regenerate
A Blend of Proteins
MEND Regenerate is a blend of essential proteins. Protein is a crucial nutrient in older age, and dietary proteins provide amino acids needed for muscle protein synthesis. More importantly, amino acids absorbed in the body have a stimulatory effect on the synthesis of muscle proteins after feeding. Therefore, the recommended protein intakes may vary based on age. Older people might need more of this in order to maintain nitrogen balance and protect them from the loss of sarcopenic muscle.
Whey Protein
MEND Regenerate's protein complex contains whey protein isolate and whey protein concentrate. These are absorbed rapidly together with casein that requires more hours to be digested. As whey increases the synthesis of proteins, casein blocks the breakdown of proteins. The combination of these two is considered to be ideal.
Whey protein isolate and whey protein concentrate are included in MEND Regenerate to enhance absorption and healthy digestion. These reduce the amount of fat, carbohydrates and lactose while offering the high quality of proteins required to support aging muscles. Casein offers a prolonged amino acid concentration plateau in the blood plasma that lasts up to 7 hours. This results in a sustained release of amino acids into the bloodstream.
Enhances Muscle Tissue Volume and Health
MEND Regenerate preserves and increases the volume of lean muscle and its output during resistance training.
Enhances Stamina and Endurance
By improving muscle output and improving circulation, MEND Regenerate helps improve stamina and endurance. This supplement can be used to improve strength for daily living and performing activities, as well as Increase energy and vitality when used with resistance training.
Flavors
MEND Regenerate is currently available in vanilla and chocolate/cocoa flavors. Vanilla MEND Regenerate is NSF Sport certified for professional sports and hence more costly. The company intends to add more flavors in future.
Other Ingredients
Other MEND Regenerate's key ingredients are BCAA complex, HMB, L-GLUTAMINE, MCT, Aminogen, Resveratrol, Fructooligosaccharide, COQ10, Creatine monohydrate, green tea extract, grape seed extract, vitamins A, B Complex, C, and D3, magnesium, sodium, potassium, Selenium and Leucine. Each of these ingredients plays a crucial role in the body.
Purchasing MEND Regenerate
Mend Regenerate can be purchased from an orthopedic surgeon, doctor or from the Mend online shop. Currently, a pack retails at $69, but you can save 10% by subscribing for delivery, buying it at $62.10.
How to Take MEND Regenerate
The recommended way of taking Mend Regenerate is blending it into a smoothie. This aids maximum nutrient absorption. You can find several smoothie recipes on Mend's website.
Is Mend Regenerate Worth Buying?
MEND Regenerate protein complex offers a scientific blend of three quality proteins meant to help in digestion, improve protein synthesis, and as well prevent the breakdown of proteins. With the many benefits, the price is fair and this product will most likely give you value for money. We hence recommend Mend Regenerate to physically active individuals and aging persons looking for a muscle wellness solution.
Lower-Calorie Diets Could Improve Health Per New Lancet Diabetes & Endocrinology Medical Study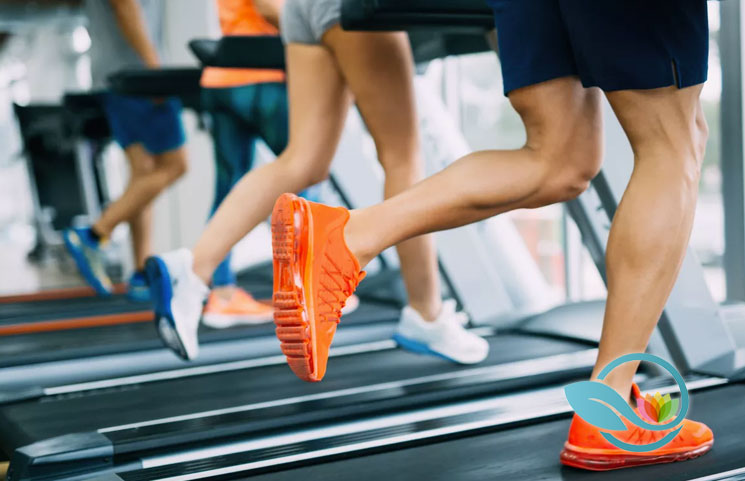 Cutting calories can give consumers major health benefits beyond weight loss.
A recent study, which took place over two years, revealed that lowered calorie consumption can improve cholesterol and sexual function.
One of the most common ways for people to lose weight is through cutting calories, which is a method that is recommended by doctors and nutritionists. However, in a recent article by Time, it looks like there are other health benefits to be gained from this type of eating plan.
The article references a study that came out yesterday, saying that cutting 300 calories a day could lead to improvements in cholesterol levels, blood pressure, and blood sugar levels, given that the individual is maintaining a healthy diet. It could even help with the risk of ultimately developing diabetes or heart disease, among other chronic diseases. Though the study only included 218 people who were not considered obese.
During the beginning of the study, the participants were maintaining 2,400 calories in their daily diet, based on the food logs that they kept. After using this caloric level as the baseline, about 150 people were required to reduce their calories by 25%. The other participants would be the control group. Those individuals in the diet group ate three daily meals while at a study center and were given nutritional guidance. The control group changed none of their routine.
After the first month passed, the groups had to go through periodic health tasting over the next two years, while keeping their assigned eating patterns. Ultimately, the study found that the decrease in calories over this time directly correlated with improved cholesterol, blood pressure, blood sugar markers, and metabolic health. The control group didn't notice any of these benefits.
Multiple studies have been done in the health industry to examine how calorie counting truly impacted health. Among these studies, there was a direct link between the reduced calories and mental health, better mood, increased sexual function, and general health. Still, it is not recommended or even healthy to go through extreme calorie restriction, and any drastic changes to eating should speak with their doctor beforehand.
New Health Study Links Consuming Excessive Fruit Juice Drinks (And Soda) to a Higher Risk of Cancer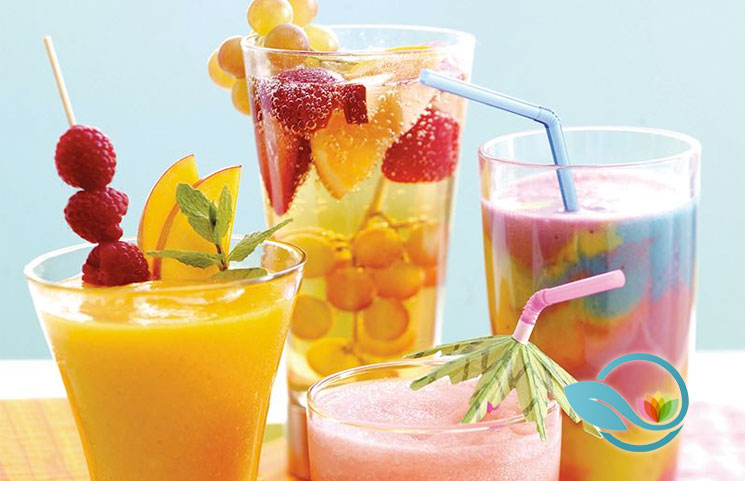 It isn't news that drinks high in sugar such as soda and fruit juices are linked to a variety of health issues. What is new, however, is a recent study that links drinking such juices to a higher risk of cancer. They found that drinking only 100ml of a sugary drink every day caused an 18% increased risk overall for cancer and a 22% increased risk for breast cancer. The research was conducted on more than 100,000 French adults. What was surprising was that the increased risk of cancer was found even in those who drank pure fruit juices.
Mathilde Touvier was the lead author the study which was published in the medical journal BMJ. She notes that reducing our intake of sweetened beverages will significantly improve our health and the main issue lies with the type of sugar that is used in these drinks. We have known for some time that high sugary drinks are risk factors for obesity and weight gain and that these are risk factors for cancer and so the correlation makes sense. There is also the possibility that the caramel coloring, such as 4-methylimidazole, that is added is a risk factor as well.
Public health guidelines advise drinking no more than one glass of sugary drinks per day, but even less would be ideal. The American Beverage Association offered their opinion stating that drinking these beverages are safe as long as they are a part of a balanced diet. They are, however, making efforts to offer less sugar or zero sugar options. They are looking at smaller package sizes and clear calorie information as well. This particular French study did not find a link between diet sodas and cancer, but it was noted that the study participants did not really consume diet options.
A different study, published early 2019, did in fact find that drinking two or more artificially sweetened beverages a day was linked to increased risk of stroke, heart attack, and early death in women over 50. There was not a link to cancer found which challenges the general idea that artificial sweeteners are detrimental to one's health. Current sweeteners used have been through rigorous testing and have been deemed suitable for human consumption. There ought to be more research done in this area to determine any long-term effects.
Another interesting aspect of the French study, which included 79% women and 21% men, was that on average men consumed more sugary drinks than women. The study tracked participants diets over a span of 9 years and then matched the results with medical records and health insurance databases. They also considered age, sex, educational level, family history, smoking, and physical activity as other risk factors for cancer. The study is deemed observational and doesn't immediately prove cause and effect as there are a lot of factors to consider. Nevertheless, it is clear that our sugar intake should be reduced and that more work is still to be done.
Japanese Matcha Tea Health Benefits May Be Understated: New Journal of Functional Foods Study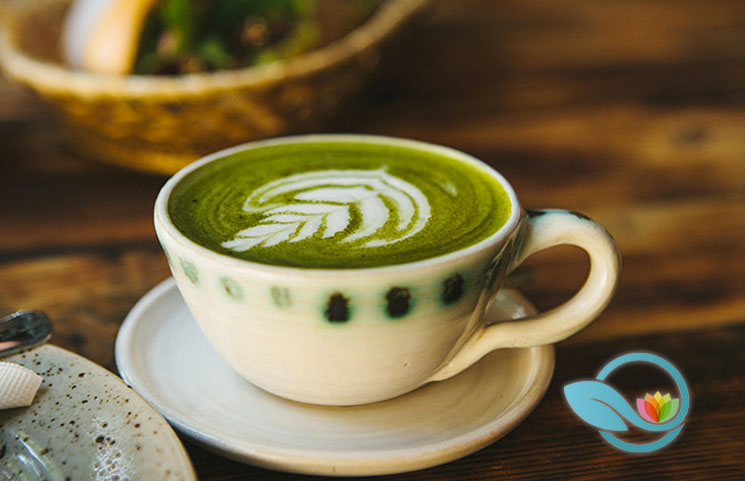 A number of studies are being conducted all over the world concerning Matcha green tea, a tea known for its long history of documented medicinal benefits. Original researchers argued that the Matcha can help several parts of the human body and could help to contribute to "health benefits worldwide." As Matcha continues to gain traction as the go-to form of alternative treatment for a number of negative feelings, symptoms, and realities, researchers continue to work to uncover more of what this wondrous powder might be able to do for consumers all over the world.
Now, researchers have found that the tea also exhibits benefits beyond the physical body. A study published in the Journal of Functional Foods found that select mice test subjects experienced a significant reduction in anxious behavior. They found that the conclusion was that Matcha can help users to reduce their anxious feelings, stresses, and anxieties. With millions of citizens all over the world suffering from these sometimes debilitating mental problems, Matcha's application in the mental health industry could become a massive breakthrough, offering consumers an alternative to the many pills and addictive substances sometimes recommended to patients suffering from anxiety.
Matcha for Anxiety
Readers should understand that, although this study is promising for the future of the Matcha industry and could prove very helpful to users of Matcha looking to minimize the effects of their anxiety, the study of Matcha for human use is still in its infancy. This particular breakthrough study only found that Matcha helped to reduce anxious behaviors in a select number of mice being studied for this particular test.
This does not necessarily correlate to the same effects in humans, although researchers are very hopeful that Matcha could have applications in the treatment of anxiety in adult humans. For the time being, the Food and Drug Administration of the United States has refused to give the "O.K." for Matcha to be used to treat any genuine mental or medical condition. As a consequence, users should view the news of this study with a guided hopefulness, especially as we eagerly await new information to become apparent.