Top Natural Lean Muscle Building Foods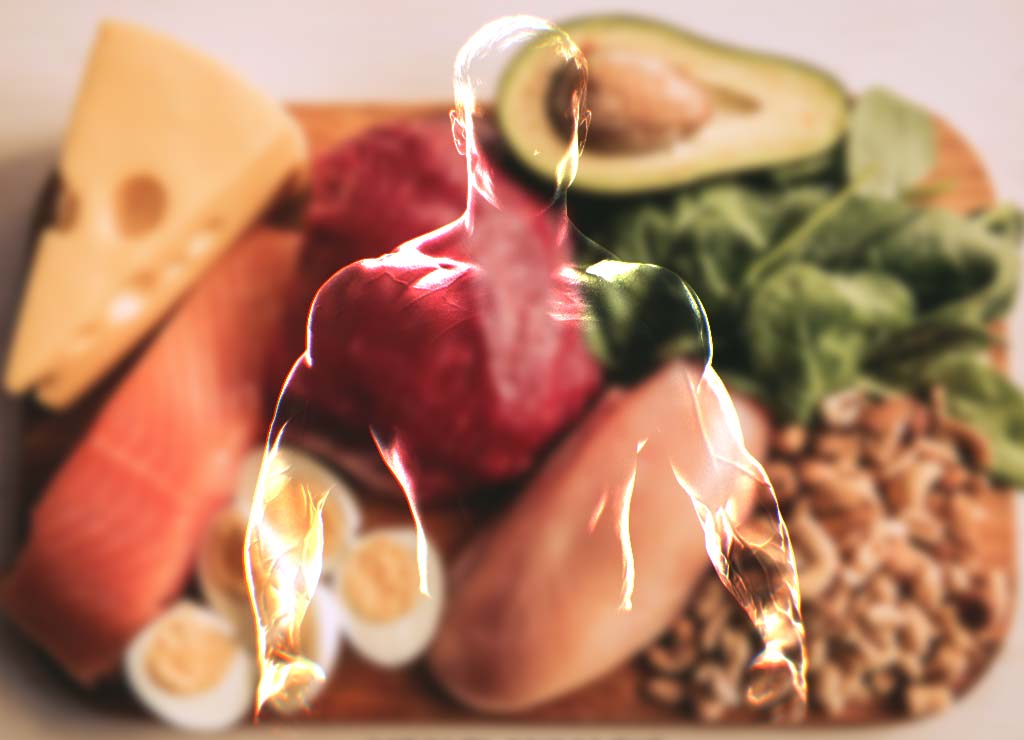 - ad -

If you struggle to gain muscle even when lifting heavy weights or you want to improve exercise performance then you should consider eating these foods. Researchers have shown that eating more calories than you burn and consuming some unique nutrients will help you gain massive muscles. The calories that come from food will significantly increase lean body mass.
These superfoods come with the essential nutrients and minerals that will benefit muscle builders. They will provide you with useful muscle building molecules that the body cannot produce naturally.
The good part is that these foods will provide you with enough energy to perform better during high-intensity interval training programs.
Grass-Fed Lamb
If you are looking for a natural approach to gain muscle, then consider eating 100% grass-fed lamb. A small-scale study from Canada has shown that grass-fed lamb contains more nutrients than lamb fed in a conventional way.
Additionally, grass-fed lamb contains a high concentration of protein, which is crucial for gaining muscle. Health experts have indicated that consuming more protein than your body burn is essential for optimal muscle growth.
Grass-fed lamb is an excellent source of selenium and zinc, important minerals that protect the body against free radical damage from weight lifting. The American Diabetic Association has indicated that grass-fed lamb is a lean meat which should be consumed in the amounts of 3-4 ounces per serving. The quality of protein in grass-fed lamb can stimulate energy-producing enzymes required to gain strength and muscles.
Pastured-Raised Chicken
Health professionals have confirmed that incorporating nutrient dense foods into your meal plan can help increase muscle mass. A 2010 study by the National Institutes of Health has shown that pasture-raised chicken usually has higher nutrient quality. Pasture-raised chicken is loaded with niacin, protein, selenium, vitamin B6, phosphorus and much more.
Niacin is a powerful vitamin that provides energy for your muscles. Niacin can be stored in muscles and it gives you the power you need to improve exercise performance. Niacin can also protect your body against excessive muscle damage.
Protein is an organic nutrient compound that helps the muscle building processes. Protein provides extracellular fluid in muscle cells and helps muscle cells to swell leading to muscle growth. A 2015 study by the National Center for Biotechnology Information has confirmed that protein helps in muscle development.
Researchers speculate that components in soybeans can provide better muscle support than supplements. The key minerals in soybeans can help to build strong tissue and muscle.
Soybeans
The isoflavone phytonutrient in soybeans has been confirmed to protect the body from an exercise-induced tear. The vitamin K content of soybeans can benefit your body with respect to bone health. It can heal muscle pains and prevent the risk of osteoporosis.
The high level of molybdenum in soybeans is crucial for sulfur balance throughout your body. Molybdenum can equally help detoxifies the liver from harmful chemicals and toxins.
Copper plays an important role in producing energy that will improve muscle cells and fitness performance. Research shows that 3 cups of soybeans per week can significantly improve your muscle mass.
Tuna
Tuna is a delicious fish you can include in your diet for good health. Tuna contains great minerals that promote strength, energy and healing. Research has shown that selenoneine, unique mineral selenium in tuna can stimulate red blood cells and move oxygen from the lungs to the muscles.
Health specialists have shown that intake of tuna can reduce muscle loss. A university study has confirmed that adding a tuna fish to a 5-week high-intensity interval exercise can increase body mass by about one pound.
Tuna is rich in omega-3 fats, which help prevent excessive inflammation that may occur after weight lifting. It has been shown that omega-3 fats in tuna can help prevent the risk of blood vessel clogging and heart-related conditions.
The vitamin B12 found in tuna provides great support for bone health. Research has confirmed that lack of vitamin B12 can result in increased risk of osteoporosis.
Shrimp
Shrimp is a health-promoting shellfish you can't afford to ignore on your journey to muscle building. Shrimp is rich in cobalamin, selenium, protein, copper, zinc and more. The copper in shrimp helps regulate oxygen metabolism and give strength to your muscle.
The hemocyanin in shrimp, a copper-containing protein can strengthen your tendons and boost energy to lift stronger weights. The antioxidant compounds in shrimp can protect your muscle cells from unwanted damage caused by exposure of oxygen-containing molecules.
A recent study has shown that shrimp contains astaxanthin, a carotenoid compound that improves the musculoskeletal system. Astaxanthin can reduce the risk of certain diabetes-related conditions. Shrimp is a low-calorie food you can incorporate in your meal plan to maintain your weight and physical structure.
Watermelon
Watermelon will provide you with adequate hydration which is important for muscle building. Watermelon is loaded with useful nutrients such as vitamin C, copper, biotin, pantothenic acid and more.
Researchers have shown that regular consumption of watermelon can increase strength and reduce the risk of post-exercise oxidative stress among athletes. The phenolic phytonutrients in watermelon inhibit the effect of lipid peroxyl radicals which leads to cardiovascular disease.
Even cucurbitacin E found in watermelon can prevent unwanted inflammation. The vitamin C content in this fruit will improve your body structure and bones.
Kidney Beans
Kidney beans are an excellent source of protein, which is essential for muscle growth. A cup of kidney beans can restore lost energy and stamina. Research has confirmed that kidney beans can improve your heart health and regulate blood sugar.
Scientists have shown that manganese in kidney beans can boost your energy levels and improve fitness performance. Iron found in kidney beans is vital for transporting oxygen from your lungs to all your body cells.
Kidney beans are packed with magnesium, which enhances the flow of blood and nutrients throughout your body. Kidney beans have insoluble fibers that prevent the risk of digestive disorders.
Banana
You can reduce fatigue and strengthen your muscles with this wonderful sweet fruit. Bananas are loaded with minerals, vitamins and fiber. The potassium found in a banana can help prevent a gradual blocking of blood vessels which can arise as a result of weight lifting.
Health experts have indicated that the combination of potassium and magnesium in a banana can lower high blood pressure. A recent study shows that athletes who consumed a diet high in potassium and magnesium have a reduced risk of risk.
Banana can help weightlifters to prevent the risk of muscle cramps. Consumption of one or two bananas prior to weight training will definitely boost your performance.
Pineapple
This cylindrical shape fruit has high amounts of nutrients that will help increase your muscle. Pineapple has a group of protein-digesting enzymes that reduce the breakdown of protein s in your muscles. You can find pineapple extracts in many popular muscle building supplements.
The manganese content of pineapple can supply you the energy you need to train hard. The National Institutes of Health has confirmed that consuming 3 or more servings of pineapple can improve your muscle cells.
Oats
Oats are popular whole grains with several nutrients that will benefit your body. Research has suggested that daily consumption of 1 cup cooked oatmeal after weight training can significantly improve your muscles. The unique fibers in oats can improve your digestive system and prevent gastritis.
They prevent the accumulation of food on the digestive tract thereby reducing the risk of belly fat. Oats have unique compounds known as saponins, which can stabilize your blood sugar levels and reduce the risk of chronic diseases.
The Nutrition Health and Examination Surveys suggested that weight trainers who consumed oatmeal on a regular basis have strong muscles.
Reference Links :
https://www.ncbi.nlm.nih.gov/pmc/articles/PMC2846864/