Wholesome Healthy Foods For Weight Loss in 2019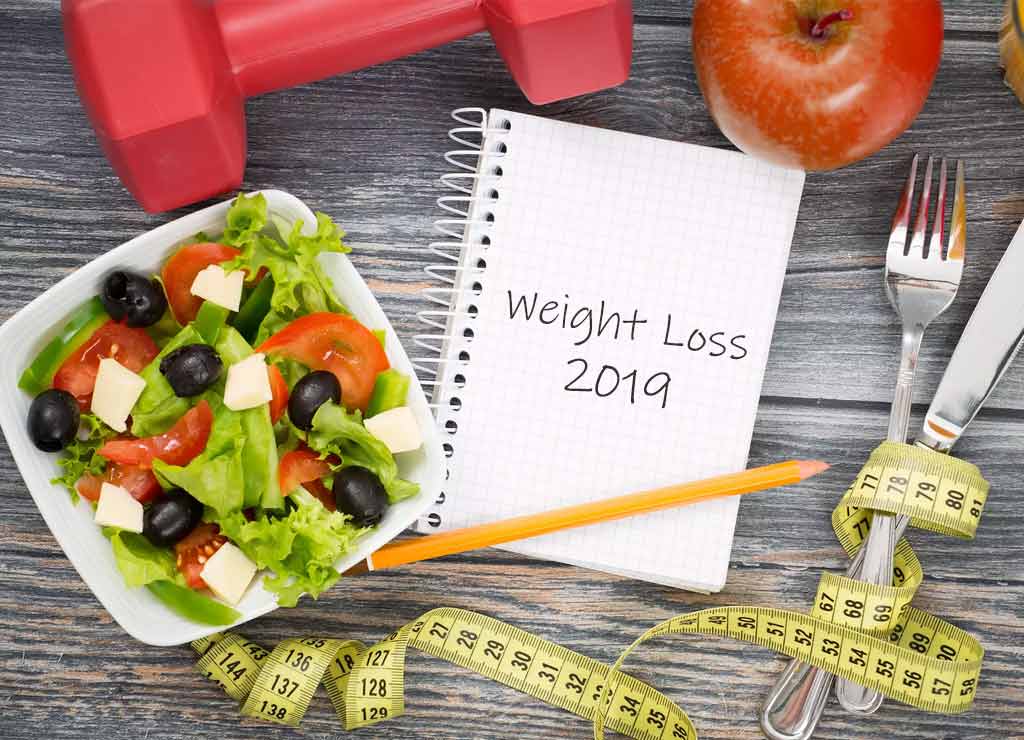 Do you know that being overweight or obese can increase the risk of several chronic medical conditions? A 2014 report by the National Institutes of Health has shown that overweight and obesity can result in chronic diseases. However, there are ways you can employ to naturally lose weight and keep them off.
Researchers have shown that with healthy foods, you can lose weight without starving yourself. If you are trying to lose weight but you're not making any progress, the problem may be from your diets. For you to lose healthy weight, you must burn more calories than you eat.
There are several foods that contain certain compounds which can make you crave for more food. There are also some foods that are high in calories, which after consumption can increase your body mass index. The good news is that with healthy foods, you can reduce your cravings and caloric consumption throughout the day.
These healthy foods are packed with the essential nutrients and compounds that promote weight loss. Regular consumption of these foods can help you burn more calories every day.
Strawberries
Strawberries are among the most powerful berries you can use to improve your weight loss effort. They are rich in vitamin C, which has been shown to prevent excessive accumulation of toxins in the body. When the body accumulates too many toxic substances, it can lead to increased body weight. It's advisable to eat strawberries on empty stomach because of its effectiveness in eliminating toxins and activation of metabolism.
Strawberries contain several polyphenol compounds that stimulate weight loss. Scientists have confirmed that polyphenols can make you burn more calories in a day. Strawberries can help reduce the risk of chronic inflammation, which is known to affect people who are obese. Apart from weight loss, strawberries can as well improve the regulation of blood sugar levels.
Avocados
are useful vegetables you can add to your meal plan to reduce excess body weight. Avocados have many essential nutrients that make them an outstanding food, both for weight loss and maximum health. The high levels of healthy monounsaturated fats in avocado play a major role in weight reduction. Researchers have shown that the healthy fats in avocados can improve heart health.
Regular consumption of avocados can help reduce your cravings for foods. It can also help reduce your cravings for late night snacking which leads to overeating. Many weight watchers are using avocados to keep their stomach full for many hours. Eating avocados in the afternoon will make you eat less for the next 20 hours.
Avocados can reduce the levels of oxidative stress, which contribute to excessive weight gain. The carotenoids found in avocados help in blood sugar control and insulin regulation.
Broccoli
If you want to lose weight fast, then be ready to consume at least one cup of broccoli per day. Broccoli is loaded with useful nutrients such as vitamin K, vitamin C, fiber, omega-3 fatty acids, protein and calcium. Omega-3 fatty acids are effective nutrients your body need in order to stay healthy. Researchers have shown that they can reduce the risk of diabetes, heart attack and obesity.
Lack of omega-3 fats can cause inflammatory responses that lead to weight gain. The kaempferol compound, a unique phytonutrient found in broccoli can boost metabolism and make you burn more calories.
The fiber found in broccoli can destroy fat particles and eliminate them from your system, resulting in fast weight loss. Broccoli is also high in protein, which has been shown to increase satiety.
Corn
Corn is a low energy density food you can add to your diet plan to reduce calorie intake. Corn is rich in fiber and can keep you full for longer period of time. The good part is that corn can increase your water consumption. Eating food that can make you drink a lot of water is a great way to lose healthy weight.
The fact that corn contains fiber, vitamin B3, pantothenic acid and manganese makes it an excellent food for weight loss. The carotenoid compounds in corn are known to increase weight loss in people who are obese. There are several antioxidant organic acids in corn that can lead to healthier and leaner body.
Cucumbers
Cucumbers which are scientifically referred to as Cucumis sativus can help fill you help up and control your hunger. Cucumbers contain useful nutrients your body needs for maintenance of good health. The lignans found in cucumbers have long been shown to play a major role in weight reduction. The lignans can discourage storage of excess fats in the body.
Apart from helping the body to lose excess fats, lignans can as well lower risk of several types of cancers. Cucumbers have anti-inflammatory properties, which help prevent excessive inflammation and obesity. When the body experiences inflammation for a long time, it can stimulate fat storage in different parts of the body.
Cucumbers are an incredible source of cucurbitacins, the most useful phytonutrients that clean the body from free radicals and promote weight loss.
Walnuts
Walnuts are weight loss friendly foods because they are rich in protein and healthy fats. They are loaded with compounds that can make your body to burn excess calories and shed some pounds. Walnuts are energy dense foods that keep you satisfied and make you eat less for the next 12 hours. You can substitute junk foods that lead to bloating with walnuts and see the progress you will make in your weight loss effort.
Walnuts are high in omega-3 fatty acids, molecules that are associated with greater weight loss and lower body fat. Scientists have shown that people who are obese tend to have insufficient levels of omega-3 resulting in more fat storage. Omega-3 fatty acids can regulate the metabolism of fat and boost the rate at which your body burn excess fat.
Walnuts can as well reduce the levels of bad cholesterol which promote obesity. Regular consumption of walnuts can supply your body with abundant omega-3 and help you maintain a healthy weight.
Grapes
Grapes are a low glycemic index food you can eat to reduce excess blood fats which causes weight gain. Most health experts have confirmed that grapes can regulate the levels of blood sugar and prevent obesity. Grapes have phytonutrients that increase insulin sensitivity and prevent excess sugar in the blood. When there is an excess sugar in the body, it can lead to overweight.
According to Centers for Disease and Prevention Control, you should consume at least 3 grapes per day for healthy weight management. The phenolic acids in grapes can burn and stop the storage of fats in your body. Regular grapes intake can also reduce the risk of excessive inflammation which causes weight gain.
Tofu
Tofu is a nutritious food produce from soybeans and very high in calcium. Researchers have shown that calcium can activate the fat burning process. Tofu has antioxidant which reduces the levels of bad cholesterol in the blood. Adding tofu to your meal plan is an important step you can take to avoid consuming more calories than you burn.
The soyasaponins found in tofu can reduce the risk of obesity and type 2 diabetes. Regular consumption of tofu can also stop the activity of cancer cells from doing more damage to the body. Tofu has been shown to prevent the deposit of excess fats in the fat cells.
Oats
Oats are whole grains you can incorporate into your diets to increase the rate at which your body burns fats. Oats contain useful nutrients that can make you feel satisfied after consumption. The beta-glucan in oats can prevent you from experiencing extreme food cravings.
Breakfast of oatmeal can help your body feel full all day and reduce the risk of overeating. The beta-glucan can also regulate the levels of blood sugar. Food experts have shown that oats contain water-soluble fiber; an important nutrient that quickly removes unwanted substances from your digestive tract.
A 2013 study by the National Institutes of Health has shown that oats can reduce the risk of obesity.
Whole Wheat
Whole wheat is an important grain you can consume on a regular basis to trigger fat burning hormone. Wheat comes in different forms, but for the sake of weight loss ensures you choose whole wheat because it carries complete nutrients. Unlike the refined wheat that has the bran and germ removed during processing.
Whole wheat is an excellent source of dietary fiber, manganese and copper. A 2005 report by the National Institute of Health has confirmed that dietary fiber can improve weight loss.
If you want to be successful in your weight loss goal, then ensure you are eating these foods. They have useful properties that make them an excellent food for weight loss.
Reference Links :
https://www.ncbi.nlm.nih.gov/pubmed/23371785 
Nutriana Tart Cherry Extract: Uric Cleanse with Turmeric and Celery Seed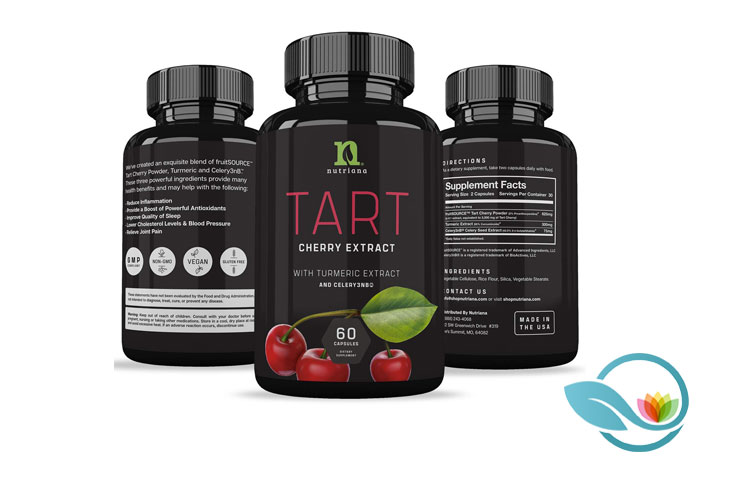 Tart is a supplement that primarily uses cherry extract as a way to increase antioxidants in the body. The product includes melatonin sources and can be purchased with or without a subscription on Amazon.com.
What is Tart?
As the body gets older, everything from the joints to the muscles can become exhausted quickly. Even with a healthy diet, this deterioration can still happen, which is why Nutriana developed Tart.
Tart focuses on the use of cherry to increase antioxidants, support the joints, and prevent muscle fatigue after workouts. The use of cherry in this supplement will provide the user with natural melatonin, which the body naturally produces when it knows it is time to sleep.
The advertisement for Tart also indicates that it can:
Reduce inflammation
Fight against free radicals
Lower blood pressure
Reduce cholesterol levels
Read on below to find out what is in this product to help it work.
How It Works
Within the Tart supplement, consumers will find:
fruitSOURCE Tart Cherry Powder
Turmeric Extract
Celery2nB Celery seed extract
Consumers only need to take two capsules each day to get the desired effect.
Purchasing Tart
Tart is presently available with Amazon Prime, where it is listed for $19.95 as a one-time purchase. However, consumers will reduce their price to $18.95 if they sign up for a subscription to the product.
Contacting the Creators of Tart
Even with the information provided on Amazon about this product, consumers may end up with questions. If the user needs to speak with customer service, they can be reached by calling 1-888-243-4068, or by sending an email to info@shopnutriana.com.
Summary
Tart is meant for any consumer that wants to improve their muscles and strengthen their joints. It is not advertised as anti-aging, but it does seem to help with many concerns that are related to the aging process. With only two capsules daily, consumers won't likely have to change any of their lifestyle to get the desired effect.
Vous Vitamins: Custom Nutrition Survey and Personalized MultiVitamin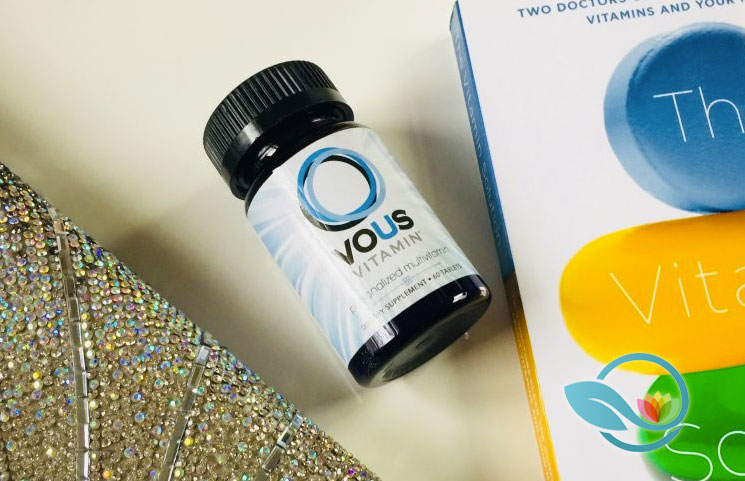 There are many different ways to care for one's health and wellness. While diet and exercise are certainly promising methods, sometimes the body needs additional support, which can be derived from vitamin and mineral supplements. With so many brands o the market, though, it can be quite difficult to find the right option. The good news is that this review may have a prime suggestion, called Vous Vitamins.
About Vous Vitamins
Vous Vitamins is a vitamin brand created by two women who are both friends and doctors. As the brand explains on its website, the founders were appalled that the FDA does not regulate supplements and that their patients; needs were not being adequately met with off the shelf products. After doing extensive research and product development, the founders created their own vitamin company – Vous Vitamins – that is dedicated to quality, honesty, and transparency. The supplements are premium and all-natural vitamin supplements and products that are customized to the unique health needs of each individual. The brand's system is based on decades of medical training and in-field expertise in various areas, such as endocrinology, metabolism, and preventative health.
Personal Profile to Create Custom Vitamins
One of the key components of Vous Vitamins is that the brand has a personal profile feature that enables men and women to create custom vitamins. This feature enables users to determine what vitamins may be best for them. The survey is brief, confidential, and diagnostic. It also takes just five minutes, according to the brand. To start the survey, all users need to do is to input their email address and to answer the questions asked.
The Benefits of Personalized Vitamins
There are a number of benefits associated with taking personalized multivitamins by Vous Vitamins. The vitamins recommended based upon one's diet, lifestyle, health history, and needs. My choosing vitamins that are specific to each individual, users may be able to experience better results.
Return Policy
Before purchasing any product, it is useful to understand the return policy. In this case, the brand explains on its website that "customers can return any vitamin for any reason post-marked within 30 days of purchase via the United States Postal Service. Full refunds are given to the personalized multivitamins if you are not completely satisfied." Keep in mind that shipping charges are non-refundable.
Vous Vitamins Review Summary
Overall, those who are looking for quality vitamins that they may be able to count on may want to consider adding Vous Vitamins to their lifestyle. To learn more about the vitamins and to place an order, just visit the brand's website today.
KetoMed: Ketogenic Nutraceutical Food Drink for Metabolic Nutrition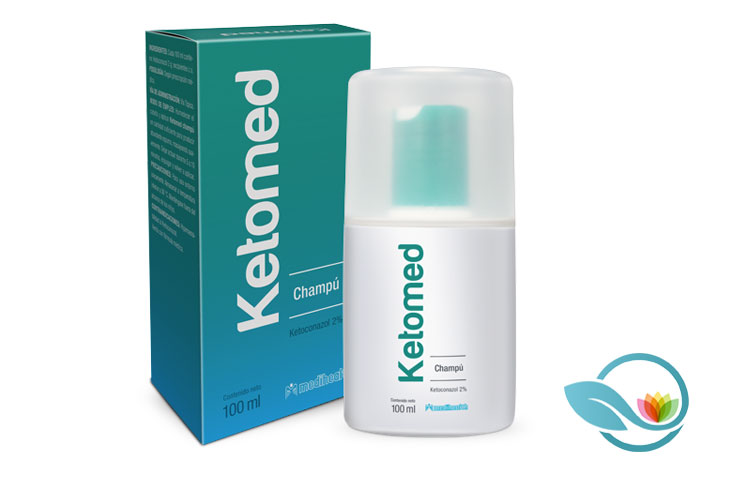 There are various benefits to a Ketogenic or low carb diet, but it can be sometimes difficult to maintain. This is where Ketogenic Nutraceutical Food comes in to support a consistent and healthy lifestyle. KetoMed is a scientifically formulated ketogenic nutraceutical drink created to induce nutritional ketosis. Your body will switch fuel sources and produce ketones and burn fat as a primary fuel source versus glucose. The formula offers 75% of its calories from high quality MCTs, 15% antibiotic-free protein, and less than 2% total carbs with zero sugars. The drink is also non-GMO and uses zero corn or maltodextrin. It is free of citric acid, peanuts, soy, wheat, gluten, starch, emulsifier, wax, filler, lubricant coating, flowing agent, common allergens, colors, artificial sweeteners, chemicals, and preservatives.
In addition to its ketogenic properties, it has powerful antifungal capabilities as well. This can help with pre-existing gut problems and fight against yeast and other fungal or Candida issues. Included is caprylic acid, a healthy fat, that is considered the most effective. As the MCTs, or Medium Chain Triglycerides, are ingested they kill Candida yeast cells. The overall benefits are significant, and it is important to note that given the high potency of the MCTs, some people experience some gastrointestinal discomfort as the body adjusts. For those who wish to start off slower, or for those with compromised immune systems, you can cut the serving size in half and gradually build up to a full serving. Most people, however, are able to tolerate a full serving immediately.
The product is conveniently available online, and a 2.2 lb container is offered at $189.90. This container should last you a month when used according to the directions on the label. A preferred delivery subscription is also available, and a new container will be shipped to you every one to two months. The shipping costs are included, and the subscription can be cancelled at any time. The flavor of the drink is vanilla cream and is similar in taste to vanilla ice cream. The MCTs present are beneficial for energy, metabolism, fitness, fat loss, and aging. They are a unique form of dietary fat that isn't present in most of the foods that we eat. It can take 5 to 10 days for your body to adapt to these fats and it is recommended to take KetoMed drink as a meal replacement later in the day after a couple of meals. If you already follow a ketogenic diet or are looking to start, KetoMed is a safe and convenient option.