US FDA Launches Changes to Nutritional Facts after 20 years, Emphasizing Daily Values and More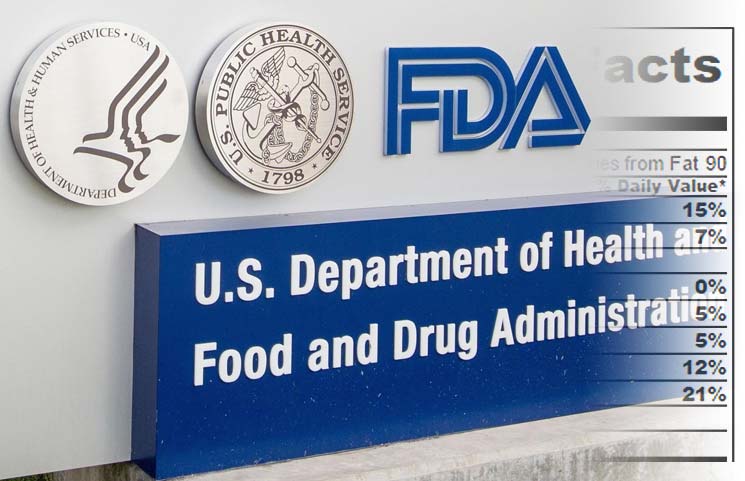 - ad -

On Wednesday, March 11, 2020, the U.S. Food and Drug Administration (FDA) launched a campaign called, "New Nutrition Facts Label: What's in it for you?" as a way to ensure that consumers readily have information regarding their food reports Nutraceuticals World.
In addition to the changes that will be made on nutritional facts labels, the campaign will spread educational materials in the form of a fashion runway, through videos of food products receiving makeovers, and sharing new looks on social media.
Director of the FDA's Center for Food Safety and Applied Nutrition, Susan Mayne, PhD has since commented on the campaign, highlighting the importance of having nutritional information bolded. Specifically, she said:
"If a consumer wants to know how many calories there are in a serving, that information is now highlighted. If a consumer wants to choose a food with more vitamin D or less added sugars, that information is now right there on the label."
Changes to Nutritional Fact Labels
Most of the information provided appears to remain the same, but with slight tweaks. For instance, the number of servings per container has been bolded and the font size increased. The same is witnessed for calories.
Before, the breakdown of each macro and micronutrient were presented on the left, and daily values on the right, but now it has been reversed. This forces consumers to look closely at the percent daily values based on a 2,000-calorie diet. In this case, one will know to include other sources of nutrients to account for their daily values, should it not suffice.
Finally, all sources of sugars will be included with a breakdown. So, instead of "sugars 2g", one will also have information regarding "added sugars".
The overall redesign of the nutritional facts label is the first after almost 20 years. As per the claims made, said changes reflect the association between diet and chronic diseases and in order to make changes for betterment, certain information needs to clearly pop out.
As for the time companies will have to make said changes, those who make $10 million or more will have to do so immediately, while the remaining have until Jan 1, 2021.