2 Large-Scale Studies Say People Should Indeed Eat More Grains, Fruit and Vegetables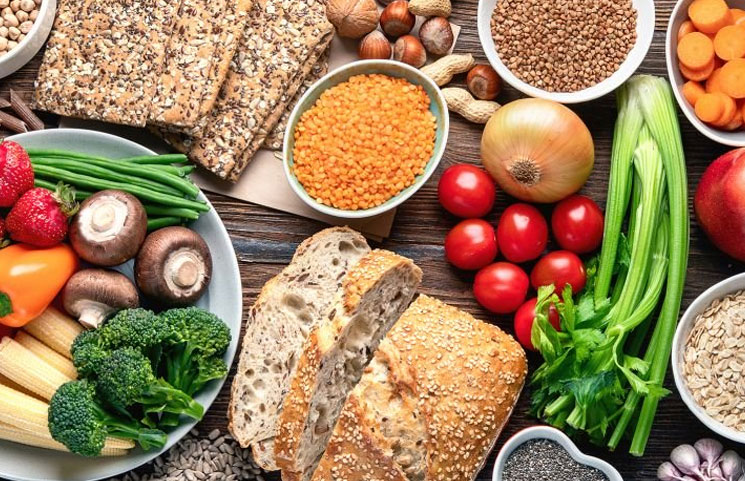 - ad -

Two population-based, large-scale studies that have recently appeared in the British Medical Journal are saying that people who consume more whole grains, fruits, and vegetables are at a lower risk of getting sick from type 2 diabetes. The same studies mention that even moderate consumption of such foods can prevent this disease from appearing.
The Study on Fruits and Vegetables
The first study was conducted in Europe and analyzed how the consumption of fruits and vegetables could decrease the likelihood of type 2 diabetes. 9,574 adult subjects who have shown type diabetes symptoms and 13,663 other adult subjects who didn't show any sign of the disease had their lifestyles examined by scientists from the European Prospective Investigation into Cancer and Nutrition (EPIC-InterAct).
They were asked about their social and dietary habits, including how much carotenoids and vitamin C they're consuming. Those of the study participants who had a biomarker score in the top 20% presented a 50% as far as the risk of developing type 2 diabetes went when compared with those who had a lower biomarker score. It seems that even 66 g of more fruits and vegetables every day can decrease the risk of getting this disease by 25%.
The Study on Whole Grains
Conducted in the US, the second study analyzed how whole grain can decrease the risk of developing type 2 diabetes too. 158,259 women and 36,525 men were questioned about their diet and lifestyle.
None of them was at risk of developing diabetes, cancer, or heart disease. Those who mentioned they're consuming more whole grains shown a 29% risk rate for developing type 2 diabetes compared with those who didn't eat much of such foods. It seems that wholegrain cereal and dark bread are eaten every day can reduce the development of type 2 diabetes by 19 and 21%, respectively.
Also Read: Are Large Numbers of Healthy People Taking Supplements for No Reason?