Top 10 Treadmills Safe to Use for Knees, Joints and Arthritis Pain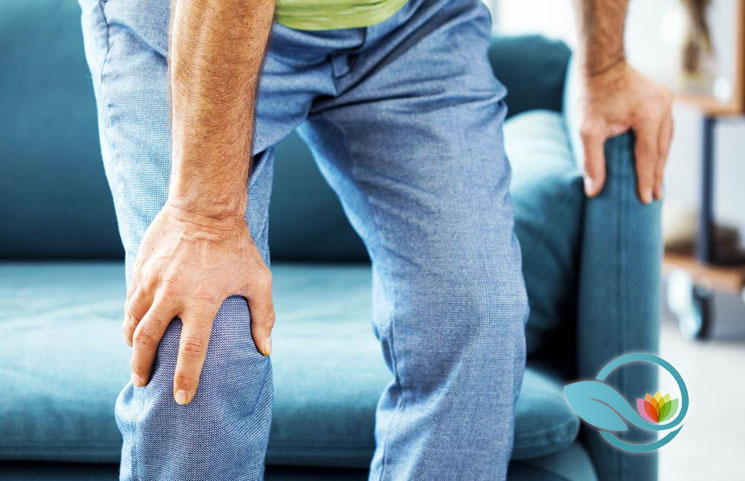 Knee and joint pain are not only unpleasant, but it can also make it difficult to workout and to maintain a healthy lifestyle. Those with knee and joint pain, or with arthritis may want to consider a workout routine that does not have a high impact on those areas of the body. The good news is that those who enjoy the treadmill are not entirely blocked from using such a machine if they have arthritis or knee and joint pain. There are certain machines on the market that may enable users to still get a good workout routine, without putting strain on the knees and joints.
Top 10 Treadmills Safe to Use for Knees, Joints and Arthritis Pain
Here are 10 treadmills that users may want to consider because they may be easy on the body.
True Performance 300 Treadmill
The True Performance 300 Treadmill is heavy-duty machine. It is manufactured with commercial-grade materials and the components are ones that are meant to be extremely durable. As the Amazon product explanation indicates, it "offers one of the largest running surfaces in the industry." The PS300 model features an orthopedic belt, which is meant to reduce the impact on the joints and knees.
The treadmill also features True HRC Cruise Control so that users can lock-in their target heart rate and maintain that level of workout every time they use the treadmill. There are 9 preset workouts and two saved workouts that users can program into the machine. While working out, users can enjoy the benefit of the LCD screen, which provides insight into one's performance, time, heart rate, and the like. The machine is currently priced at $3,174 on Amazon and although assembly is priced at $0, it is worth double-checking that it is in-fact the case before one places an order.
NordicTrack T Series Treadmill
The NordicTrack T Series Treadmill is a high-tech treadmill with a 10" full color capacity touch display. Like some other treadmills on the market, this one may require users to maintain a membership to realize the full benefits that the treadmill has to offer.
It also features a2.6 chp drive system, a walking belt that is 20 x 55 , easy lift assist, and 1.9" precision and balanced non-flex rollers. Tit also has a quick speed control mechanism that can go from 0 to 10 mph. The quick incline control enables users to manage their workouts more easily. In addition, the incline may be better for the joints. Therefore, users may want to opt to workout on an incline if they choose this machine. The max weight capacity is 300 pounds. The device also comes with a lifetime frame and motor warranty and a 1-year warranty on parts and labor. The device is priced at $899.00 on Amazon and expert assembly is an extra $72.98.
Precor TRM 835 Commercial Series Treadmill with P30 Console
The Precor TRM 835 Commercial Series Treadmill with P30 Console is a commercial-grade treadmill with a ground effects impact control system. This control system is meant to help reduce fatigue and joint stress, and to prevent injury. There is a built-in touch sensor for heart rate monitoring. The machine comes with 25 preset workouts and it has a speed range of 0.4 to 16 mph.
The running surface measures 22 x 60 inches and the maximum weight on the machine is 420 pounds, which appears more than most standard machines. The product also comes with a lifetime warranty on the frame, and a 10-year warranty on parts and wear items. The machine is available on Amazon through third-party sellers, and thus the amount may vary.
NordicTrack Commercial Treadmill Series with 1 Year iFit Subscription
The NordicTrack Commercial Treadmill Series with 1 Year iFit Subscription may be the ideal machine for those who are looking to implement an at-home personal training system. The machine comes with a one-year subscription that allows users to experience the benefits of on-demand studio workouts. The workouts are streamed to one's machine and feature high-energy studio sessions with world-class personal trainers. The personal trainers control the decline, incline, and speed of one's machine so that users are implementing the workouts correctly.
As for the machine's features, it comes with a 10" Smart HD touchscreen, Bluetooth audio capabilities, and a 22" x 60" commercial treadmill belt. The weight capacity of the machine is 300 pounds. Further, those who tend to warm up during a workout may be able to enjoy from the dual auto breeze workout fans. The treadmill is currently priced at $1,799 on Amazon. Expert assembly costs an additional $72.98.
Goplus 2.2 HP
The Goplus 2.2 HP is a simple treadmill that features the basic features necessary for a good workout. Despite the simplicity, the product is made with heavy-duty construction and it features a 2.25 HP Max Motor. The 2.25 horsepower delivers power for intervals, speed, and endurance training. The treadmill also comes with an LCD display and a running belt spanning 46"by 17". The treadmill can withstand am ax weight of 220 pounds.
The LCD screen will also provide users with insight into their heart rate, which is measured when users place their hands on the handrails. In addition to heart rate, users can track their performance during their workout routine. No assembly is required with the device, it is foldable for space-saving, and safety is guaranteed with the easy to reach emergency stop switch. The treadmill is currently priced at $399.99 on Amazon. Take note that although the product description indicates that no assembly is required, there is an option for "expert assembly" for an additional $97.31. Given the discrepancy, it is best to verify the assembly issue with the seller.
Weslo Cadence G 5.9 Treadmill Series
The Weslo Cadence G 5.9 Treadmill Series is a space-saving foldable treadmill that comes with six personal trainer workouts. There is a two-position incline and comfortable cushioning that may mitigate the impact on one's joints. As the product description on Amazon explains, each workout is "designed by a Certified Personal Trainer so you can maximize your time and get a great workout." Users can also easily change the incline, which will either increase or decrease the intensity of one's workout routine.
The machine is priced at $367.58 on Amazon and expert assembly is an additional $97.31.
NordicTrack Commercial Treadmill Series with 1 Year iFit Subscription – Models 1750 and 2950
The NordicTrack Models 1750 and 2950 may be a step up from the previous NordicTrack machine listed above. These models come with a 10" Smart HD touchscreen that is iFit Coach ready. It comes with Bluetooth and auto capabilities as well. The treadmill let spans 22" x 60" and there is a -3- 15% incline/decline. The max weight that the treadmill can handle is 300 pounds.
The personal training sessions are streamed right to the machine so that users can enjoy from a variety of workouts that keep them challenged. There is a total of 16,000 on-demand workouts streamed by world-class trainers. Users can also track their stats on the machine. The treadmill is currently priced at $1,799 on Amazon. Expert assembly is an additional $72.98. '
ProForm Performance 600i Treadmill
The ProForm Performance 600i Treadmill is a machine with a treadmill tech that features built-in ProShox cushioning. The cushioning provides users with a softer landing and it can provide comfort to users' joints as well. The machine also allows users to focus in and follow their workouts through the 10-inch Smart HD touchscreen. The touchscreen also features a iFit Coach, which users can follow through high-powered workouts. The incline is easily adjustable, and the speed of the machine can take users from 0 to 10 mph. Users can also stay cool with the CoolAire workout fan that is built-into the console.
Better yet, those who are looking for a machine that can store away may want to consider this one. The machine features a space-saver design so that users can fold up the deck and place it out of the way. The treadmill is currently priced at $899 on Amazon and there is an additional $97.31 for expert assembly.
Gymax Treadmills
The Gymax Treadmill is a machine with 3-count-down modes and 99 built-in programs. The modes enable users to set the distance, time, and calories that they would like to burn each date. The machine also features intelligent cardiac rate monitoring so that users can manage their workout more closely. The treadmill's max weight capacity is 220 pounds and it can go from a speed of 0.6 to 7.5 mph. The machine is also foldable, making it a compact system. The treadmill is currently priced at $369.99 on Amazon and expert assembly costs $97.31.
NordicTrack C 990 Treadmill
The NordicTrack C 990 Treadmill appears to be a mid-level NordicTrack machine between the three in this review. The machine features 0-12% incline that can be managed with the touch of a button. The speed levels vary from 0 to 12 mph, while the belt spans 20" by 60". The tread belt is specifically designed to reduce noise and friction. The machine is also stretch resistant and it is engineered to stay centered on the deck. There is a 3.0 continuous horsepower motor that delivers long-lasting power, which is smooth and consistent. The machine also has a 1.9 inch precision-machined and balanced non-flex rollers.
As for the display, it is 7 inches and web enabled. The touchscreen enables users to view and managing their speed, time, distance, calories burned, and heart rate. The machine is currently priced at $999 on Amazon and expert assembly is an additional $72.98.
Although these treadmills are available on Amazon, users may want to check out the product's website or other sellers to compare pricing.
Study Finds Electromagnetic Fields (EMF) Block Breast Cancer Cell Development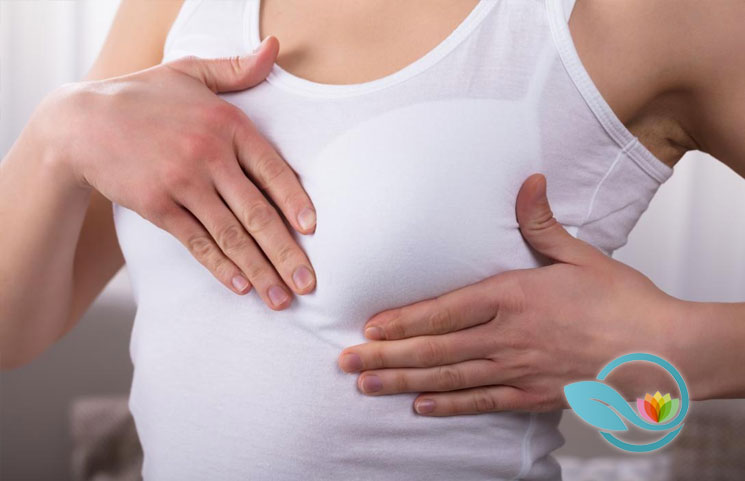 A recent study by Ayush Arpit Garg et al. studied breast cancer cells and found that the use of electric fields helped in hindering the growing process of breast cancer cells; not to forget hindering its ability to move spontaneously discloses Reports Healthcare.
Electromagnetic Fields Limit Breast Cancer Cell Movements
Electromagnetic field is a field produced by electrically charged objects and is believed to stimulate current to flow through the body. It turns out that a low-intensity level electric fields may suppress cancer cells growth, which is achieved by preventing the creation of extensions found at the ends of the cancer cell called actin-rich filopodia.
Akt phosphorylation, commonly known as a pathway that supports survival and growth in response to extracellular signals through protein presence, was also used with the electromagnetic fields. This resulted in limiting the cell's ability to move freely.
The results were attainable through the use of Helmholtz coil, a tool that the team of researchers built. As per the claims made, the instrument allowed for "real-time monitoring of cell motility dynamics."
In addition to understanding cells movement, the Helmholtz coil is promoted as having the capacity to identify different types of cancer cells, evaluate how cells respond to EMFs and the latter's role in cancer as reported by the health-focused platform.
In Conclusion
To put things into retrospect, the researchers shared that,
"These results represent a step towards isolating the coupling mechanism between cell motility and iEFs (induced Electric Fields), provide valuable insights into how iEFs target multiple diverging cancer cell signalling mechanisms."
They further added that cells are able to notice the existence of electromagnetic fields and that the electrical signals are essential regulators for cancel cell migration. The latter is important to consider, as said cells are known for their ability to spread throughout the body.
Given the nature of the experiment, i.e. in a lab setting, it has been argued that an actual animal and human testing is required to fully make sense of the benefits of using electric signals. Nonetheless, the findings presented above can be deemed a stepping stone towards finding a successful cancer treatment.
Dr. Oz Brings Attention to Importance of Colonoscopies Due to Doctor's Own Health Scare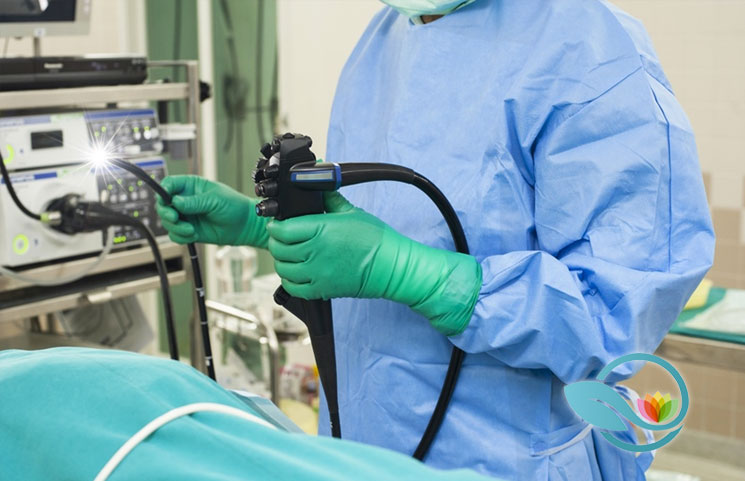 Dr. Oz's colonoscopy revealed a pre-cancerous growth.
His experience led him to encourage others to be tested as early as age 45.
A colonoscopy is a procedure that allows doctors to examine the large bowl and the distal part of the small bowel. The procedure is done with a CCD camera or fiber optic camera on a flexible tube, which is passed up through the anus. The preparation for this type of procedure is a bit difficult, but Dr. Oz believes that the process is necessary for everyone.
Posting to his official website, Dr. Oz describes how he went through his first colonoscopy recently, saying that it saved his life. He points out that anxiety needs to be put aside for this type of procedure, as early detection is important to preventing ongoing issues in the future. Despite having no risk factors, Dr. Oz explained that the doctor discovered a pre-cancerous polyp, which had the potential to turn into cancer without removal.
The national guidelines by the American Cancer state that screenings for colorectal cancer should begin at age 45, if the individual has an average risk of cancer. Much of the change has been due to the increase of colon cancer in younger people, though there are several risk factors to be aware of. Family history holds a lot of weight, as does old age. However, other signs of an increased risk include alcohol use, obesity, lack of physical activity, smoking cigarettes, and diet.
There are still some entities that don't appear to be on board with this change. The US Preventative Services Task Force still doesn't recommend these screenings to begin at age 50, and to continue until age 75. However, the task force is working to review its own guidelines, so it is possible that they will change their recommendation on the age to begin screening.
Over 145,000 people in the US alone have been diagnosed with colorectal cancer, and a third of those diagnosed will ultimately diet from it. Screening reduces the risk of death by 65%, though prevention is not necessarily possible. By detecting cancer early, the odds of treating it effectively increase, even with a small pre-cancerous polyp.
Dr. Oz recognizes that the preparation for a colonoscopy is dreadful, as it involves completely emptying the intestines. However, the time in the bathroom, he says, is much less difficult and lengthy than enduring chemotherapy.
University of Findlay Pharmacy Students Work on Glioblastoma Treatment with Compound Found in Curry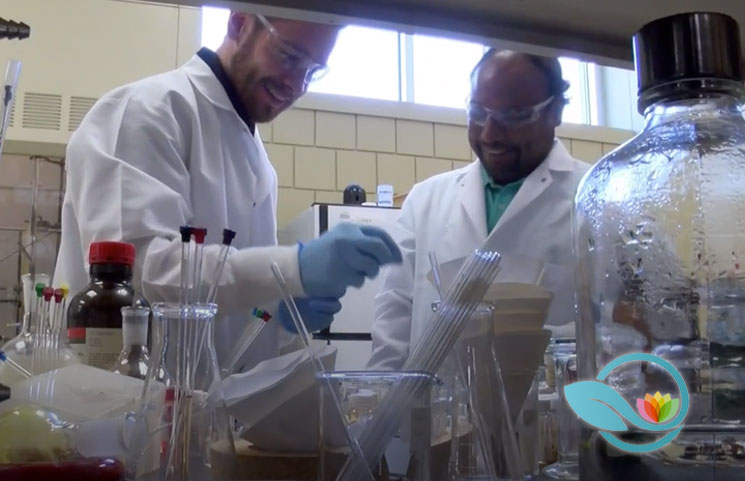 A substance found in curry could aid in treating glioblastoma.
The treatment is being researched and developed by individuals at the University of Findlay.
Cancer is a disease that plagues millions of people each year. In fact, statistics show that nearly 40% of all Americans will be diagnosed with some type of cancer before the end of their lives. At the University of Findlay, pharmacy students have made some progress on discovering a treatment for one of the deadliest types of cancer – glioblastoma.
Glioblastoma is the most aggressive form of brain cancer, and it thrives in the brain and/or spinal cord. With almost no way to remove it safely, and very little that can be treated with chemotherapy, experts have found that less than 10% of people diagnosed with this cancer will survive for more than five years. Jacob Reyes, UF College of Pharmacy graduate student researcher, stated,
"What they have right now is great in terms of glioblastoma, but it's not enough in terms of survival rates that you're seeing."
A new drug has already been developed by the UF researchers, which they believe will improve the lifespan of sufferers of this specific type of brain cancer. Reyes stated that the team used a molecule called chalcone, which is found in curry.
Dr. Rahul Khupse, a medicinal chemist involved with the project, grew up in India, and discovered that chalcone can help with both inflammation and cancer properties in the body. He said,
"In my grad school, I had worked on natural products, and that was kind of like an inspiration for making this designer drug." Right now, the drug is presently called RK-15.
Uniquely, this treatment has the ability to selectively target the cancer cells in the brain and doesn't attack the healthy cells. While chemotherapy touches on multiple parts of the body and can have substantial side effects, Dr. Khupse aimed to achieve this selective therapy to preserve the rest of the brain. In doing so, RK-15 is capable of penetrating the brain-blood barrier, and still treats resistance cancer cells.
Reyes commented, "What if, by chance, something were to have activity and down the road someday, I look back and think like wow, that's the drug I worked on and here it is saving lives?"
Undilutedly, the researchers have a long way to go, and will start testing on animals in the next stage. Once it passes animal testing, clinical testing on humans will start, followed by approval from the FDA.
From creating a treatment in the lab to delivering it to patients, the process can take up to 15 years. The research team from the University is presently in their second year of development.