NutraChamps Beet Heat: Beet Root Superfood Powder to Boost NO2 and Circulation?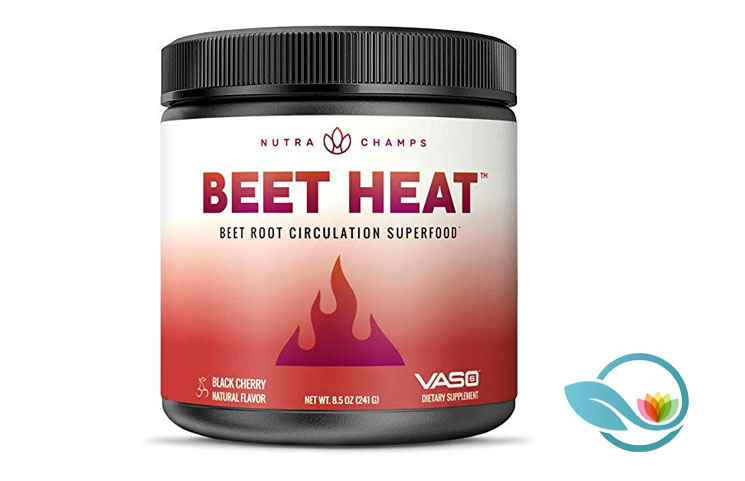 - ad -

Beet Heat is a supplement that consumers can use to improve their blood circulation, while increasing endurance and energy during workouts. The product can be purchased from Amazon.com.
What is Beet Heat?
When it comes to working out, consumers need nutrition that can support their muscles without exhausting them. Protein shakes can only go so far, but the use of Beet Heat takes on a lot of ways to support consumers.
The creators – NutraChamps – developed Beet Heat with the use of multiple superfoods to increase the user's nitric oxide levels. In doing so, the blood can circulate easily through the body, delivering necessary oxygen to avoid muscle fatigue. The user gets to enjoy a black cherry flavor, which has a balance of tartness and sweetness, which is easy to blend with a variety of beverages.
Though this product has very few reviews right now on Amazon, the majority of these statements from customers are positive.
How Beet Heat Works
The formula for Beet Heat is rather simple primarily including:
Beet root powder
Green tea extract
Grape seed extract
While the formula also includes natural black cherry flavor and stevia leaf, there is no sugar included.
To get the desired benefits, consumers should mix one scoop of the powder with at least 8 ounces of water, juice, or a smoothie. The formula needs to be stored in the fridge after it has been opened. The remedy is not meant for consumers with a known medical condition, including pregnancy.
Buying Beet Heat
Presently, consumers are able to purchase Beet Heat from Amazon.com, where it is available for $25.97, though there is a coupon available for $2.00 off from the purchase. Current users of the Amazon Prime program can select two-day shipping at no additional cost.
If the user fins that this product is not exactly what they wanted, or they have other questions, they can reach out to the customer service team by calling 1-866-272-6888.
Summary
Beet Heat offers a unique blend of ingredients, primarily focusing on the use of beet root powder to improve nitric oxide production within the body. There are not any proprietary blends, which means that the user will know every single ingredient that is used, along with how much of those ingredients that they are getting. For consumers that have an Amazon Prime membership, shipping is fast, allowing the user to start their Beet Heat regimen even sooner.