New Survey Shows Over 75% of Americans Take Supplements – But Which Ones?
Supplements are part of the routine of many consumers nowadays, but what exactly is the top priority? Top10Supps decided to find the answers in a survey that started in August last year, lasting through a four-month period. Let's discuss what the survey found about the adult use of supplements in the United States.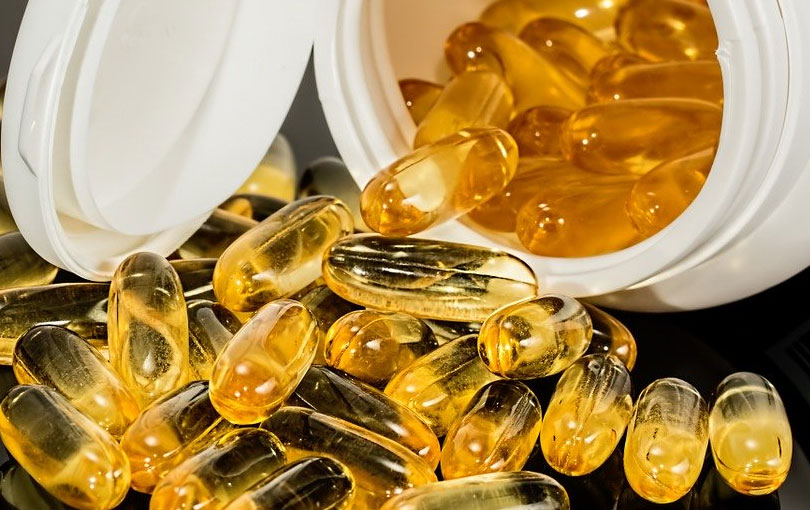 - ad -

The most responsive age group included consumers over age 50%.
Over 90% of participants stated that they regularly maintain a healthy diet, despite taking supplements.
Supplements are only a few decades old, but there's a growing number of people who keep up with a regular regimen of their own formula(s). Recently, Top10Supps took a survey to find out more about the people who take these supplements and exactly what they're into. Some of the questions that this survey dove into included the age groups of consumers, the reasons why they took supplements, and what kind of lifestyle these consumers led.
Who Answered?
The survey managed to get over 1,000 responses, discovering that 77% of Americans include some kind of supplements in their routine. Of these respondents, females accounted for 58.9% of the group, while males (40.7%) and "other" (0.4%) account for the rest. As far as age goes, the biggest group of respondents was at least 50 years old (53.7%), while all other age groups above age 18 accounted for less than 17% of each group. In education, the largest group of respondents have attended some college (42%), while individuals with a bachelor's degree or a master's degree accounted for the same percentage when added together.
As far as habits go, the majority of people who responded maintained relatively healthy habits. About 89% of respondents stated that they exercised, and 85.3% stated that they did not use tobacco in any way. Interestingly, a whopping 95.3% of respondents said that they eat a healthy or well-balanced diet, but the sides were pretty divided on whether the respondent did (57.2%) or did not (42.8%) speak with their doctor about implementing supplements. Is it possible that more of these consumers are working to remedy their health issues independently, or is this topic simply not addressed in general?
One of the other statistics that Top10Supps accounted for was the location in the US that these consumers came from. Overall, the numbers were pretty high for every region and their participation in supplement use. Individuals on the East Coast had the highest likelihood of using supplement at 95%, even as far west as Louisiana. The Midwest and the West areas of the United States were in the middle at 93% each. However, the Southwest recorded the lowest percentage of people who said that they take supplements at 89%, though it is worth noting that they also had the lowest number of respondents in this section. The Southwest also only accounted for four states – Texas, New Mexico, Arizona, and Oklahoma.
How Are Consumers Using Supplements?
Next, the survey addressed the supplement usage habits of consumers. When asked about the frequency of use, the majority of people stated that they took their supplements six to seven days a week (58.2%), followed by 4-5x weekly (16.7%), 2-3x weekly (7.9%), not at all (7.1%), and 1-2x a weekly (6.5%). The remaining respondents said that they only took supplements "occasionally."
Most of consumers stated that they took supplements to support their overall health (77.6%), though the use of supplements for energy (35%) and inflammation (27.7%) took the second and third places. The least popular reasons were due to a keto diet (4.6%), bulking up (4.2%), and CrossFit (2.9%), suggesting that consumers are putting a higher priority on getting healthy over toning their muscle.
What Supplements Are Consumers Going For?
With all of these details, the Top10Supps team wanted to know what kind of supplements that consumers were including in their routine. The website divided these categories into:
Vitamins and Minerals (56% chose multivitamins)
Specialty (40% chose omega-3 fatty acids)
Sports & Exercise (38% chose protein powder)
Herbal and Botanical (36% chose turmeric)
Weight Loss Management (7.2% chose Fat Burners)
Probiotics were the second-highest priority in Specialty supplements at 36.74%, while caffeine ranked second-highest in the Sports & Exercise supplements at 23.2%. Even though multivitamins were the top choice in Vitamins and Minerals, vitamin D followed closely behind at 43%. In the Herbs & Botanical category, green tea closely followed turmeric at 31.1%.
What Qualities Do Consumers Look for in Supplement?
While most people think that the benefits of a product is the only reason to take a supplement, this survey addressed the motivation behind buying supplements. The use of high quality ingredients was the most important factor to 41.9% of respondents, followed by how effective the product is at 26.8%.
Though the science-backed claims of a supplement was the most important quality for 14.7% of people surveyed, other qualities didn't even reach double digits. Price (6%), the brand's personal reputation (7%), and flavor (1%) accounted for some of the lowest numbers on this section.
When asked if the companies and the reviews online were telling the truth about products, both of these groups gained the trust of over half (57.4% and 53.2%, respectively) of respondents with a "3" rating. This suggested that the respondents felt neutral towards how trustworthy they were. Both groups held a "5" rating as their least chosen rating by the surveyed participants at 2.2% and 4.5%, respectively.
About the Survey
The data collected by Top10Supps was based on information sourced between August 2019 and January 2020. The survey was in English, and specifically targeted consumers over age 18 in the United States exclusively.