GAIA Transcendence 2: Food Matters, Hungry for Change Creator's 5-Part Docu-Series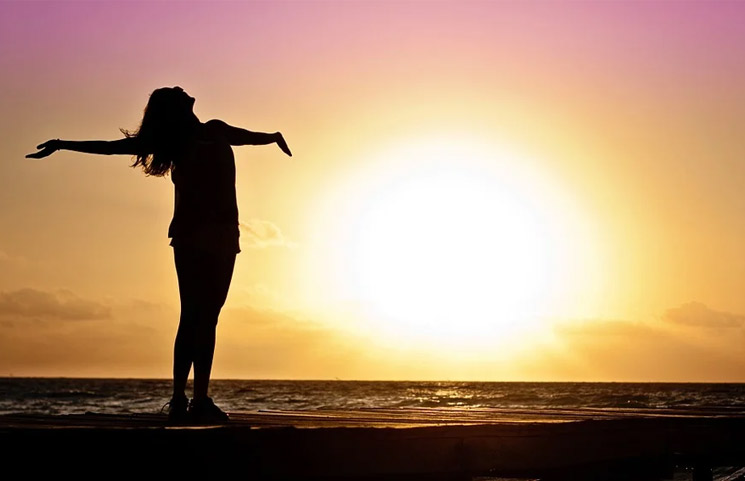 - ad -

Being at home and social distancing with friends and family during the spread of the covid-19 pandemic can cause negative feelings and thoughts to occur. Anxiety and depression for many people effects their lives and while seeking out help and guidance through a therapist has major advantages for consumers, many could benefit from the coping techniques and lifestyle guidance that Transcendence 2 will be offering.
About Transcendence 2
Season 2 producers of the Transcendence docu-series Laurentine and Jamie are the "Filmmakers of TRANSCENDENCE – Live Life Beyond The Ordinary, Food Matters & Hungry For Change, and founders of FMTV." Consumers will soon be able to access their worldwide Transcendence 2 premiere on May 18th, which will exclusively be available for viewing online. The five part series will provide some synchronicity to the power of your thoughts and how that significantly relates to how it can control your entire life, and the steps you can take to positively make changes to heal your mind and body.
The 5 series events features 23 well known health experts and interviews that have never been shown before, discussing matters of emotional healing, fulfillment, and getting back to what matters most. The goal of these speakers is to encourage consumers to live their best lives, helping them to "unlock" their power to reach a state of consciousness that can bring them the life they truly want and deserve to live. A few of the twenty three experts include, Dave Asprey, Arielle Ford, Kim Morrison, Dawson Church, Nick Ortner and Turia Pitt just to name a few.
Throughout the series, you will discover:
How to stop the destructive cycle of addiction and negative beliefs
How to boost immunity
How to heal from past conditioning and emotional trauma
Useful tools to fight back against depression
What they can do to empower their children
How to stop procrastinating and reduce stress through daily habits
By becoming one's best self, the possibilities are endless, and it becomes incredibly easy to make better moves and decisions in work, family life, and self-love. To  preview the trailer of Transcendence go to: gaia.com/lp/transcendence-2#.Xr0W5l45YWM.link
You've Already Registered. What's Next?
After inputting your name and email address to secure a spot, consumers will be taken to a page with instructions on what to do next. First, they'll receive an email about the upcoming screening, which will include a link to the first season of Transcendence, which they can start watching right away. This screening can also be shared with friends and loved ones.
In the coming days, consumers will have five new episodes revealed to them, including:
From Domestication to Transformation (May 18th)
During this first episode, consumers will learn about how the evolution of the current world has changed what people know about their own mental health and wellbeing. They will also learn the way that outdated systems have influenced this part of the mind.
Recovering Your True Self (May 20th)
In this episode, consumers will reveal the way that the individual's formative years can change the perspective that consumers have on the world today. It will reveal the influence that childhood has on a person's sense of reality and how that very idea could be the reason that the viewer hasn't reached their full potential.
Emotional Healing & Overcoming Trauma (May 22nd)
As the hosts dive into the subconscious mind, viewers will learn to use a tried and true technique to introduce love, acceptance, healing, and forgiveness after major traumas.
Healing Herbs & Sacred Medicine (May 24th)
In this segment on plant medicine, consumers will learn how these alternatives to more traditional treatments are safe, effective, and much cheaper than other options. They will also learn about different herbs and rituals that can heal every aspect of the body, whether it be physical, spiritual, or emotional healing. In fact, some of the plants discussed in this episode may already be in the viewer's backyard.
Discovering Your Gifts (May 26th)
This episode is meant for the individuals that need more direction in their lives, and they will be guided by others who have gone through brokenness in their wallet, relationships, and their heart, but have come out on the other side. Viewers will learn how to decide what is the most important to them, as well as how they can bring out their true gifts.
Each of these episodes will deal with another way that consumers can start to regain their sense of self and explore the future.
To Learn More
The easiest way to get in touch with the creators of this event is through the online chat function at: gaia.com/lp/transcendence-2-thank-you. The creators of Transcendence,  also have several social media profiles to watch as well, including:
Facebook: facebook.com/gaia
Twitter: twitter.com/yourmothergaia
Instagram: instagram.com/wearegaia
YouTube: youtube.com/user/gaiamtv
Pinterest: pinterest.com/wearegaia/
However, the best way to learn about this free online event is to attend the online event by registering.