Shayna Jack: Doping Suspension Due to Ligandrol Selective Androgen Receptor Modulator (SARM)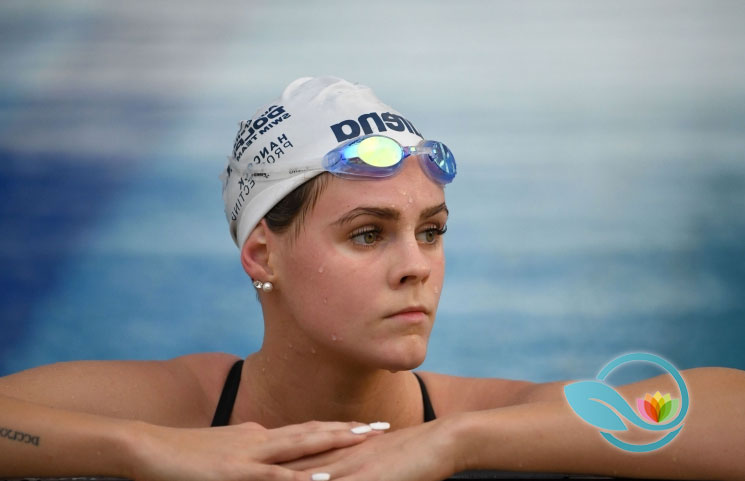 Australian swimmer Shayna Jack has been swimming in some hot water lately due to her recent announcement of testing positive for Ligandrol, a banned substance. The positive test has led to her withdrawal from the national squad before the South-Korea based world championships.
The Australian Sports Anti-Doping Authority (ASADA) reportedly warned athletes of the heart and liver risks associated with Ligandrol, which is a selective androgen receptor modulator (SARM) LGD-4033.
The ASADA wrote in a blog post that,
"LGD-4033, originally developed for the treatment of muscle wasting conditions such as ageing, osteoporosis, muscular dystrophy and cancer, is promoted as a selective non-steroidal anabolic agent."
The post also added that,
"[Lingandrol] is claimed to be a substance that induces muscle (and bone) growth without the side effects associated with steroid use. However, information on the safety of LGD-4033 is scarce due to a lack of medium and long-term clinical trials — hence the medium and long-term health impacts are unknown,"
the blog post read.
"It should be noted that a number of SARMs have associated health-risks, particularly for the heart and liver. The Australian Therapeutic Goods Administration (TGA) classifies LGD-4033, like all SARMs, as a Schedule 4 drug — a prescription-only medicine or animal remedy. The possession of LGD-4033 without appropriate authority is illegal."
Jack revealed in a statement that is linked to her Instagram account that the ASADA called her into their office and informed her that she had tested positive for Lingadrol.
She continued,
"I was in complete shock, asking myself how and why is this happening to me. My brain repeated over and over: 'I have always checked my substances', 'I didn't do this', 'why is this happening to me?', 'I've done nothing wrong." She added, "I could still hear the woman in the background on the phone, talking more about what will go on and that I have to leave the camp and return home, as I was placed on immediate provisional suspension until the B sample is tested. She also went on to explain what was found in my system, I had never heard of it before, let alone know how to pronounce it; she said it was 'Ligandrol'. I now know that this can be found in contaminated supplements."
Jack also indicated that she had not taken the substance knowingly and that she would not jeopardize her career by doing so.
New Study Finds Significant Association Between Chocolate Consumption and Depression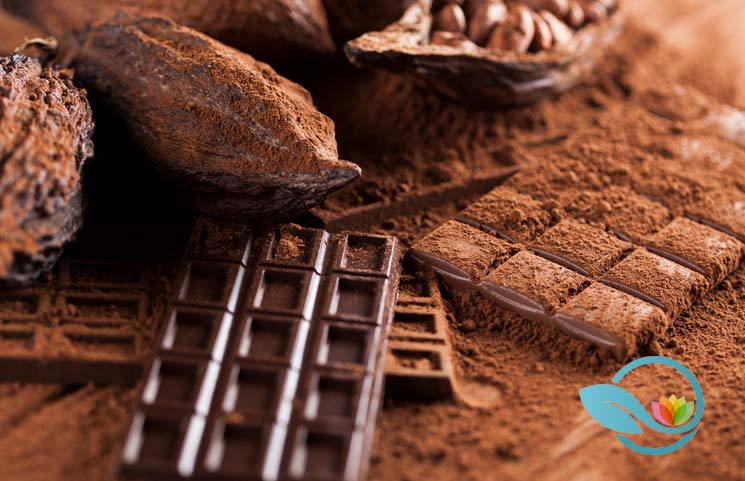 A 2019 study dubbed, "Is there a relationship between chocolate consumption and symptoms of depression? A cross-sectional survey of 13,626 US adults," concluded that a significant difference exists in depression-related symptoms after consuming chocolate.
The aim of the study, as clearly identified in the aforementioned, was to assess whether eating chocolate does any good to adults experiencing depression. 13,626 adults of over 20 years of age were considered, of whom participated in the National Health and Nutrition Examination Survey between the years 2007 to 2008 and 2013 to 2014.
Of the selected individuals, 11.1 percent have consumed any type of chocolate with as little as 1.4 percent retorting to dark chocolate. To measure depressive symptoms, the authors used the "Patient Health Questionnaire (PHQ-9), where any score greater than 10 meant symptoms prevailed.
Those who reported to have consumed dark chocolate were found to have "significantly lower odds of clinically relevant depressive symptoms," compared to other chocolate consumers who've witnessed no particular change.
That said, when comparing chocolate and non-chocolate consumers, the former "had 57% lower odds of depressive symptoms than those who reported no chocolate consumption after adjusting for dark chocolate consumption." Reports Healthcare, also covered matter on the findings from the study, adding that there was 25 percent reduction in depression in participants who ate just about any type of chocolates.
Given that chocolate has more than 300 naturally occurring chemicals, it was debated that there are few that actually have the ability to release neurotransmitters in the brain, with other chemicals having the ability to stimulate a sense of happiness in people.
Furthermore, Medical Microbiologist and Healthcare writer, Areeba Hussain noted that chocolate has a chemical directed towards regulating one's mood called phenylethylamine. It supposedly achieves this by increasing one's pulse rate, which in turn induces happiness.
As for the possible reason why, dark chocolate takes the cake, it has been shared that it carries a type of antioxidant called flavonoids, which reduces inflammation, and in turn may help with depression.
Given the rather great news for chocolate lovers, regardless of whether something is good or not, excessive ingestion can bring a negative impact on health, so consume under moderation!
The Connection Between the Immune System, Gut Health and Body Weight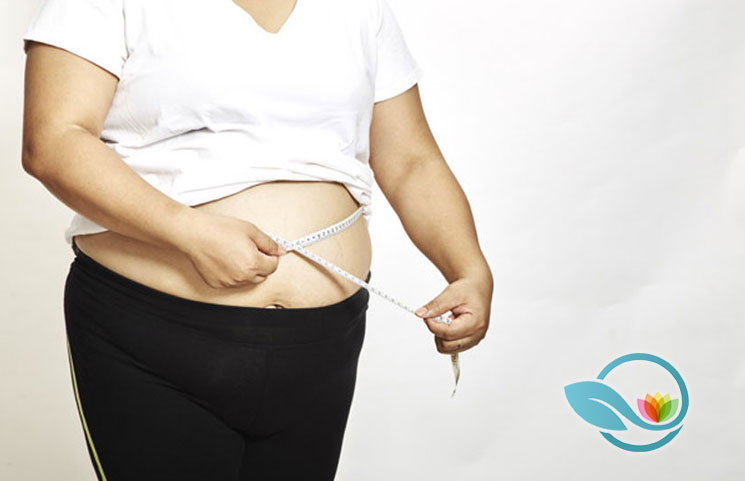 Weight loss is a challenge for most men and women. Though diet, exercise, and eating well are important steps in weight loss, there may be another considerations to take into account, according to The Atlantic. The publication recently addressed the issue in an article titled The Fundamental Link Between Body Weight and the Immune System.
The article discussed with Lora Hooper, Texas Southwestern Medical's chair of the immunology department, the connection between leanness, obesity, and the microbiome.
Hooper shared her theory with publication, stating,
"When I started my lab there wasn't much known about how the immune system perceives the gut microbes. A lot of people thought the gut immune system might be sort of blind to them."
She also noted that she could not believe that this would be the case, considering that the human gut hosts about 100 trillion bacteria that serve vital metabolic functions, but that also kill a person if they get into the bloodstream.
She added,
"So clearly the immune system has got to be involved in maintaining them." To Hooper, it was more logical that subtle changes in the immune system function would influence weight gain and metabolism.
Another study by the University College Dublin determined that the immune system has a major role in the regulation of body weight. In the study, Professor Donal O'Shea and consultant endocrinologist at St. Vincent's University Hospital, who also led the research paper, stated,
"We know that once weight is gained, for the majority of people, it is very difficult to lose that weight. It is too simplistic to say eat less, move more and the weight will come off. It doesn't actually work like that. The body has a very powerful reaction to defend against weight loss, which we now know involves the immune system."
He continued,
"We normally think of the immune system as something that guards against infection and diseases. However in evolutionary terms, a sudden or rapid weight loss could be a more immediate threat to survival. This immune system response contributes to why people really struggle to lose weight, despite their best efforts to control calories and do exercise. Our findings give us a much better understanding of why this is so and they illustrate the dynamic role that the immune system plays in regulating body weight".
Assistant Professor at Harvard Medical School and Associate Professor at Trinity College Dublin, Dr. Lydia lynch also authored the study, and indicated,
"We discovered that a very common immune cell, called the invariant natural killer T cell (iNKT cell), plays a key role in setting off a complex chain of events that regulate and enhance weight loss."
Allerpak: FDA-Approved At-Home Allergy Testing Kit Delivery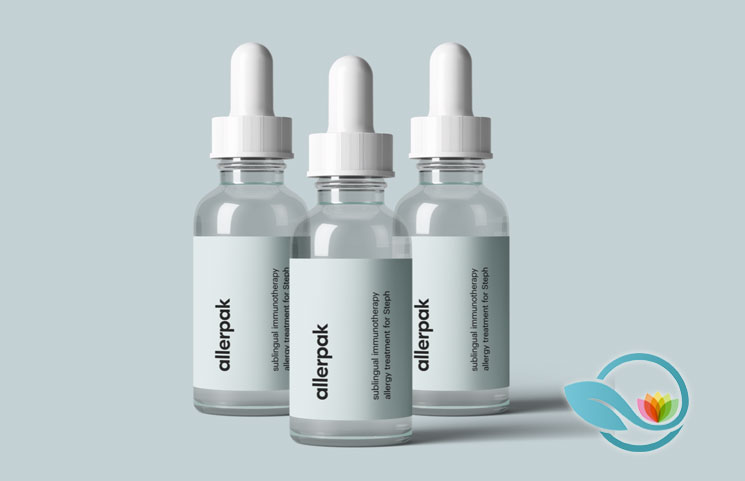 Did you know that roughly 32 million Americans have food allergies; not to forget that children make up 16.25 percent of said consumers. Some of the most common allergens include milk, soy, eggs, wheat, peanuts, tree nuts, fish and shellfish. If you haven't already done so, it is best to get an allergy test done as there are over 40 different types of allergen out there.
That said, consumers no longer need to rely on their family physician for personal doubts regarding allergies, thanks to the Allerpak.
What is Allerpak?
Allerpak is described as the first-ever Food and Drug Administration (FDA)-approved at home test that allows those suffering from allergies to test themselves against 10 commonly known allergens. This requires neither time nor prescription, as it is as simple as pricking one's finger via an over-the-counter kit.
How does Allerpak work?
Consumers are required to collect a small blood sample by pricking their finger and mailing it in a prepaid envelope. Within five to seven days later, consumers can anticipate their individual and confidential results via an email. In addition to the results, an action plan will also be provided.
Allerpak Final Thoughts
What makes the Allerpak noteworthy rests in the fact that it has been recognized and approved by the FDA, which implies that it is not only safe for use, but it can also be trusted. In addition, the laboratory in which the kits are designed are said to have been certified, "Clinical Laboratory Improvement Amendments (CLIA)." The latter is an indicator that Allerpak's lab abides by U.S. regulations for human testing, treating and diagnosis purposes.
Another feature that makes Allerpak valuable is its ability to detect allergens beyond food, including Timothy grass, Bermuda grass, cedar, ragweed, mold, milk, egg white, wheat, cat and house dust mite, all for the price of $49. The price is comparable to usual allergy tests that range anywhere between $60 and $300 ($5/allergen).
That said, said kit was not created to prevent one from visiting their regular health professionals, but rather as a way to induce a peace of mind in consumers who may be fearful of any related attacks. To learn more about Allerpak, visit here.