PainCakes: Cold Therapy Packs With Hyper Stick Gel Gives Targeted Pain Relief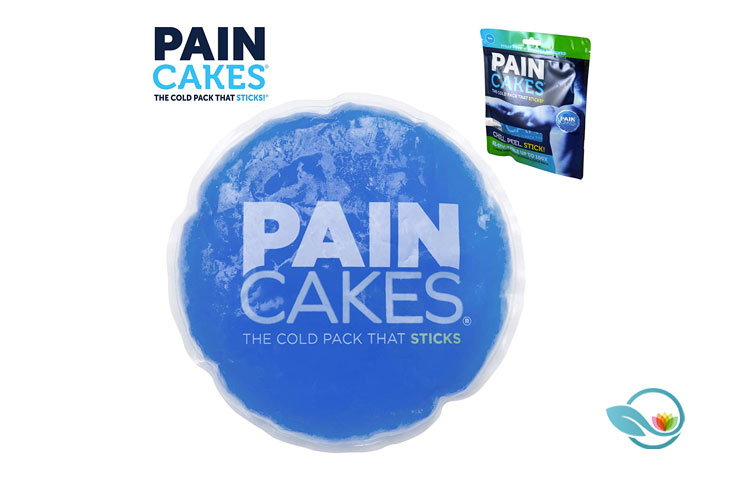 - ad -

About Pain Cakes
Pain Cakes is a group of people who are determined to make use of cold therapy easy and less messy compared to the common ice pack that are readily available. It is for this reason that they present to you cold therapy pack that sticks and stays therefore enabling a hands-free relief, as you go about other activities. Their patented 3D Flex Tech enables the pack to conform to any part of the body they are attached to and no amount of shaking, turning or moving will displace them, thanks to the Hyper Stick Gel used.
The PainCakes Active Recovery Set
The Pain Cakes packs are in a variety of sizes and shapes designed to cover different parts of the body such as your shoulders, neck, backs, knees and elbows. The sizes are divided into three such as the larges, the wrap, and the minis.
The larges target the pain zones that are larger, perfectly conforming to the back, knees, shoulders, ankles, heels and elbows.
The wrap is suitable for the larger areas also, which are in need of cold therapy in more expanse such as the around the neck, ankles, knees and arms.
The minis are the best when it comes to children, small and discreet areas for instance fingers, heel, toes, and the head among many others.
Benefits of U
s
ing PainC
akes
Apart from the fact that they are not messy and can be used while still active, they are beneficial in helping with the relief of pains related to migraines, carpel tunnel, arthritis, planter fasciitis among others.
Other
Features of PainCakes
Apart from the previously mentioned attributes that make them unique, they can be reused up to 100 times before their usefulness is outlived. They are locally manufactured in the US and are silicone and latex free.
Final say on PainCakes
In a world where ice packs have already outlived their usefulness, Pain Cakes are here to fill the gap. Always busy with activities, it can be hard to get time to sit as you carry out cold therapy. Being able to work while undergoing the cold therapy is surely a great bonus.