Top Diapers for Babies: Best Brands for Newborn Children in 2019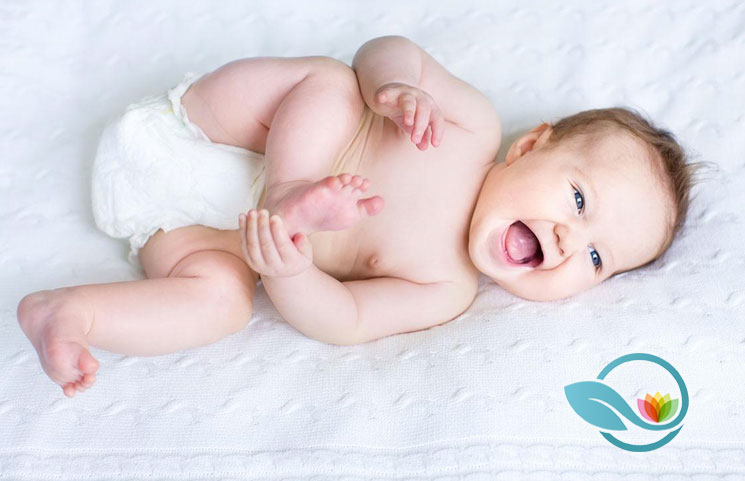 - ad -

When it comes to your baby, they deserve nothing but the best. In terms of products, it is sometimes hard to determine what is indeed the best. Diapers are a product that are used daily and multiple times per day – some days more than others. They keep your baby dry and most importantly comfortable. Various diapers were reviewed and rated the best by category as well as best overall.
Luvs Diapers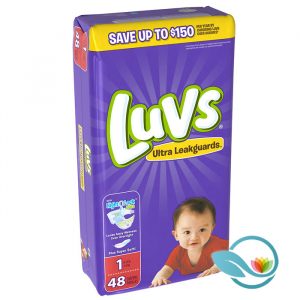 Frequent diaper changes can add up and so can the cost. It is no surprise that cost is high up on the priority scale for parents. Luvs is a brand that is budget-friendly and readily available on Amazon. Of equal importance is quality and Luvs meets both criteria. Luvs are soft, leak-proof, and offer refastenable tabs. In addition to their low cost, they also offer a guaranteed refund if you are not satisfied with the product. Many parents opted to try Luvs because they were least expensive and continued to use them when they realized that their quality and durability were equal to bigger name-brands.
Pampers Pure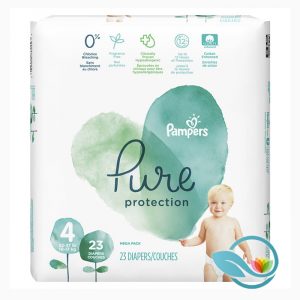 Your baby's needs may change and what worked for them as a newborn may no longer be the best fit as they grow. In terms of newborn products, Pampers Pure was rated the best. To ensure your peace of mind, Pampers offers a chlorine-free product. The natural line is also fragrance-free and hypoallergenic for sensitive newborn skin. Many can attest to the overnight protection and Pampers Pure can protect for up to 12 hours. The only downfall for some parents is the cost of the product.
Huggies Overnites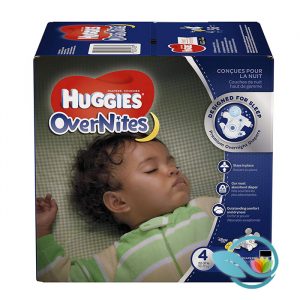 Speaking of overnight protection, there is a winner for that category as well. A diaper being able to withstand the night is extremely important as it is a contributing factor to how much sleep you and your baby get each night. Huggies OverNites is a number one choice for overnight protection. The snug waistband and 12-hour wetness protection are crucial. This product is 25 percent more absorbent than Huggies Snug and Dry. What is important to note is that these diapers are only available in sizes 3-6.
Wegreeco Cloth Diapers
If you have opted to use cloth diapers or would like to give them a try, Wegreeco's cloth pocket diapers are top rated. Choosing an eco-friendly option may be important to you, but so is comfort and convenience. Wegreeco's product comes in a pack of six with 6 changeable pocket inserts. The diaper also grows with your child with 3 built-in size options. The interior is lined with suede which is soft and comfortable on your baby's skin. Many parents are impressed with the high-quality of the product, but also how easy it is to clean. They do cost more upfront, but your baby should be able to use them from newborn to two years old.
Andy Pandy Diapers
If you are looking for an environmentally conscious product but aren't ready to make the switch to cloth diapers, biodegradable diapers might be a good option for you. Andy Pandy diapers are made from bamboo and are 100 percent biodegradable. They are also a natural alternative containing no harsh chemicals and are hypoallergenic as well as antibacterial. Bamboo fiber aids in regulating temperature which will keep skin cooler in hot weather and warmer in cold weather. Parents love the softness of the product which helps prevent rashes and irritation.
Pampers Easy Ups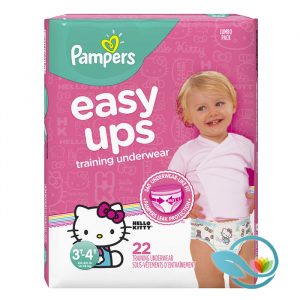 Once your child is older and ready to start potty training, you might be interested in using potty training underwear. Parents have determined that Pampers Easy Ups are the best product. They are comfortable and designed to look like real underwear which can help the process go a little easier. The waistband is stretchy which allows your child to pull them on and off with ease. Once they need to be changed or removed, the sides easily tear off. In case of an accident, they do have leak protection and use an extra absorbent material. Parents agree that this product is the most durable and therefore worth the cost.
Good Nites Diapers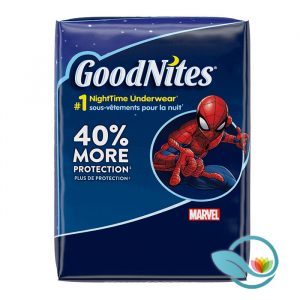 When potty training is complete, but your child still has the occasional accident overnight, GoodNites are rated the best overnight underwear. There are 5 layers of protection as well as leg barriers to help keep your child dry. The product looks and feels like regular underwear which can help with your child's self-esteem and willingness to wear them. Parents selected this product as the best as they are easy to put on and offer the most protection. They also fit very easily under clothing. Some parents even opted to use these during the day while potty training.
Huggies Little Swimmers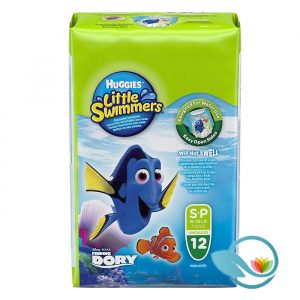 Another category that might be of interest to you is the swim diaper. The winner for best disposable swim diaper is Huggies Little Swimmers. Proper fit and stretchy sides are the reason this product ranks the highest. Causing an accident in the pool can affect not only you and your child, but all others who are swimming. The absorbent material that is used in this product doesn't increase in size when it gets wet like a traditional diaper. The product also impressed with its leak guards and durability. The sides of the diaper are adjustable and resealable adding to their ease of use.
Beau and Belle Littles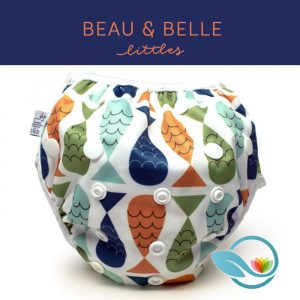 If you are looking for a swim diaper that is reusable, a small, family-run company earned top place. Beau and Belle Littles has created an adjustable and reusable swim diaper. It can be used from 8 to 36 pounds which means that it is likely the only swim diaper that you will need to buy. It is made of a waterproof outer layer and a soft and easy to clean inner layer. There isn't an absorbent layer as it would soak up pool water. There is also a warranty on the product which will refund the cost as well as replace the product if you experience a problem with it.
Pampers Swaddlers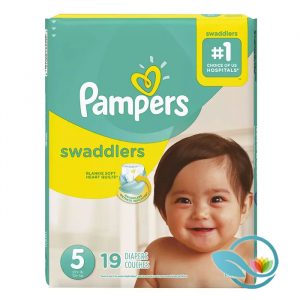 Finally, the best overall diaper chosen by parents is Pampers Swaddlers. The material used is extremely absorbent and keeps your baby clean and dry. This absorbency also helps with diaper changes and decreases the occurrence of diaper rash. The best part is that even though they are highly absorbent, this doesn't increase the thickness of the diaper which ensures their comfort. The newborn size even contains a cut-out for the umbilical cord which prevents irritation – Pampers Swaddlers clearly thought of everything.
What is most crucial, is what works for your baby. Signing up for free samples can also save you time and money in determining the best product. If you are unable to do so, hopefully this top-10 list will help guide your decision-making.