Nucleus Central Core Pro for Effective HIIT Training Sessions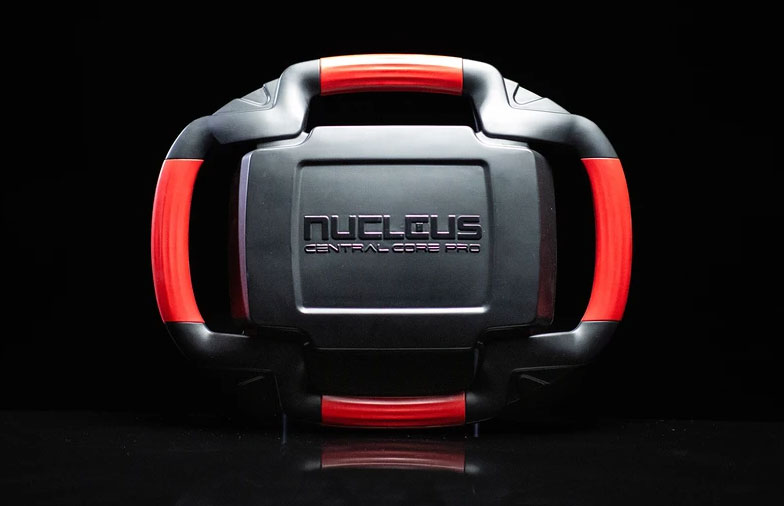 - ad -

Everyone needs the Nucleus Central Core Pro because it's a patented and highly portable workout tool developed to power up any workout. Nucleus amps core workouts, sculpts and tones the arms, speeds up the heart rate and gives a full-body workout. What's also great about it is that it does all this in under 12 minutes. It has been created by Diego Calvo, who's a famous personal fitness trainer from Los Angeles. Besides, it weighs just 5 pounds, so it's very easy to handle too.
How Does Nucleus Central Core Pro Work?
Inside, the Nucleus Central Core Pro has a special liquid blend. This liquid moves away from the body of the person exercising, with every pull, push, and twist. When hitting the inside walls of Nucleus, the liquid generates a kinetic energy resistance. This resistance has people using Nucleus working out harder and sweating more than ever. In other words, the Nucleus workout is based on the energized weight that the user creates when moving the liquid from inside. When Nucleus is moved faster, more energy gets generated, which leads to making the muscles work harder.
What's a Nucleus Workout?
The Nucleus Central Core Pro workout is a high-intensity interval training (HIIT) training session that involves 15 seconds of intense exercise with 15 seconds rests at the beginner level. More experienced fitness enthusiasts can do 20 seconds of intense exercise with 15 seconds rest periods, whereas advanced ones can use Nucleus for 12 to 14 minutes and not take too many rests, their workouts' intensity depending on their physical condition. There are more than 70 movements than can be done with Nucleus, each more explosive than the other. When working out with this tool, people use 80% of their muscles and generate a high energy expenditure that has their metabolism accelerating, which in return leads to calories being burned more rapidly. Nucleus has been tested by fitness professional and elite athletes.
Who Can Use the Nucleus Central Core Pro?
Featuring 2 handles that are easy to grip and designed to keep the weight to power ratio balanced, Nucleus can be used by anyone who wants to lose weight and build up muscle. As mentioned, this workout tool weighs only 5 pounds, so it can be taken anywhere, from the office to the beach and the park.
Nucleus Central Core Pro Features
Nucleus Central Core Pro has a comfortable shape and the proper size to not feel like it's putting too much pressure on the body when in use. It features an anti-slip rubber grip that allows complete control and fits perfectly in the hand. The body of this workout tool is enclosed in plastic and can withstand a lot of abuse, whereas the proprietary liquid blend inside is biodegradable and organic.
How Much Does Nucleus Central Core Pro Cost?
Normally sold for $149, Nucleus Central Core Pro is now available at $119, yet only for a limited time period. It gets delivered in 72 hours after it has been ordered, not to mention that it comes with a 30-day money-back guarantee. Those who aren't satisfied with the results they're getting by using it can request a full refund at [email protected] They obviously need to send the product back to the company if they want to get their money back, also include in their email important information about themselves, such as their name, email address, order number and the reason for their return.