Zeno Gym: Legit Home Gym Bench to Perform Over 50 Workouts?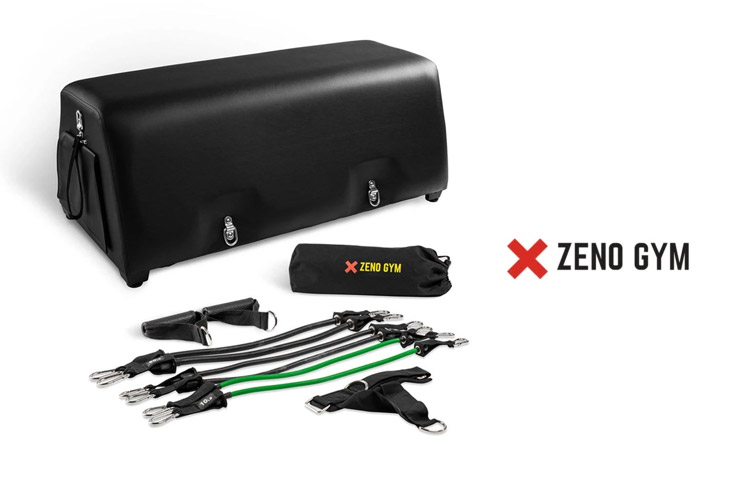 - ad -

People who are not feeling comfortable at the gym and hate going there to exercise, also those who don't have enough time to do so should invest in workout equipment they can use at home. Nowadays, with such equipment like the Zeno Gym Home Gym Bench, they can every day get their full-body workout from the comfort of their living room. There are more than 50 workouts that can be performed on this bench, all of them unique and at different levels of intensity.
Zeno Gym Home Gym Bench Features
The Zeno Gym Home Gym Bench is made with a high-density type of foam and has an anti-slip layer at the base, so it's 100% stable to use for both medium and hardcore training sessions. Because it also features CNC-cut 11-layer plywood, it supports 800 pounds without any problem. This means bodybuilders and overweight people can use it too.
Zeno Gym Home Gym Bench Exercises
The Zeno Gym Home Gym Bench can be used for any type of exercise, from hip thrusts to bench presses. This single piece of training equipment targets the entire body.
Those who aren't very inspired in choosing the workouts to perform at it can always use the Zeno Gym App, seeing this app presents numerous exercises for different parts of the body. Anyone can start simply by doing some glute raises and chest flies. After, they can challenge themselves with more intense workout routines and even add resistance or more weight, seeing the bench comes with many bands in the package. In other words, the exercising options when using the Zeno Gym Home Gym Bench are endless.
Zeno Gym Home Gym Bench Specs
The home workout bench from Zeno Gym is only 40 inches wide so that it can be stored anywhere in the house or apartment. When having to use it for workouts, it's straightforward to take it out from the corner where it's being deposited and placed in the middle of the room.
The package also includes three pairs of bands for different resistance increments, one ankle strap, two handles, and 6 D-rings than can be attached to the resistance bands. Exercises to be performed at the Zeno Gym Home Gym Bench can be watched on Zeno Gym's YouTube channel, or in the App Store and Google Play apps. Even if created a few months ago, the Zeno Gym official website gives the feeling that it has been active for many years, and the people behind it really know what they're doing.
The Most Popular Exercise Equipment from Zeno Gym
Online customer reviews prove that the Zeno Gym Home Gym Bench is one of the most popular products manufactured by Zeno Gym. This is because it allows users to perform more than 50 exercises, also because it's stable and practical. Besides, it comes with a 1-year guarantee, meaning it can be returned to the manufacturer for a replacement or refund in case it breaks under normal conditions of use.
More on Zeno Gym
As its name suggests, Zeno Gym is an online retailer and manufacturer of workout equipment. The company was just founded this year by Louis Rodriguez and Will Torrez, two fitness gurus with an outstanding reputation. Zeno Gym is the perfect brand for people who want to take good care of their bodies and always look good. Besides, the Zeno Gym equipment has a minimal and sleek design, so it's very to use, store, or move around. The Zeno Gym staff can be contacted by email at [email protected], whereas the official website where the Zeno Gym Home Gym Bench can be bought from them via zenogym.com.