New Vital Proteins Performance Line Includes PreWave Pre-Workout, RecoveryWave Post-Workout Powders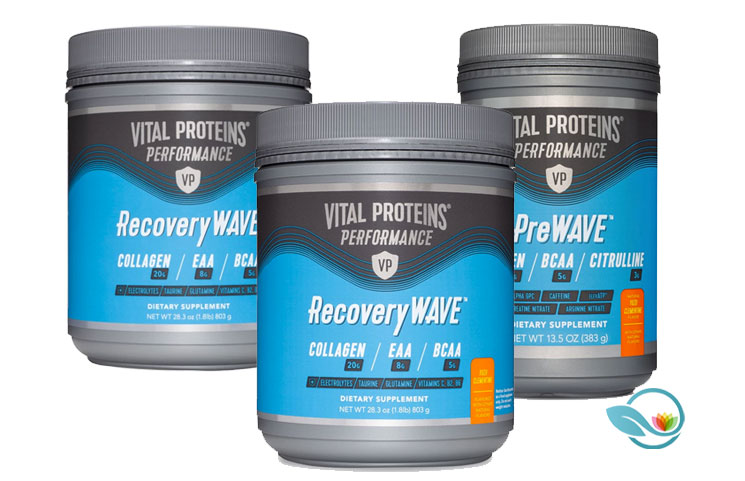 - ad -

Vital Proteins has released its latest line which includes two varieties of powders, ready-to-drink beverages and a sleep powder. All products are made without fillers, binders, synthetic dyes, gluten, dairy or soy, and are designed to provide pre- and post-workout support. The line is designed to promote energy, endurance, muscle building and muscle recovery with pasture-raised bovine collagen. The pre-workout powder uses collagen peptides and branched-chain amino acids. This supports muscles and joints and the creatine nitrate and elevATP for enhanced power output. There is also caffeine from Coffeeberry extract for energy.
The product will be available in five flavors including passion fruit, guava lime, watermelon blueberry, lemon grape, and yuzu clementine. For post-workout there is the Vital Performance RecoveryWave powder. This product contains 20g of collagen, 8g of essential amino acids, 5g of branched-chain amino acids and glutamine. The powder contains electrolytes, Himalayan sea salt, and taurine to replenish minerals lost during exercise. Vital Performance's ready-to-drink Recover Drink contains 20g of collagen and is only sweetened with coconut water and monk fruit and will be sold in three flavors, yuzu clementine, blackberry lime and citrus fruits.
Vital Proteins completes its lineup with Vital Performance Sleep Powder. This product includes a combination of GABA, L-theanine and magnesium glycinate to encourage a restful night's sleep. The flavors offered will be orange vanilla, apple cinnamon and blueberry lemon. Vital Performance has officially launched online and with a retail launch set with Whole Foods. Whole Foods will also sell Guava Lime exclusively for PreWave and RecoveryWave. These sales will begin in September and are sure to impress with their unique flavors and unmatched quality.