Life Renu GI Renu: Probiotic Bacteria Formula to Improve Gut Health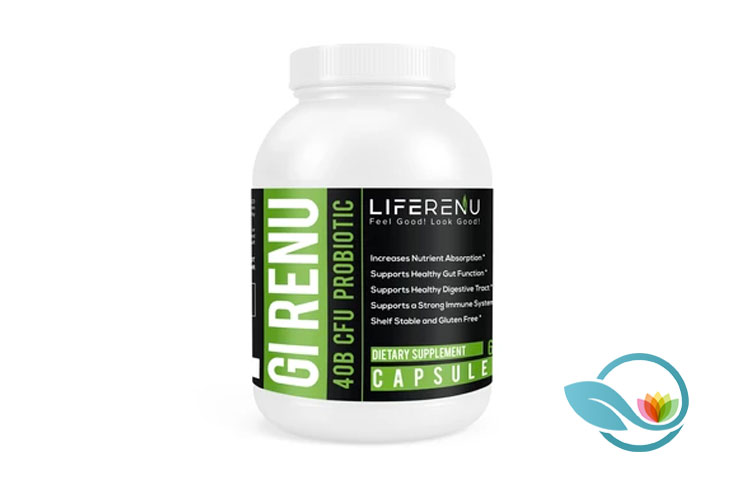 - ad -

Are you looking to improve irritable bowel symptoms, lose weight and strengthen your immune system among others? If so, the most ideal way to target this is by considering probiotics.
Given the fact that the immune system is what holds together cells, proteins, tissues and organs that help the body defend harmful germs and microorganisms, it is important that we strengthen the presence of good bacteria that serve as protectors. This is where Gi Renu comes into play.
What is Gi Renu?
Gi Renu was allegedly founded on the need to maintain good gut health. It is a probiotic supplement that delivers 40 billion Colony Forming Units (CFU) deemed essential in replenishing bacteria life in the gut.
With consistent uses, healthy bacteria in one's system may receive the help it requires to serve as a defense against bad bacteria. This in turn is expected to make one feel better, not to mention reduced inflammation, prolonged signs of aging, and any digestive-related improvements desired.
What does Gi Renu contain?
Gi Renu contains what it considers the best source of nutrition for existing good bacteria in the body, along with others that may push good bacteria production. In particular, these are strains including the likes of Lactobacillus acidophilus (may improve irritable bowel syndrome, reduce diarrhea and prevent infections), Bifidobacterium lactis (eradicates food-borne pathogens, and boosts the immune system), Lactobacillus plantarum (controls digestive issues and boosts the immune system), and Lactobacillus paracasei (may be used to treat ulcerative colitis).
Why choose Gi Renu?
For starters, the probiotic supplement carries different strains of bacteria, which is preferred because of its overall effectiveness compared to single strains. Next, it uses a delivery system called MAKTREK Bi-Pass Technology to ensure that the strains are delivered to the guts without any loss or damage incurred. Not to forget its ability to keep said bacteria alive throughout the entire process. Finally, consumers can anticipate results anywhere between 30 and 60 days.
As for its affordability, consumers can get one bottle 30 servings (i.e. one month) for $59.99, followed by three bottles for $119.98 and six for $179.97. To learn more about Gi Renu, click here.