Sure Sinus: Lasting Sinus Relief in 30 Days Using 30 Day Probiotic Program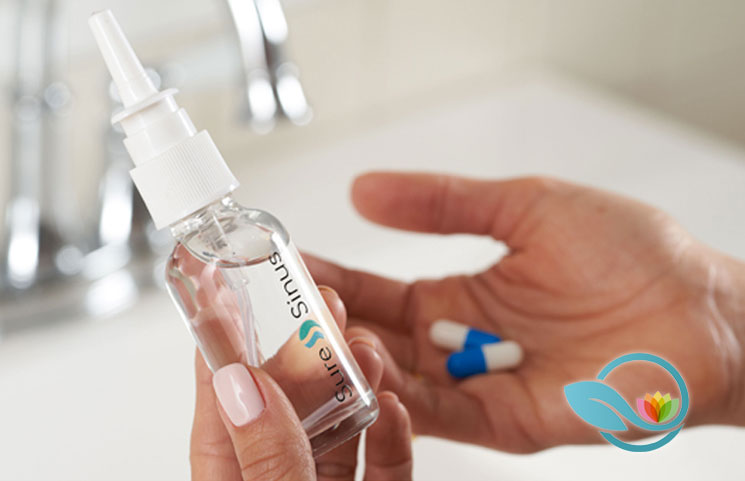 Sure Sinus offers lasting relief with probiotics that reduce inflammation and sinusitis. It is safe, easy to use, and physician approved. The product is a full 30-day probiotic supplement program that delivers ultra-potent levels of healthy bacteria directly into your nasal cavities and sinuses. It is proven to aid with inflammation issues and is recommended by doctors, allergists, and clinical nutritionists. If you are looking for a solution that is effective, long-lasting, and comfortable, then Sure Sinus is well worth a try.
It is an easy and non-surgical solution to sinus issues. It is also non-drowsy, antibiotic free, and safe to use. Sinus issues can be debilitating, and Sure Sinus can help you get back to your life and what you enjoy most. Doctors of naturopathy see patients who suffer from sinus problems all the time. They live with horrible pain and inconveniences. They can now recommend Sure Sinus as a safe alternative. The science of the sinus microbiome is still in its early stages, but this product is innovative and supported by current scientific research. Allergists and immunologists call the product revolutionary and believe that it can offer relief to millions.
It is possible that sinusitis is due to an imbalance in the sinus biome. If you are missing important probiotics – the good bacteria – then it isn't there to fight off the bad bacteria. Sure Sinus helps to regain this balance by reintroducing the good bacteria and helping your body with its immune response. There are three steps to using the product. Firstly, remove a Sure Sinus capsule from storage in the refrigerator and empty its contents into the Sure Sinus nasal sprayer. Second, add distilled water to the nasal sprayer. Finally, spray the solution into each nostril one to two times daily, and orally consumer the remaining solution.
If this process is repeated daily for 30 days, you will significant results depending of course on the severity of your symptoms. Some users even see results in just 1-2 days. It ships refrigerated to maintain the integrity of the probiotics and can be purchased and shipped for less than $60. For more information on the science behind the product or to preview the purchasing options, visit indiegogo.com and search Sure Sinus.

BioVi Probiotics: Antioxidants to Support Digestion and Immunity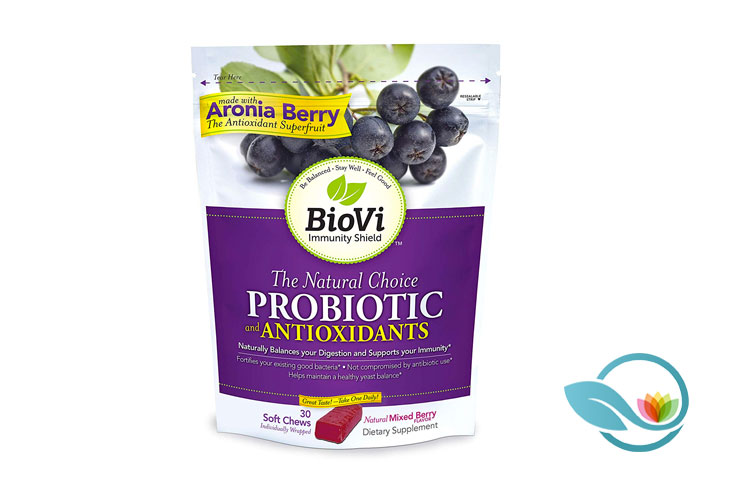 BioVi is a revolutionary probiotic that enables you to be balanced, stay well, and feel good. Created from years of research and development, this revolutionary and unique probiotic formula is designed to balance your digestive system and support your immunity. BioVi comes in easy-to-take and tasty supplements for the whole family.
The product is a proprietary blend of strong probiotics and powerful antioxidants from the fertile berry fields of Eastern Europe where Aronia berries are harvested, and minimally processed in state-of-the-art facilities.
BioVi Probiotics
BioVi probiotics are blended using a unique strain of probiotic and powerful antioxidants from the Aronia berry. The berry, harvested in Eastern Europe, has the highest concentration of antioxidants present in any fruit. This blend is ideal for promoting a healthy you by balancing the beneficial intestinal bacteria and reducing free radicals.
Special Blending
Most probiotics are bacterial-based and fail to endure the harsh environment of the intestinal tract. BioVi uses a unique blend of lactic yeast that has a natural cell coating (Chitin), which allows it to survive the harsh environment of the small intestine where it gives the most benefit to your body.
Antioxidant Rich
Aronia berries contain the highest concentration of antioxidants present in any fruit. Antioxidants play a vital role in maintaining good health and protecting the body's cells from the damaging effect of oxidation. Since Aronia is rich in antioxidants, it provides a very high ORAC (Oxygen Radical Absorbance Capacity). A higher ORAC means a higher antioxidant activity. Besides, scientific research reveals that antioxidants increase the body's resistance to disease and supports the immune system. In addition, emerging studies reveal that Candida overgrowth exists and can be responsible for a number of health concerns.
For more information visit https://biovi-probiotics.myshopify.com/pages/the-aronia-berry
BioVi products can help control candida colonization by utilizing the free lactic yeast probiotic. BioVi prevents candida albicans from forming as evidenced in clinical trials.
Florajen Probiotics: Effective and Affordable Probiotic Option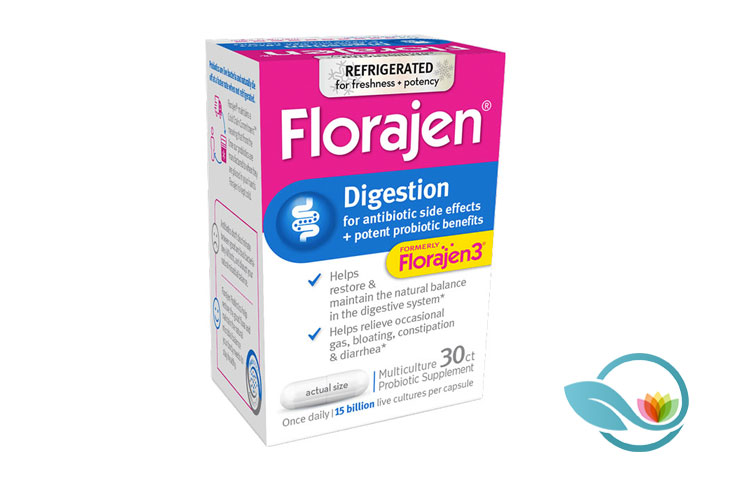 Florajen Probiotics was founded by bacteriologists over 25 years ago and is considered an effective and affordable option to help avoid the side effects of antibiotics. Antibiotics work to eliminate both the good and bad bacteria. They kill the body's natural intestinal microbial balance. Florajen Probiotics help to restore the good flora and maintain the natural microbial balance you need to stay healthy. It is important to have an effective probiotic with the right cell strains at the right cell count. While the human body contains trillions of microorganisms, a probiotic is required to help keep the natural and good bacteria.
In terms of stability, probiotics are live bacteria and when left unrefrigerated, they die off at a faster rate. Florajen, however, guarantees a cold chain commitment. This means that from the time the probiotics are manufactured, delivered to the pharmacy, and in the hands of the consumer, they are kept cold. Florajen Probiotics ensures that the cell count remains as potent and consistent as possible all the way through the expiration date. Consumers can also count on an experienced brand as they have been in the marketplace for over 25 years.
Florajen is proven safe and effective and is manufactured in the US in GMP-certified facilities. The formulations are allergen free, dairy free, gluten free, non-GMO, and kosher. In addition, it is stomach acid resistant and bile tolerant. Florajen comes in a variety of multiculture blends of probiotic strains that aid in healthy functioning. The blends available include Digestion, Women, Kids, and Acidophilus. When it comes to affordability, Florajen is cost effective with all four formulations retailing under $20 for a month's supply. In comparison to the leading competitors, Florajen truly has the best value.
Florajen is available at most pharmacies and health food stores as well as on Amazon. Since they are refrigerated for freshness and potency, ask your pharmacist as it is held in the pharmacy refrigerator. It will be your secret weapon for good health and defense against the cold and flu season. Florajen will help to boost your immunity and allow you to rebound faster from illness more quickly. For more information, visit www.florajen.com.
Life Renu GI Renu: Probiotic Bacteria Formula to Improve Gut Health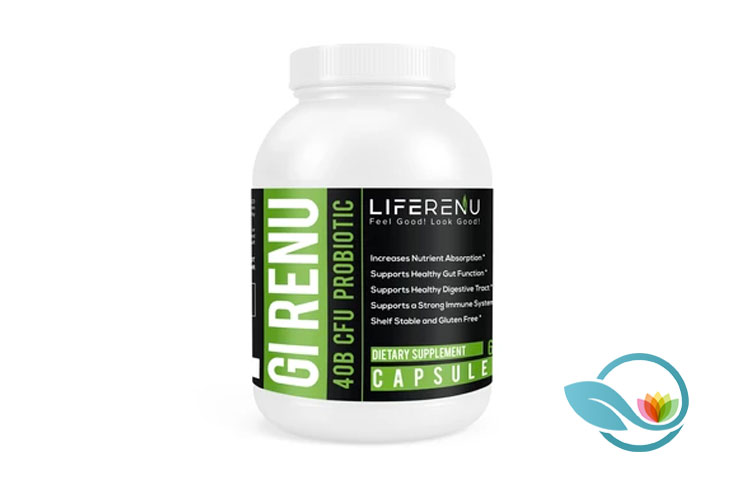 Are you looking to improve irritable bowel symptoms, lose weight and strengthen your immune system among others? If so, the most ideal way to target this is by considering probiotics.
Given the fact that the immune system is what holds together cells, proteins, tissues and organs that help the body defend harmful germs and microorganisms, it is important that we strengthen the presence of good bacteria that serve as protectors. This is where Gi Renu comes into play.
What is Gi Renu?
Gi Renu was allegedly founded on the need to maintain good gut health. It is a probiotic supplement that delivers 40 billion Colony Forming Units (CFU) deemed essential in replenishing bacteria life in the gut.
With consistent uses, healthy bacteria in one's system may receive the help it requires to serve as a defense against bad bacteria. This in turn is expected to make one feel better, not to mention reduced inflammation, prolonged signs of aging, and any digestive-related improvements desired.
What does Gi Renu contain?
Gi Renu contains what it considers the best source of nutrition for existing good bacteria in the body, along with others that may push good bacteria production. In particular, these are strains including the likes of Lactobacillus acidophilus (may improve irritable bowel syndrome, reduce diarrhea and prevent infections), Bifidobacterium lactis (eradicates food-borne pathogens, and boosts the immune system), Lactobacillus plantarum (controls digestive issues and boosts the immune system), and Lactobacillus paracasei (may be used to treat ulcerative colitis).
Why choose Gi Renu?
For starters, the probiotic supplement carries different strains of bacteria, which is preferred because of its overall effectiveness compared to single strains. Next, it uses a delivery system called MAKTREK Bi-Pass Technology to ensure that the strains are delivered to the guts without any loss or damage incurred. Not to forget its ability to keep said bacteria alive throughout the entire process. Finally, consumers can anticipate results anywhere between 30 and 60 days.
As for its affordability, consumers can get one bottle 30 servings (i.e. one month) for $59.99, followed by three bottles for $119.98 and six for $179.97. To learn more about Gi Renu, click here.