BioVi Probiotics: Antioxidants to Support Digestion and Immunity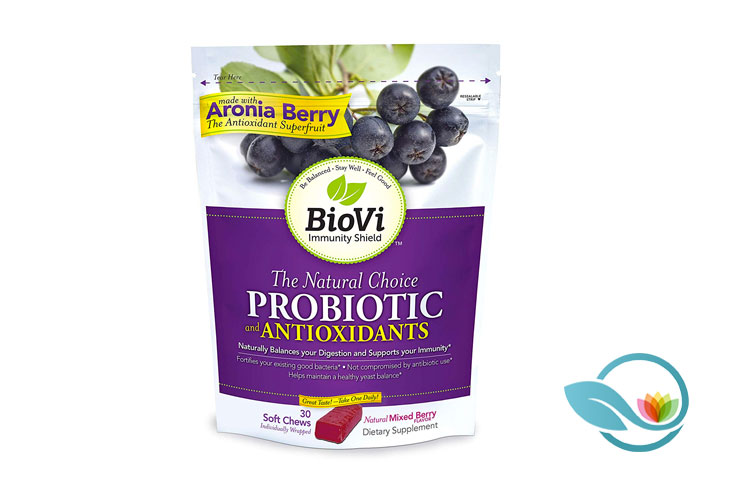 - ad -

BioVi is a revolutionary probiotic that enables you to be balanced, stay well, and feel good. Created from years of research and development, this revolutionary and unique probiotic formula is designed to balance your digestive system and support your immunity. BioVi comes in easy-to-take and tasty supplements for the whole family.
The product is a proprietary blend of strong probiotics and powerful antioxidants from the fertile berry fields of Eastern Europe where Aronia berries are harvested, and minimally processed in state-of-the-art facilities.
BioVi Probiotics
BioVi probiotics are blended using a unique strain of probiotic and powerful antioxidants from the Aronia berry. The berry, harvested in Eastern Europe, has the highest concentration of antioxidants present in any fruit. This blend is ideal for promoting a healthy you by balancing the beneficial intestinal bacteria and reducing free radicals.
Special Blending
Most probiotics are bacterial-based and fail to endure the harsh environment of the intestinal tract. BioVi uses a unique blend of lactic yeast that has a natural cell coating (Chitin), which allows it to survive the harsh environment of the small intestine where it gives the most benefit to your body.
Antioxidant Rich
Aronia berries contain the highest concentration of antioxidants present in any fruit. Antioxidants play a vital role in maintaining good health and protecting the body's cells from the damaging effect of oxidation. Since Aronia is rich in antioxidants, it provides a very high ORAC (Oxygen Radical Absorbance Capacity). A higher ORAC means a higher antioxidant activity. Besides, scientific research reveals that antioxidants increase the body's resistance to disease and supports the immune system. In addition, emerging studies reveal that Candida overgrowth exists and can be responsible for a number of health concerns.
For more information visit https://biovi-probiotics.myshopify.com/pages/the-aronia-berry
BioVi products can help control candida colonization by utilizing the free lactic yeast probiotic. BioVi prevents candida albicans from forming as evidenced in clinical trials.