Instant Immune Booster: Advanced Immune System Enhancer to Use?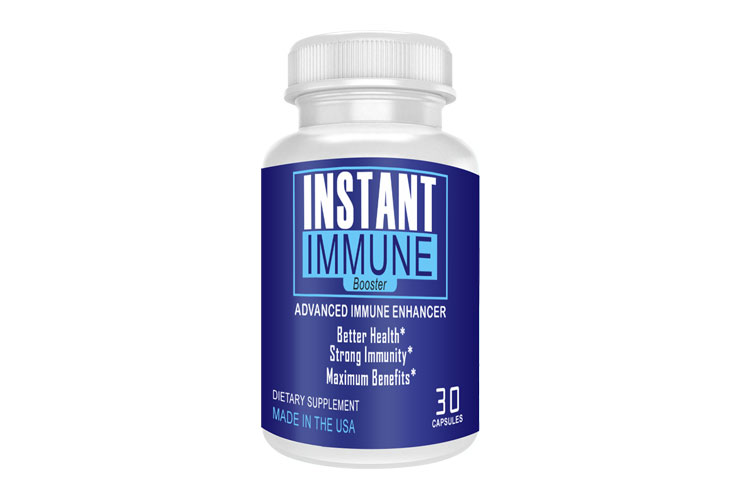 - ad -

In the middle of a COVID-19 pandemic, many health companies are hurrying to create products they claim to be miraculous cures. The situation seems to be the same with the Instant Immune System Booster, whose selling website Herbal Dr., claims to sell a product that's supercharges the body's white T-cells to become virus hunters with the use of probiotics. The only mention of the probiotics included is,
"Our extra strength lactobacillus and bifidobacterium probiotics can give your immunity the fighting strength to keep you healthy."
There's no mention of the amount of probiotics included except for that it's included in their proprietary formula ingredients, or any other ingredients in this formula, for that matter. The only proof provided of studies conducted  is a double blind random study on probiotics from a PubMed study from in 2001, on the effectiveness of probiotics. But shows no proof of in-house nor third-party studies.
Instant Immune Booster Benefit Claims
The Herbal Dr website selling the Immune Booster product also lists ways consumers can help the product and their own immune system to work better. Included in this odd list,
To "lighten up" laughter is a great way to boost the immune system.
Keep a positive attitude and keep in contact with close friends and family in these times of social distancing.
Having sexual relations one to two times a week helps to up your immunity
And more…
When it comes to health, it's better to buy and consume a certified and tested product on which serious research has been performed, and if possible, done by a third-party labs and group of scientists.
Contacting Instant Immune Booster for More Information
In cases like the one of the Instant Immune System Booster, in which a health product is new on the market and made by a company no one has heard anything of, it's always a good idea to contact the manufacturers of the formula for more information on either the studies performed on the advertised supplement if there are any, or on the product's certificate of analysis if there is one, also the history of the company making that specific product. Luckily, this is possible with the Instant Immune System Booster, consumers can contact the products web page through email or by phone to find answers to the previously mentioned reasons,
800-990-0181
17951 Sky Park Circle Suite L Irvine, CA 92614
Purchasing Immune System Booster
The Immune System Booster has 3 offers and sells for $38.80 per bottle, with a savings of over $40.00 and free shipping is included. The also offer,
Buy 2 and get the 3rd free at $49.00 per bottle and includes free shipping
Purchase 1 bottle at $69.00 with a $10.00 shipping charge
If the consumer is unsatisfied with the product for any reason, you may return it for a full refund (less shipping and handling fees) within 30 days of the delivery date. Refunds will only be issued to customers who have obtained a Return Merchandise Authorization or a RMA number to this address:
Theherbaldr LABS Returns Dept.
17951 Sky Park Circle Suite L Irvine,
CA 92614
What Does Getting a Risk-Free Bottle Mean?
The same website that's advertising and selling the Instant Immune System Booster says there's a possibility to get a risk-free bottle of the product. However, it doesn't mention anywhere what this entails. While advertising a risk-free trial all over the place is a good marketing strategy that usually convinces people to press the Order button, serious companies do mention what the trial is all about from the beginning. They don't just say there's a trial and let the potential customer be charmed by the possible offer, just to make him or her order faster and without giving importance to what the purchase is all about when it comes to trial offers and pricing.