Florajen Probiotics: Effective and Affordable Probiotic Option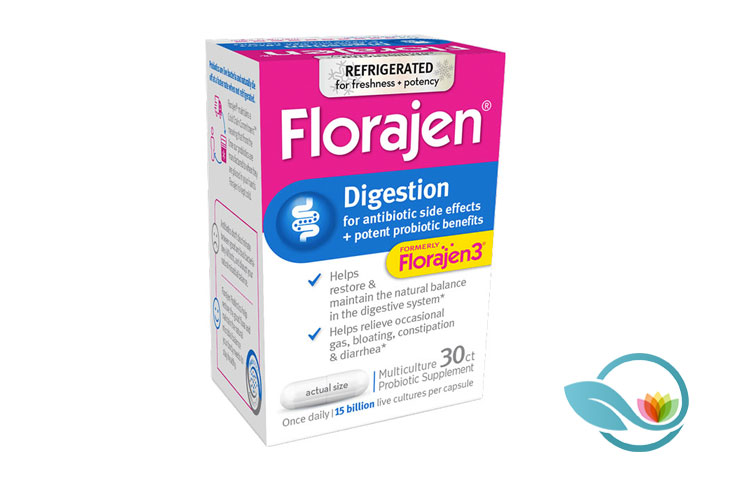 - ad -

Florajen Probiotics was founded by bacteriologists over 25 years ago and is considered an effective and affordable option to help avoid the side effects of antibiotics. Antibiotics work to eliminate both the good and bad bacteria. They kill the body's natural intestinal microbial balance. Florajen Probiotics help to restore the good flora and maintain the natural microbial balance you need to stay healthy. It is important to have an effective probiotic with the right cell strains at the right cell count. While the human body contains trillions of microorganisms, a probiotic is required to help keep the natural and good bacteria.
In terms of stability, probiotics are live bacteria and when left unrefrigerated, they die off at a faster rate. Florajen, however, guarantees a cold chain commitment. This means that from the time the probiotics are manufactured, delivered to the pharmacy, and in the hands of the consumer, they are kept cold. Florajen Probiotics ensures that the cell count remains as potent and consistent as possible all the way through the expiration date. Consumers can also count on an experienced brand as they have been in the marketplace for over 25 years.
Florajen is proven safe and effective and is manufactured in the US in GMP-certified facilities. The formulations are allergen free, dairy free, gluten free, non-GMO, and kosher. In addition, it is stomach acid resistant and bile tolerant. Florajen comes in a variety of multiculture blends of probiotic strains that aid in healthy functioning. The blends available include Digestion, Women, Kids, and Acidophilus. When it comes to affordability, Florajen is cost effective with all four formulations retailing under $20 for a month's supply. In comparison to the leading competitors, Florajen truly has the best value.
Florajen is available at most pharmacies and health food stores as well as on Amazon. Since they are refrigerated for freshness and potency, ask your pharmacist as it is held in the pharmacy refrigerator. It will be your secret weapon for good health and defense against the cold and flu season. Florajen will help to boost your immunity and allow you to rebound faster from illness more quickly. For more information, visit www.florajen.com.