Impossible Foods is Launching its New Direct-to-Consumer Website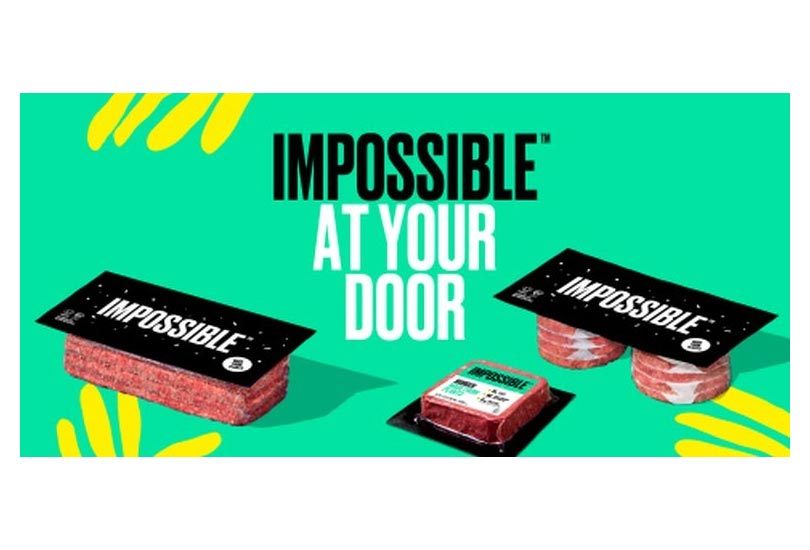 - ad -

Impossible Foods has just announced the launch of  a brand-new direct-to-consumer website for their biggest fans to buy bulk plant-based hamburger and have it delivered straight to their doors.
Impossible Burger in 4 Package Sizes
The burger is called the Impossible Burger. There are 4 package sizes to choose from:
Convenience Pack of 4 – 12 oz. packages for $49.99
Combo Pack of 2 – 12 oz. packages at $59.99, plus 10 patties
Family Pack 5-pound bulk at $64.99
Grilling Pack that with 20 patties at $69.99
Impossible Foods to Increase its Presence on the Grocery Market Too
Aside from expanding its online presence, Impossible Foods wants to also increase their appearance in the grocery market. Operating in foodservice since 2019, the company soon became a 1# sold item on the East and West coasts when they hit the retail space at wellknown supermarkets in September of last year. Expanding into around 3,000 grocery stores in the US in less than 12 months, not to mention the company has plans for continued growth. This last spring, Impossible Foods gained funding to amounts of little over a million dollars, with some of the raised funds used to infiltrate the food retail markets.
With the spread of the coronavirus affecting meatpacking houses "According to IRI's Inflation Tracker, prices of meat were up 14% the week of May 3 compared to a year before. If this continues, there may even be less of a price difference between animal-based and plant-based options." the patties will sell online but still add up to $5.83 each, which is a much higher price than other animal protein alternatives.
The New Website Is for Buying in Bulk
The new website is more oriented towards those who are looking to buy Impossible Products in bulk, so it can't be said that it's aimed at new consumers. It's rather for the company's fans. The online presence of Impossible makes it stand out from other plant-based alternatives market competitors. It can also be challenging to exist in e-commerce when it comes to the plant-based meat segments, but Impossible Products seems to have a very good approach with the added company offerings of compostable and recyclable packaging, free shipping and two-day home delivery and to be goal oriented on expansion.