Crossfit Releases Statement That They Will No Longer Use "Facebook and Associated Properties"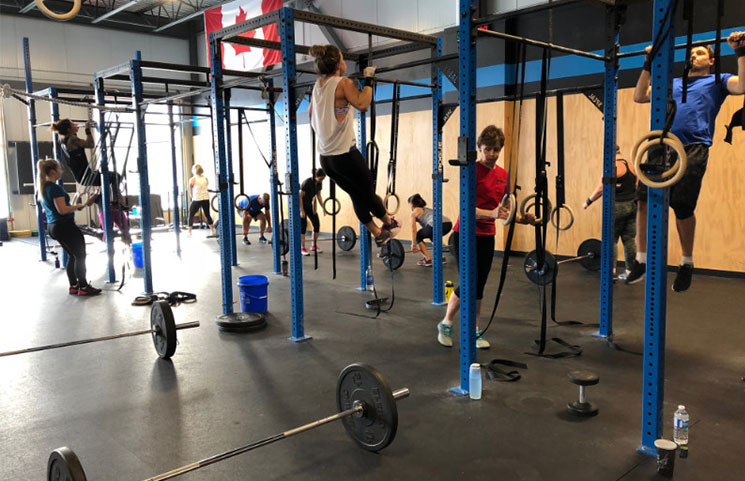 - ad -

CrossFit will no longer support Facebook or their related companies.
A recent press release included a list of grievances that CrossFit has with Facebook and other private platforms.
CrossFit has been one of the most intense and popular workout regimens of the last few years, and anyone involved encourages those around them to get involved in this fitness movement. The company has a substantial social media following and has held the Banting7DayMealPlan user group on Facebook for a while, but those days are over.
According to a press release from CrossFit, Inc., the group of 1.65 million users was deleted recently, only to be reinstated shortly after. CrossFit maintains that the group, which is filled with testimonials and admiration of various low-carb, high-fat diets, was given no reason as to why the website was pulled down, or why it was put back up. However, this action was enough to push CrossFit to warn others about their experience. The company also recently lost their Instagram accounts.
CrossFit, which was voluntarily using the related social media for their own promotional purposes, stated that they are being forced to remove themselves. The statement states that their decision was clear when "such responsibilities are betrayed or reneged upon to the detriment of our community."
The statement continues, "To this end, all activity on CrossFit, Inc.'s Facebook and Instagram accounts was suspended as of May 22, 2019, as CrossFit investigates the circumstances pertaining to Facebook's deletion of the Banting7DayMealPlan and other well-known public complaints about the social-media company that may adversely impact the security and privacy of our global CrossFit community."
Crossfit Complains About Facebook
There are multiple complaints that CrossFit has against the platforms. The entity states that the issues include that:
Facebook chooses to collect and store the personal information of users, sharing it with the authorities at the state and national level, along with "security organizations."
Facebook involves itself with surveillance programs as a result of their collaboration with government security agencies.
Facebook removes user accounts and censors them, without providing the criteria that they are removed for. CrossFit contends that the social media platform does so "at the request of third parties," specifically naming federal agencies as the requestor.
Facebook collects, holds, and sells the personal information of users at a business level for advertising and surveillance.
Facebook censors and moderates the news feed to feed into "the political leanings of Facebook's utopian socialists."
Facebook is weak in its protection of users and acts slowly to shut down accounts that participate in IP theft.
Facebook's lack of specialized security has left it open to multiple securities.
CrossFit finally accuses Facebook of "acting in the service of food and beverage industry interests," which the company says includes the deletion of accounts that don't follow along with the "corrupted nutritional science" that is linked to "unchecked global chronic disease." They add that Facebook is following the same practices as other private platforms with public content, in which the "approved perspective" is responsible for the deaths of people that would otherwise have access to information about preventable diseases through nutrition.
Until the company gives further notice, they do not plan to be associated with Facebook or their affiliates. Presently, the company is still involved with Twitter. Facebook has declined to comment on this story, despite requests from multiple publications for more information.
When it comes to promoting health and wellness, CrossFit believes themselves to be one of the few companies that prioritizes truth in the industry. Believing that Facebook does not hold the same values close, CrossFit is leaving the platform and their affiliates behind.