As Coronavirus Global Pandemic Continues, Supplement Sales Soar
The entire market has been changed drastically by COVID-19, or the coronavirus pandemic. Though spending has dropped significantly in many areas, it appears that consumers aren't looking to give up their dietary supplements. In fact, these sales have risen drastically into triple-digit percentages. How has the pandemic changed the way consumers spend their money?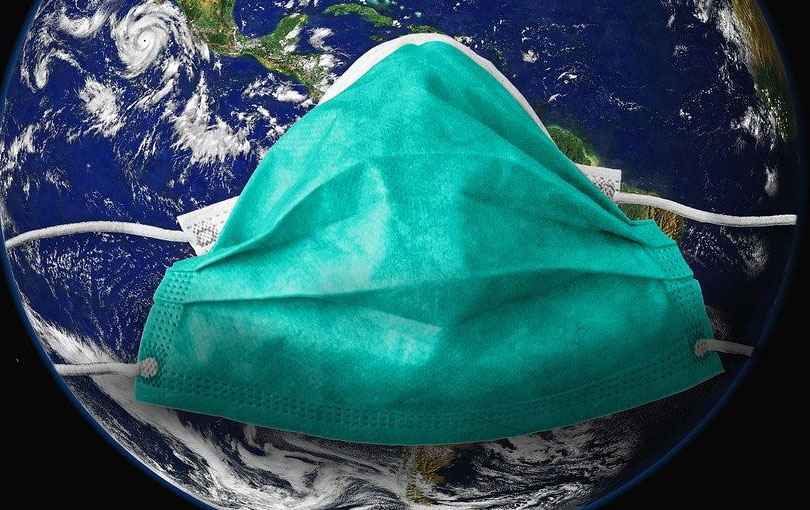 - ad -

Sales of dietary supplements rose by over 30% in the week that the United States grew wearier over the spread of COVID-19.
Spending on luxuries like hair and nail salons, gym memberships, and dining out started to decline before COVID-19 reached the United States.
With the spread of COVID-19 continuing, consumers around the world are looking for ways to keep themselves healthy and build up their own defenses. While there are many household essentials and masks that are presently out of stock, it seems that the public is turning their attention to the use of supplements to help them with immunity. According to reports from Nutritional Outlook, this new solution has led sales in the dietary supplement market to rise substantially. Joan Driggs, the vice preside of thought leadership and content for market researcher IRI, commented,
"What we are seeing now is unprecedented growth with COVID-19. If you're looking at the vitamin/minerals supplements market right now, it's very positive."
This researcher typically tracks the sales of multi outlet, like convenience stores, grocery stores, and drug stores.
Dietary supplements have generally been high, regardless of any type of recession, because they offer a simple way for consumers to maintain their health. The market grew during the 2008 recession as well, as Driggs pointed out.
"The market did do well in the last recession. I think they were up 5% in the 52 weeks through June 2009, which is a pretty healthy leap."
With the attention on the spread of the coronavirus pandemic, supplements could become even more popular, even with consumers that don't ordinarily take them. Driggs noted that the circumstances are fairly similar to that of going into a recession. However,
"COVID-19 makes everything different because people are really, first and foremost, concerned with their physical health and the physical health of their loved ones. I think that while consumers will be concerned about their financial health, certainly, some of these CPG categories are really recession proof."
With the current data collected by IRI on supplement sales, the market went up by over 6% in the year prior to March 8th, 2020. In that week, which was the same week that the United States began to grow more concerned with the spread of the pandemic, sales growth rose by over 35%. Based on this data, there is a direct connection with the rise of supplements and the rise of coronavirus concerns, implying that consumers have a greater sense of control with this health boost in uncertain times. Driggs elaborated,
"There's a lot of anxiety. There's a lot of the unknown. People don't know how this is going to shake out. They don't know how long it will take to shake out. So, they're looking for a little bit of control and taking things like vitamins and supplements to maybe shore up their immunity or keep themselves healthy. It's what they're doing to help keep themselves safe."
While the use of supplements can be helpful for supporting well-being and the function of the immune system, Brian Tanzer stresses that these formulas are not meant to treat or prevent disease. Tanzer, the manager of scientific affairs for The Vitamin Shoppe, stated,
"Supplements are not intended to diagnose, treat, cure, or prevent disease. This does not mean that during a time of crisis like this, they can't play a role in supporting overall health and wellness."
He stated that the use of supplements is often for the purpose of filling in the "gaps in their nutrition" when consumers don't have access to certain types of nutrients. Continuing, he explained,
"The stress of the COVID-19 pandemic can further deplete essential nutrients that the body needs to maintain health. So, although supplements have no direct effect on the COVID-19 virus itself, they can certainly help support overall health and wellness during this very stressful time."
The biggest winners of the supplement industry right now are the formulas that are rich with vitamin C, vitamin D, zinc, and elderberry, which are all known for their benefits to the immune system. In fact, during the same one-week period that ended on March 8th, sales of elderberry supplements jumped by a massive 415%. Zinc saw similar success with a 255% boost in sales, while vitamin D grew by 22%.
Children's supplements have seen an increase as parents work to protect their children in the best way they can. Even though this category is smaller than others, it has gone up 2% for the year and 47% in the week ending on March 8th. Driggs stated,
"There's not a magic bullet out there. It's eating right, getting exercise, getting good sleep, trying to ease your anxiety—and multivitamins are a good bet just in case you have some kind of deficiency in your diet."
Consumer interest has grown substantially since the entry of coronavirus into the United States. Steve Mister, the president and CEO for the Council of Responsible Nutrition in Washington, DC, stated,
"[T]here are a number of reasons: some people are using products that are immunity boosting because they want to really protect their immune function and build their immune function. Other people are using multivitamins and their daily vitamin and minerals because they just want to be sure that they're getting all of the nutrients and that their body is going to perform as best it can under all of this stress."
Mister added that sleep supplements and related formulas are increasing in sales as well, due to the positive impact that healthy sleep has on immune function. It is also credited to the immense stress that the public is going through at this time, as consumers seek out ways to relax and sleep at night.
While the dietary supplements for immunity and sleep seem to be increasing their success, the research suggests that other dietary supplements may decline in sales soon. Sports nutrition supplements, for example, aren't as high in demand as fewer people engage in gym-based fitness routines to comply with the recommendations for social distancing. Daniel Fabricant, PhD, the president and CEO of the Natural Product Association in Washington, DC, stated,
"With gyms closed, they may suffer some losses there. We hope people find a way to stay healthy and continue their exercise regimens, even during the crisis. That's very important—that they continue to do some form of activity."
The habits of shoppers for these supplements are changing significantly as well, with many companies reporting substantially more online sales at this time. Many only services offer automatic subscriptions, which could be a major change the future of sales as well. Driggs noted,
"As part of e-commerce, there's auto-replenishment. So, if people get into a groove, this could become a habit, and they'll just stick with it, particularly if they stay healthy throughout COVID-19. They're going to look at it as either: 1) this has been a positive change, or 2) just a positive part of their routine that they'll just keep going."
With the high priority that supplements have taken on during these difficult times, it is unlikely that consumers will be cutting this spending anytime soon. Instead, Briggs points out that spending on dining out, nail salons, health clubs, and similar luxuries had already begun to drop before the spread of COVID-19. Regardless of the changes in the pandemic now, it is clear that consumers have placed a greater priority on their health over other spending in a way that has shaken up the supplement industry for good.