CarboRocket: Healthy Hydrating Electrolytes, Endurance and Recovery Drinks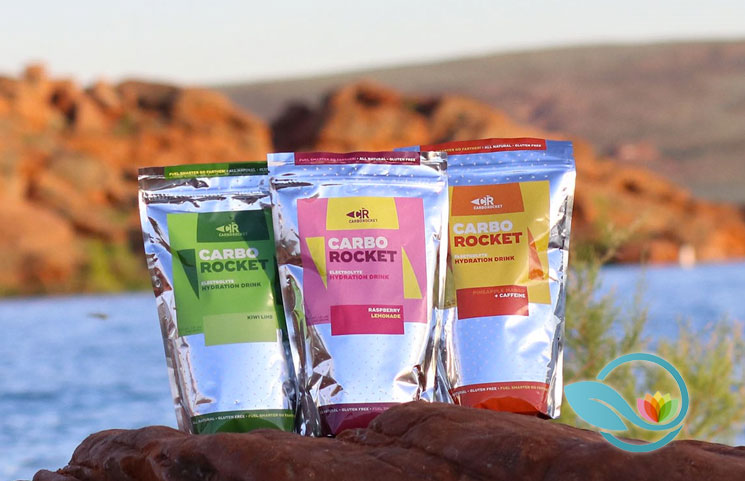 - ad -

Does your training require you to be able to work out for long periods of time? Are you having difficulty finding a fuel source that the body will readily accept?
The body works in such mysterious ways, but its ultimate goal is to work in one's favor. Unfortunately, not everything consumed is accepted because one, it either may induce a shock or two, it just doesn't set well.
The latter two are reasons why CarboRocket came into existence. The purpose of this review is to better understand how athletes of all performance levels can benefit from ingesting CarboRocket.
What is CarboRocket?
CarboRocket was founded by Brad Keyes, who himself was an athlete participating in a lot of training and racing. Unfortunately, anything he consumed as fuel did not stick, which often times left him vomiting.
Instead of backing down, Keyes tested an array of ingredients on himself – research and expertise-backed – and was finally able to create Carborocket, a hydration mix. With every concern resolved, more and more products flourished.
What Can Consumers Expect of CarboRocket?
CarboRocket carries an array of powdered drinks, which target one's hydration levels, and electrolytes content, while others induce energy levels, and a bodily recovery.
For instance, the ACQUA+ is a coconut-based hydration mix that contains Matcha green tea and either comes in curcumin or tart cherry flavor. Matcha green tea's antioxidants profile ensures that the body's defense mechanism is fortified; not to mention upped hydration level.
Curcumin is another ingredient worth mentioning, as its anti-inflammatory properties is what rids that body of pain. Other benefits supposedly include increased endurance, energy and motivation, and faster recovery.
Other beverage bases include CarboRocket (full spectrum of electrolytes including sodium, magnesium, potassium and calcium to restore the body's energy source), 333 (similar to CarboRocket, but with 333 calories as opposed to 108), Rehab (protein-based post-workout drink), Rocket Red (superfoods pre-workout), and Rocketlytes (another electrolytes supplement that is easy on the stomach with a desired fuel).
CarboRocket Final Thoughts
Overall, CarboRocket evidently approaches training and nutrition with natural ingredients. Each supplement carries the necessary fuel with nutrients that the body is accustom to.
Interestingly, the calories also vary from none to a lot and this is what makes CarboRocket rather thoughtful. When a workout is not extremely intense, the body doesn't mind a fuel source of low strength. With the opposite, readily available, high-caloric food and beverages allows that body to convert them into energy so that consumers are up and ready for just about anything.
To better understand, which of the offered products are suitable for your training needs, https://www.carborocket.com/