MZM Recovery Lotion: Magnesium, Zinc and MSM to Reduce Body Soreness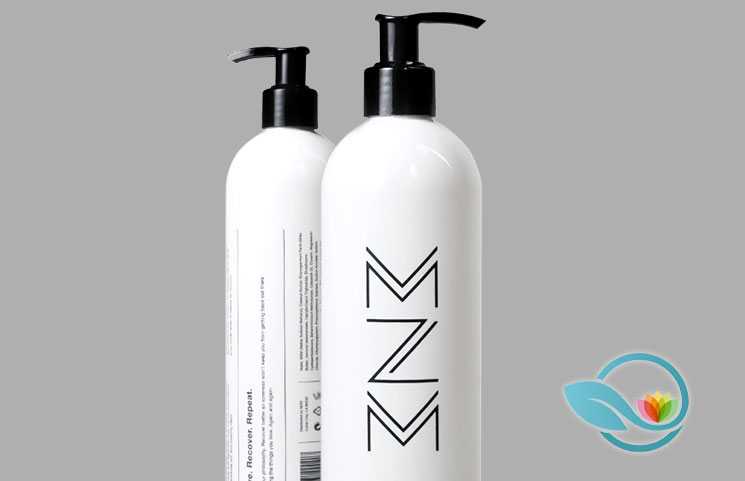 - ad -

Are you heavily interested in either working out, or any other physically activities? Have you given any thought to recovery solutions? If the answer is no to the latter, you might be putting your body at risk.
According to the claims made, during a physical activity, the body undergoes a lot of stress. When time is given to recover from a workout, what the body does is that it learns to adapt to the stress. Once it does, it knows that tissues require repair and does so in order to promote muscle growth.
If this period is not allotted, then forcing the body back into the same stress may lead to the lack of results. This is where the MZM Recovery Lotion may come of use.
As per the product description, this respective lotion has been created to rid damages caused by providing the body with essential nutrients needed for reparation. What makes this a reality? The following piece will expound on factors such as the MZM Recovery Lotion's purpose, key ingredients and suggested uses for a complete understanding.
What is the MZM Recovery Lotion?
The MZM Recovery Lotion is a dual-purpose lotion that has been created with muscle recovery, rest and skin health in mind. In particular, it aims to improve muscle function, and restfulness to ensure that the body's tissues are fully recovered from the stress typically induced by training.
Besides its muscle's health awareness, the MZM Recovery Lotion is said to promote skin health, by primarily focusing on the skin's moisture levels. To understand how said goals have been practically delivered, let's take a closer look at its ingredients list.
What ingredients went into making the MZM Recovery Lotion?
The ingredients are hidden within the name of this respective recovery lotion! In particular, MZM stands for Magnesium, Zinc and MSM.
First, magnesium is deemed an essential mineral that has the ability to reduce tension, while heavily investing in one's muscles, nerve and bone health.
Next, we have zinc, an element that is naturally produced by the body. Not only does it have the ability to help strengthen the immune system, but it considered fundamental in growth and complete muscle development.
Finally, there's MSM, a type of chemical found in the body. Principally, its role is to rid the body of inflammation and to reduce pain and stiffness. It also may help improve one's physical function.
How do these ingredients help with skin care? Magnesium supposedly reduces the production of a stress hormone called cortisol in the body, which in turns reduces acne. It is also used as an ingredient that helps the body absorb nutrients for optimal results.
Zinc appears to be the star for skin health, as it has the ability to protect skin's fat content, collagen production (i.e. skin protein), and prevents free radical damages. Similarly, MSM is said to promote collagen production, while enhancing the skin's support system.
Given the MZM Recovery Lotion's nature and the goals behind it, consumers should use it after taking part in any physical activity ranging from running, yoga and cyclists to cross trainers, boxing and other extreme sports.
Applying evenly, while emphasizing more on affected regions is the best way to approach this solution due to the engineered delivery system. More specifically, it is a topical created for optimal absorption of nutrients directly to the bloodstream, so apply where needed.
Give time, Get stronger with MZM Recovery Lotion
Overall, it is clear that recovery is an important part of any physical training. Not only does it allow the body some time to recover from damages, but it helps consumers become stronger. What makes the MZM Recovery Lotion worthwhile is its simple approach to recovery and skincare health – that is by delivering the body with ingredients it is naturally accustom to.
The current going price of the MZM Recovery Lotion lies anywhere between $24 and $36 for 8 and 16 ounces respectively. This is fair because of its dual purpose. Most orally-consumed recovery solutions carry a wide range of chemicals, which might not be created equally nor allow the body to digest them. Said problem does not arise with MZM because of its natural and topical nature. To learn how to prepare the body for optimal strength, click here.