Thinkmist: MicroMega Mister DHA Omega-3 Spray with Fish Oil and Vitamin E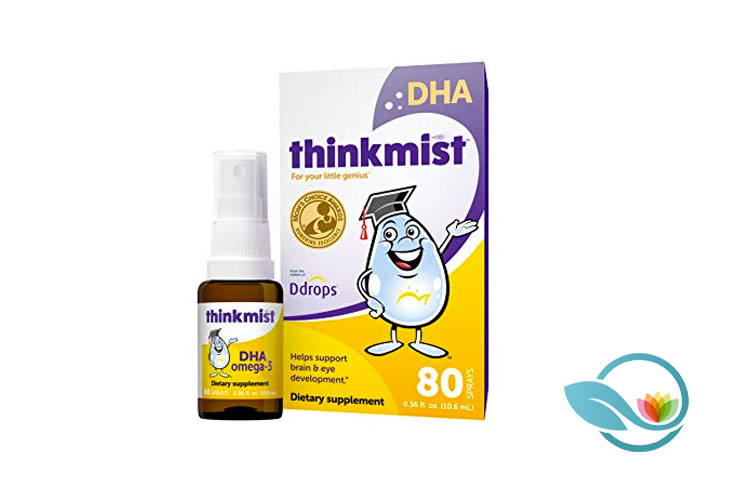 - ad -

Did you know that DHA has a positive influence on brain activity, especially when it comes to a child's school performance? Docosahexaenoic acid (DHA), is a type of long chain omega-3 fatty acid. It has been deemed a key lipid in ensuring that one maintains brain function. It is typically recommended for children in their early ages, as it maximizes their potential.
This is where it is most fit to introduce Thinkmist. As per the claims made, Thinkmist is said to serve both children and adolescents and ensures proper brain development is achieved. For a complete understanding of Thinkmist, the following review will analyze this respective essential both inside and out.
What is Thinkmist?
Thinkmist is described as a concentrated omega-3-based DHA supplement created in a spray format. The overall goal behind its existence is to make sure that children have a reliable source of DHA that promotes healthy brain, eyes and nervous system.
What went into making Thinkmist?
The key ingredients that went into making Thinkmist include purified whole-body fish oil, mixed tocopherols and natural lemon flavor.
Given that Thinkmist's source of DHA comes from fish, the purified whole-body fish oil of choice appears to include sardines, anchovies and mackerels.
Next, we have mixed tocopherols, which is another word for vitamin E. Vitamin E is an important nutrient as it is rich in antioxidants, which helps to enhance the body's defense mechanism against free radical damage.
Finally, natural lemon flavor has been included to offset the fishy taste and to ensure that a rather neutral flavor profile has been attained.
Is Thinkmist safe?
To rid the supplement from anything that can compromise safety, Thinkmist has supposedly undergone third-party testing. They have since been certified by the International Fish Oil Standards (IFOS), whom assesses purity, potency and freshness of fish oils, and the International GMO Evaluation and Notification Program (IGEN).
How should consumers administer Thinkmist?
It has been advised to spray Thinkmist into the food and/or drinks of children between the ages 6 months and 12 years. Another way to administer said solution is into the mouth, specifically on the inner cheek.
As per the existing claims, one spray carries as much as 88 mg of DHA omega-3. Bear in mind, that on average, the recommended dose for said target market is typically anywhere between 50 and 100 mg of omega-3 per day, hence it is ideal to restrict oneself after one spray.
Final Thoughts
Overall, Thinkmist appears to be of value due to its satisfactory DHA presence per serving, it's convenient delivery and overall safety. In particular, children are not required to take more than one spray, and this is great considering how difficult it could be to get them to take it once they start growing up. As for its safety aspects, two programs are said to have evaluated Thinkmist for purity, potency and freshness and whether it can be deemed non-GMO, all which are reassuring factors for parents! To learn more, click here.