Best Garlic Supplements of 2019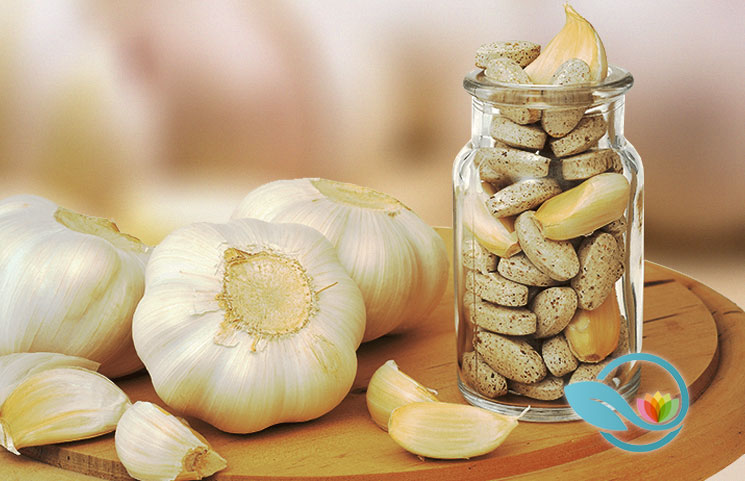 - ad -

Garlic is now considered a superfood.
We know today that garlic has powerful anti-inflammatory compounds that reduce the risk of cardiovascular disease and cancer while helping your body manage blood sugar.
Instead of chewing on an entire head of garlic every day, some people have started taking garlic supplements. You get a hefty dose of garlic in a convenient capsule.
Which garlic supplement is the best choice for you? Our editorial team has ranked the top garlic supplements available today.
Rankings
Puritan's Pride Odorless Garlic
Puritan's Pride Odorless Garlic claims to help maintain healthy circulation while providing your body with a high dose of antioxidants. It also claims to be odorless.
Each single softgel capsule includes 1000mg of odorless garlic sourced from 10mg of a 100:1 extract, which means the formula is equivalent to 1000mg of fresh garlic bulb.
Puritan's Pride is also very affordable: a bottle containing 250 softgel capsules is priced at $10, or you can get three bottles for $20. Few other garlic supplements on this list compete with Puritan's Pride for value.
BRI Nutrition Odorless Garlic
BRI Nutrition makes a popular garlic supplement that claims to provide an extra strength dose of garlic. But the supplement contains more than just garlic: each two softgel capsule serving includes 1000mg of odorless garlic, 200mg of parsley, and 56mcg of chlorophyll, all packaged into a gelatin capsule.
The parsley is designed to freshen your breath after taking the supplement. Although the supplement claims to be odorless with no garlic aftertaste, parsley can reduce the effects even further.
BRI Nutrition makes its supplement in a US-based facility. They're also shipped to a third-party quality control lab in California to ensure there's no contamination. The formulas are available from Amazon at a reasonable rate.
Oregon's Wild Harvest Garlic
Oregon's Wild Harvest Garlic claims to support your cardiovascular health by providing 1575mg of organic garlic bulb in each 3 capsule serving (30 servings / 90 capsules per container).
There are no other listed active ingredients. The product is also verified non-GMO by 5GS, a third-party independent lab.
There are a few small issues with Oregon's Wild Harvest Garlic that some people may take issue with. The garlic, for example, is imported from another country. It claims to be organic, although it's unclear which organic certification organization has certified the supplement.
One positive or negative is that the garlic supplement is not odorless. Some people claim odorless garlic supplements miss half of the benefits of garlic. Many reviewers also claim that they didn't get a garlic taste from the supplement regardless – after all, the garlic is packaged into capsules and absorbed in the stomach and not your mouth.
Sundown Naturals Odorless Garlic
Sundown Naturals Odorless Garlic Extract
Sundown Naturals offers a simple garlic supplement that contains 75mg of garlic formula in each serving. The company claims their supplement can promote heart and circulatory function.
Each two softgel capsule serving (50 servings / 100 softgels per bottle) contains 75mg of garlic sourced from 0.75mg of a 100:1 fresh garlic extract. There are no other listed active ingredients. The formula is packaged into a gelatin capsule with soybean oil for absorption.
Aged Black Garlic
Aged Black Garlic may have the most distinctive supplement packaging on this list. The manufacturer, Think Remedy, claims their formula can support healthy blood pressure and cholesterol levels.
Each two capsule serving includes 800mg of aged black garlic powder and 1.2mg of S-Allyl-Cysteine. S-Allyl-Cysteine is an antioxidant produced when your body processes the allicin in garlic. By including S-Allyl-Cysteine directly,
What exactly is aged black garlic? What makes it superior to ordinary garlic? Think Remedy claims they choose the best whole garlic bulbs, which then undergo a two-stage fermentation process that releases S-Allyl-Cysteine and black garlic. The black garlic is then crushed and powdered.
Ultimately, it's hard to determine whether or not aged black garlic is superior to ordinary garlic. However, Think Remedy's Aged Black Garlic may be worth a try regardless.
Vita Essentials Garlic
Vita Essentials Garlic offers 5000mg of garlic extract in each softgel serving. There are 120 softgels in each container. Inactive ingredients include soybean oil, gelatin, and glycerin, so this is not a vegan supplement.
One thing we do like about Vita Essentials garlic is the price: each bottle is priced at $12 for 120 softgel capsules (120 servings). Vita Essentials claims their supplement will support cardiovascular health, promote immune efficiency and digestive function, and "support overall health and well-being."
Swanson Odor-Controlled Garlic
Swanson has an "odor-controlled garlic" supplement that claims to offer the best value in the garlic supplement space. The supplement offers 500mg of garlic extract in each one capsule serving (100 capsules / 100 servings per container). Swanson claims each capsule has 10,000 ppm of allicin potential.
Swanson claims their supplement is a "breath-friendly cardiovascular support" formula. It's also available at a reasonable price from Amazon, especially if you buy the two or three-pack versions.
Nutrigold Fermented Whole-Food Black Garlic Gold
Nutrigold's Black Garlic Gold supplement contains 400mg of whole-food black garlic in each one capsule serving (90 capsules / 90 servings per container). The garlic formula is concentrated to contain 0.15% S-allyl- cysteine content. It's all packaged into a veggie capsule with organic rice concentrate, making this a vegan friendly supplement.
To make this supplement, Nutrigold uses whole-food, freeze-dried black garlic that is concentrated using a proprietary, natural enzymatic double fermentation process. Nutrigold claims this process preserves "the full garlic matrix and spectrum of natural phyto-nutrients in garlic" while ensuring the stability of the compounds inside.
Nature's Bounty Odorless Garlic
Nature's Bounty sells a 1000mg odorless garlic supplement packaged into a softgel gelatin capsule with soybean oil for absorption.
Overall, this garlic supplement is similar to other options on this list, providing a 1000mg dose of garlic in each softgel capsule. .there are no other active ingredients: it's a pure and simple garlic supplement.
Kyolic Aged Garlic Extract
Kyolic Aged Garlic Extract makes all of the right claims compared to other garlic supplements on this list, although the dose is slightly lower than other options on this list. Each two capsule serving of Kyolic Aged Garlic Extract contains 600mg of aged garlic extract. Other inactive ingredients include gelatin, whey, and magnesium stearate.
The garlic is organically grown and odorless. Kyolic claims their formula can support and strengthen your cardiovascular system. By aging the garlic, Kyolic claims they have removed the sharp, distinctive taste of garlic found with other garlic supplements.
Solaray Organic Garlic Supplement
Solaray's Organic Garlic Supplement claims to promote good circulation and healthy cholesterol levels using garlic powder sourced from organically-grown garlic.
Each bottle of Solaray's garlic supplement contains 100 vegetable capsules, and each capsule contains 600mg of organic garlic powder. Overall, you get a strong dose of garlic that appears to come from a good, high-quality source.
NOW Odorless Garlic
NOW has a reputation for making a number of cost-effective nutritional supplements. In fact, the company is one of the best-known supplement makers on Amazon.
The main drawback of this supplement is that the dose isn't comparable to the garlic supplements at the top of this list. Each two softgel serving (125 servings / 250 capsules per container) includes 50mg of odorless garlic concentrated extract from whole clove garlic. It's all packaged into a softgel gelatin capsule with beeswax and rice bran oil.
NOW makes a good garlic supplement – but the dosage just isn't comparable to higher-powered supplements on the list.
Pure Encapsulations GarliActive
It may have a funny name, but GarliActive provides a good dose of garlic in a convenient capsule. Each bottle contains 120 capsules (120 servings) with 750mg of garlic extract in each veggie capsule (a 60 capsule option is also available).
The formula is gluten-free, non-GMO, vegan, and vegetarian. Pure Encapsulations, which makes a wide range of popular nutritional supplements, claims their supplement can support cardiovascular health and boost your immune system with no odor. The company has used dehydrated garlic to preserve key compounds while eliminating the characteristic smell of garlic.
Zhou Nutrition Garlic
Zhou Nutrition appears one of the highest dosages of garlic on this list, offering 5000mcg of allicin in each serving. However, that's approximately in line with other garlic supplements, which offer 415mg of garlic extract for around 5000mcg of allicin.
One thing we do like about the Zhou Nutrition supplement, however, is that it doesn't try to do too much. Other Zhou Nutrition supplements will mix trendy ingredients with a mix of other ingredients to try to maximize the effects. With Zhou Nutrition Garlic, you just get a hefty dose of garlic and that's it.
Zhou Nutrition claims the potent allicin content in their supplement will support your immune system and heart health. Each bottle contains 90 capsules of the supplement, and Zhou recommends taking 1 to 3 capsules per day.
Botaniceutics Ginger Garlic Turmeric (GG&T)
Botaniceuticals makes a supplement called Ginger Garlic Turmeric, or GG&T. It's unlike most other garlic supplements on this list: it contains more than just garlic. Each serving also contains ginger and turmeric, two trendy anti-inflammatory compounds prized for their purported health benefits. Botaniceutics claims their formula can "help with inflammation and pain, while also having cardiovascular and cholesterol health attributes".
Overall, Botaniceutics GG&T isn't ideal for those who just went a hefty dose of garlic. However, if you want garlic mixed with other potentially beneficial compounds, then a $12 bottle of GG&T from Amazon offers great value.
Our Rankings
Many garlic supplements claim to offer identical benefits: they claim to contain a similar dose of garlic, for example, and claim to support the health of your immune, digestive, and cardiovascular systems.
So how did we separate good garlic supplements from bad ones? What distinguished an average garlic supplement from a great garlic supplement? Here are some of the ranking factors we used as our editorial team compiled the rankings above:
Garlic Dosage: Since you're taking a garlic supplement, we assume you want the highest possible dose of garlic. We emphasized supplements with higher garlic dosages.
Allicin Concentration: Simply having a big dose of garlic isn't enough. We also wanted supplements with strong concentrations of allicin. Allicin is the active ingredient that gives garlic its purported health benefits.
Delivery Method: The garlic supplements above come in the form of a powder. You're probably taking a garlic supplement because you don't want to eat, say, a whole head of garlic every day. It's easy to take garlic in the form of a capsule. The supplements above use either gelatin or veggie capsules.
Other Active Ingredients: Most of the garlic supplements above contain only garlic and nothing else. Some, however, contain other ingredients that could enhance the effects of garlic. They are potent anti-inflammatories or antioxidants, for example. We mostly featured only garlic supplements, however, but we also featured a handful of supplements with other proven ingredients inside.
Other Inactive Ingredients, Fillers, Binders, Etc.: Binding garlic powder together can be a hassle. Some manufacturers use rice flour as a packing agent, for example, while others use magnesium stearate. We emphasized supplements with pure garlic powder and nothing else, although we recognized that certain supplements need inactive ingredients for the formula to stay fresh and loose.
Stated Health Benefits: Supplement makers cannot claim their supplements have health benefits. Most supplement makers follow this requirement, but some "toe the line" as much as possible. They claim to "support" cardiovascular health, for example, or "help maintain" a healthy immune system. We were wary of garlic supplement makers that promised big health benefits.
Manufacturer Reputation: Some of the garlic supplements above are made by reputable companies with a long history of making good-quality supplements. Other garlic supplements are made by newer companies with less transparency.
Based on all of the above factors, our editorial team spent hours compiling the rankings above.
Who Should Take a Garlic Supplement?
Typically, the garlic supplements above advertise three different health benefits: digestive support, immune system support, and better circulatory health.
By taking one of the garlic supplements daily, according to the supplement manufacturers, you can improve your circulation, reduce pain and inflammation, and potentially reduce cholesterol levels.
Garlic has demonstrated some evidence it can provide the health benefits above, which is why some people call garlic a superfood.
Of course, eating a sufficient amount of garlic per day can be challenging. You would have to eat several heads of garlic per day to get the same dose as a single garlic supplement. Even if you like garlic, that's a lot of garlic to consume – and it can leave you with smelly breath.
Because of the challenges of consuming a large amount of garlic, many people choose to take a garlic supplement.
Obviously, as nutritional supplements, these formulas cannot specifically advertise themselves as having health benefits. We'll talk more about the health benefits of garlic below, including whether or not there's any concrete evidence supporting the use of garlic as a health supplement.
Garlic Benefits

People take garlic supplements for a number of different reasons. In certain studies, garlic has been linked to health benefits like improved cardiovascular health, better immune system health, and improved digestive support.
The use of garlic for medicinal benefits is not a new phenomenon: garlic was prescribed by Hippocrates in ancient Greece. There's also evidence garlic was used by doctors in ancient China, Egypt, and Rome, among other regions of the world. The ancient Greeks actually used garlic to enhance athletic performance before the ancient Olympic Games.
Of course, many cultures have also used garlic for its taste. Garlic can boost the flavor of many dishes. Not only is it linked to potential health benefits, but it also tastes great. It's a jack of all trades.
Nutritionally speaking, garlic contains vitamin C, vitamin B6, selenium, manganese, potassium, calcium, and copper, all of which are essential vitamins and minerals required for good health.
Surprisingly, garlic also has some protein content, offering 6.36g of protein in each 100g serving. There are also small amounts of fiber and carbs in garlic. Garlic is also very low in calories, containing about 150 calories in each 100g serving.
Many of the garlic supplements listed above emphasize their allicin content. Allicin is the compound in garlic that gives it the distinctive smell. However, allicin is also responsible for at least some of the beneficial effects of garlic. The active compounds within allicin travel throughout your body, potentially delivering helpful benefits.
When you toss a whole clove of garlic into a stew or dish, the allicin inside that garlic stays locked up. When you crush or cut the clove, however, it releases the allicin content. Some people even chew garlic cloves directly to access the maximum amount of allicin.
What about real health benefits? Are there specific benefits linked to garlic and allicin? Let's take a look at some of the studies.
In this study published in Molecular and Cellular Biochemistry in 2005, researchers found that garlic supplementation could reduce blood pressure and counteract oxidative stress, thereby offering cardioprotection in those with hypertension (high blood pressure). For that study, researchers took a group of twenty patients with hypertension, then told them to take 250mg of garlic every day for two months.
A similar study was published in the Journal of the Royal College of Physicians of London in 1994, when researchers reviewed existing evidence on garlic supplements. Researchers analyzed 16 trials with data from 952 subjects in total. They found that participants taking garlic had 12% better cardiovascular metrics than control groups. Researchers found these benefits were evident after one month of taking garlic and persisted for at least six months. Researchers also found that there was no difference between taking 600 or 900mg of garlic powder supplementation per day.
Meanwhile, this 24 week study analyzed how a garlic supplement compared to the prescription drug Atenolol when taking 600 to 1500mg of garlic per day. Over a 24 week period, garlic supplements proved as effective as Atenolol in bringing participants' blood pressure into a normal range. In other words, participants could have swapped their prescription blood pressure medication for a garlic supplement to enjoy a similar result.
For that study, researchers also mentioned that you would need to take about four cloves of garlic per day to enjoy the same benefits witnessed in that study.
Garlic may also be able to help manage cholesterol levels. In multiple studies, garlic supplements have shown an ability to drop cholesterol 10% to 15% compared to a placebo.
This study published in the Annals of Internal Medicine in 2000, for example, analyzed 13 trials where garlic reduced total cholesterol from baseline "significantly more than placebo", leading researchers to concluded that "garlic is superior to placebo in reducing total cholesterol levels." Researchers did mention that the effect was modest, and that garlic may not be able to replace cholesterol fighting drugs. However, there was still a statistically significant drop.
Similarly, this study published in Nutrition Reviews in 2013 found that garlic supplementation led to an 8% reduction in total cholesterol levels after eight weeks. Researchers arrived at this conclusion after analyzing 39 primary trials on garlic supplements. An 8% drop in cholesterol levels is associated with a 38% reduction in the risk of coronary events at 50 years of age. Researchers were also encouraged that garlic was well-tolerated and had a strong safety profile, making it a potentially valuable alternative to cholesterol-reducing drugs in patients.
Many of the supplements above discuss the immune system boosting effects of garlic supplements. Are these effects backed up by science? This study published in Advances in Therapy in 2001 analyzed how 146 volunteers reacted to an allicin-containing garlic supplement or a placebo over a 12 week period from November to February (cold and flu season). Researchers found that the incidence of colds was reduced by 63% in the group taking a garlic supplement compared to the group taking a placebo. Those taking a garlic supplement who did catch a cold had symptoms for a 70% shorter period than the placebo group.
In other words, garlic appeared to be able to reduce the risk of catching a cold and reduce symptoms of that cold when you did catch it.
A similar study analyzed the effects of a garlic supplement on employees. The study found that people taking 2.5g of a garlic supplement daily decreased their total sick days by more than 60%.
What about brain function? Can garlic supplements really make you smarter? Can they improve cognition or reduce the risk of cognitive decline?
Garlic's cognition boosting effects are thought to come from its high levels of antioxidants. Garlic is loaded with antioxidants. It also stimulates the body's production of antioxidant enzymes.
We also mentioned above that garlic can lower blood pressure and total cholesterol levels. These effects improve blood flow throughout the body – including to the brain. By raising blood flow and antioxidant levels in the brain, garlic supplements may have a significant effect on cognition and overall cognitive ability.
This study published in Gerentology in 2008 analyzed how the antioxidants in garlic may be able to improve cognition. Researchers concluded that the ingestion of garlic led to "significantly lowered plasma and erythrocyte MDA levels and to increased activities of some antioxidant enzymes", indicating that garlic can significantly reduce oxidation throughout the body. Because of these results, researchers concluded that "reduced peroxidation processes due to garlic consumption may play a part in some of the beneficial effects of garlic in elderly subjects."
Garlic may have another surprising effect in elderly patients: garlic could improve bone health. Some research suggests garlic can correct hormonal imbalances that contribute to osteoporosis, which is a common problem particularly for women as they age.
In one trial involving postmenopausal women, participants took a dose equivalent to 2g of fresh garlic per day. This dose boosted estrogen levels and corrected a deficiency associated with bone loss. The results of the study were published in the Journal of Dietary Supplements in 2012.
In a similar study published in 2004, researchers observed a similar effect. Researchers analyzed or the oil extract of garlic could reduce the risk of bone loss, particularly in aging women. This study published in 2010, meanwhile, concluded that garlic supplements could reduce the risk of developing osteoarthritis specifically.
Garlic may be able to cleanse toxins from the body. In fact, this effect may be so powerful that it could even reduce levels of lead in your blood. In this study, workers in a battery manufacturing facility exposed to high levels of lead on a daily basis were asked to take a garlic supplement. Lead blood levels in the blood dropped by 19% after just four weeks of supplementation. Workers also reported decreased frequency and intensity of headaches. What's even more significant is that garlic did a better job of clearing clinical symptoms than D- Penicillamine, a prescription drug given to the control group to reduce lead levels in the blood.
Garlic may even enhance athletic performance. In fact, the ancient Greeks may have given garlic to competitors during the ancient Olympic Games. The Greeks also gave garlic to manual laborers to combat fatigue.
In modern times, researchers have observed similar effects in rats and humans. Rats run faster for long periods of time when they eat garlic, for example, and. human studies show garlic can help lower fatigue levels resulting from strenuous exercise.
In a six week study analyzing the effects of garlic oil on heart disease patients, peak heart rates dropped by 12% and participants improved their capacity for tolerating exercise.
Overall, garlic has been extensively studied over the years. Its effects have been well-documented in multiple peer-reviewed studies published in major scientific journals.
Side Effects of Garlic
Garlic is a common food ingredient. It is well-tolerated in most studies. Few side effects have been reported in any study – especially when taking garlic for a short period of time.
However, some patients may have an allergic reaction to garlic. You should stop taking garlic if you experience redness, swelling, or blistering (when applied to the skin) or easy bruising or bleeding (like nosebleeds and bleeding gums).
When taking raw garlic, common side effects include unpleasant breath or body odor, heartburn or a burning in your mouth or throat, nausea and vomiting, and diarrhea.
Garlic Dosage

Studies above use a wide range of garlic doses. Typically, however, research shows you can experience the benefits of garlic by taking 2g to 5g of fresh, raw garlic per day, or about four cloves of garlic.
That works out to about 400mg to 1200mg of dried garlic powder, 2 to 5mg of garlic oil, 300 to 1000mg of garlic extract, or 2400mg of aged garlic extract (liquid).
Some studies have analyzed the effects of garlic up to 5.5g of day (for anti-cancer benefits). However, multiple studies listed above showed there were minimal differences between taking 600mg and 900mg of garlic per day.
FAQs About Garlic
Q: What is garlic?
A: Garlic is a species of the onion genus called Allium. It's closely related to onions, shallots, leaks, and chives.
Q: Where does garlic come from?
A: Garlic is native to Central Asia and northeastern Iran, although its use spread around the world. The ancient Egyptians and Greeks were both known to use garlic as medicine. Today, 80% of the world's supply of garlic comes from China.
Q: What's in garlic that gives it health benefits?
A: Garlic is a nutrient-rich food that contains vitamins, minerals, fiber, protein, and other valuable nutrients. It also contains a sulphur-rich compound called Allicin that is thought to have antibacterial and anti-fungal properties.
Q: Can garlic prevent cancer?
A: Certain studies have analyzed the anti-cancer benefits of garlic, and some people take garlic to reduce the risk of cancer. More research needs to be done to confirm these benefits.
Q: Do I have to take garlic in a certain way to enjoy health benefits?
A: The allicin in garlic gets released when garlic is crushed or chewed. Some people also take a garlic extract supplement in powder or liquid form. You can also buy garlic oil, which is created by crushing garlic and accessing the extract inside.
Q: Why should I take a garlic supplement instead of raw garlic?
A: Garlic may have powerful health benefits. However, eating a whole head of garlic per day can lead to unpleasant breath and body odor. That's why some people take a garlic supplement instead, enjoying the benefits of garlic without the unpleasant side effects.
Q: Are certain garlic supplements better than others?
A: Some garlic supplements have higher concentrations of allicin than others. The formula is standardized to contain a certain amount of allicin. Since allicin is the compound in garlic that appears to be linked with health benefits, supplements with higher allicin may provide more concentrated benefits.
Q: What kind of benefits are linked to garlic?
A: Certain studies show garlic can improve cardiovascular health, immune system efficiency, digestive health, cognition, bone health, and more. Some studies even suggest that garlic can reduce the risk of cancer.
Final Word
Garlic has been used for thousands of years. Today, garlic supplements are becoming more popular. Some people take garlic supplements to lower cholesterol and improve cardiovascular health. Others take garlic to enjoy the benefits of garlic without the unpleasant breath and body odor. Consider trying one of the garlic supplements listed above today.