Goli Nutrition Apple Cider Vinegar Gummies: Healthy Edible ACV Shots?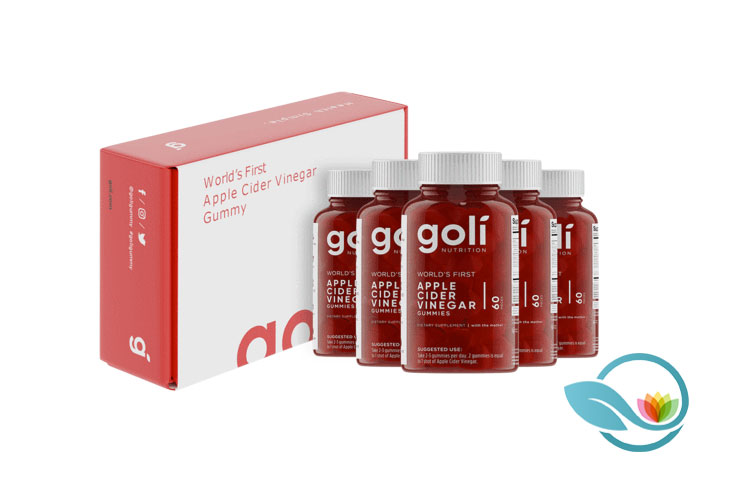 - ad -

Apple cider vinegar is a vinegar derived from fermenting apple juice and adding bacteria to the alcoholic base to create acetic acid. There are supposedly a number of benefits that arise from including ACV in one's health regimen; some of which include cleansing and disinfecting one's system, clearing wounds, lowering blood sugar levels, weight loss, and improving one's heart health among others.
Typically used as either a salad dressing, for marinating purposes or mayonnaise, Goli Nutrition has created a unique delivery system, making their efforts the first of a kind. To be more specific, it is none other than ACV Gummies.
What is Goli Nutrition's Apple Cider Vinegar Gummy?
Goli Nutrition operates with the mission of delivering the traditional benefits of ACV by infusing them within gummies. Made in California, consumers are provided with a serving of gummies that are equivalent to the taste of apples without the vinegar aftertaste.
How are Goli Nutrition's Apple Cider Vinegar Gummies made?
In order to mask the bitter taste of vinegar, the team has established a number of strategic partnerships that have tested natural flavors that sit well with apples.
That is, by combining organic apples, carrots and blackcurrants, the gummies are said to carry a flavor profile that also houses health benefits including essential nutrients such as Vitamins B9 (folic acid), and B12 (cyanocobalamin).
As per the Goli team, each and every product offered supports active lifestyles free from gluten, preservatives, chemicals and artificial ingredients.
Final Verdict
Goli Nutrition's determination in creating an edible apple cider vinegar supplement is quite praiseworthy because of its recognized, unbearable taste – making it tough for consumers to reap its full health benefits. However, by creating it in a gummy form, not only will consumers consider its likes, but its masked taste ensures consistent consumption, ultimately leading to the body's ability to reap in embedded nutrients.
To try Goli Nutrition's ACV Gummy, consumers have the option of purchasing, a one-, three- or five-month supply for $19, $57 and $95 respectively. Visit Goli Nutrition to learn more. https://goli.com/