Best Astaxanthin Supplements of 2019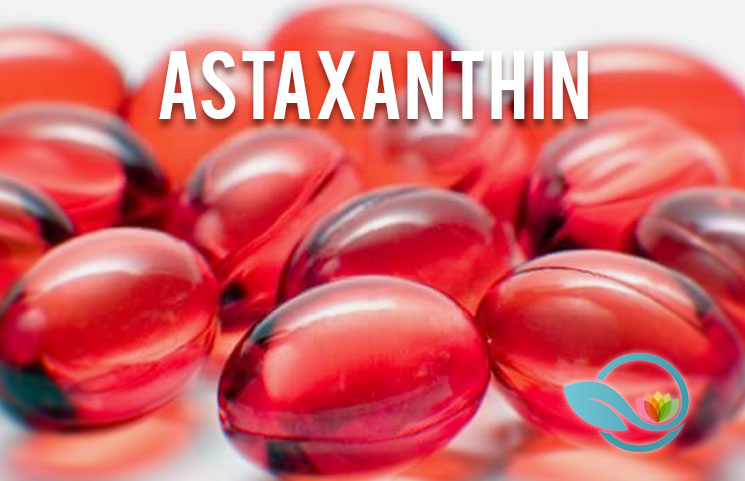 - ad -

Astaxanthin is a trendy antioxidant found in nutrient-rich foods like algae and salmon.
Today, many people take astaxanthin supplements for their purported anti-aging and disease-fighting benefits. Like other antioxidants, astaxanthin neutralizes free radicals in the body, potentially leading to a range of health benefits.
Want to look younger and feel younger? Astaxanthin supplements may be the right choice for you. Keep reading to discover the best astaxanthin supplements of 2019.
Rankings
BioAstin Hawaiian Astaxanthin
BioAstin makes one of the oldest astaxanthin supplements on the market. While other supplements listed here have only started making the supplement in recent years to keep up with trends, BioAstin has been making their supplement much longer.
With an average rating of 4.4 stars out of 5 and over 2900 customer reviews on Amazon, this is also one of the best-rated astaxanthin supplements on the market. Pricing is also reasonable: you'll pay around $18 for a bottle containing 50 servings (50 gel capsules). Each capsule contains 12mg of natural Hawaiian astaxanthin.
BioAstin sources its astaxanthin from microalgae grown in Kona, Hawaii. Just like Viva Naturals, BioAstin maintains outdoor ponds that grow algae naturally when exposed to sunlight. The company then binds the formula together with high oleic safflower oil, gelatin, glycerin, purified water, and natural tocopherols.
BioAstin makes two different Hawaiian astaxanthin supplements, including a 120 capsule (4mg dose per capsule) bottle and a 50 capsule (12mg dose per capsule) bottle. They cost roughly the same. The 12mg option is a bestseller on Amazon and is generally preferred by those wanting to maximize their astaxanthin dose.
Viva Naturals Astaxanthin
Viva Naturals makes an astaxanthin supplement that claims to support joint health, support cellular health, and fight the signs of aging. Each softgel (120 softgels per container) includes 4mg of astaxanthin, which is relatively low compared to other supplements on this list. However, a bottle is priced at $15, so you can easily take 3 capsules per day and still get better value than other astaxanthin supplements.
Astaxanthin is the only active ingredient listed. Other inactive ingredients include extra virgin olive oil and a softgel capsule made of gelatin, glycerin, and purified water.
Interestingly, Viva Naturals also claims that its astaxanthin comes from microalgae grown in Arizona. The algae grows in ponds in Arizona, and the microalgae grows when the ponds receive sunlight. Viva Naturals claims the ponds are carefully monitored for purity, then extracted using a process called "supercritical extraction", which involves using carbon dioxide to separate astaxanthin.
Sports Research High Potency Astaxanthin
Sports Research makes its astaxanthin supplement from natural microalgae. They also use cold-pressed organic virgin coconut oil to bind the formula together (astaxanthin is lipid-soluble, which means fatty compounds are effective delivery methods).
Each capsule contains 12mg of astaxanthin, and there are 60 capsules in each bottle. Sports Research claims that 12mg is "triple strength", although it's similar to most of the other doses listed here. However, we do appreciate that there's 12mg in each capsule – so you don't have to take three or four capsules to get that same dose.
The supplement is also priced at a reasonable $25 per bottle. That's a 2 month supply if you're taking one capsule per day.
Jarrow Formulas Astaxanthin
Jarrow Formulas makes unique claims compared to other astaxanthin supplements on this list. While other supplements emphasize anti-aging and disease-prevention, Jarrow Formulas advertises better skin health during sun exposure and improved eye health.
Each one softgel capsule (30 softgels per container) includes 12mg of astaxanthin, which is pretty standard compared to other supplements on our list. The formula is priced at $13 for 30 capsules, although you can get a small discount on the 60 capsule bottle ($24).
Unlike the Viva Naturals and Bioastin's astaxanthin supplements, Jarrow Formulas does not seem to maintain their own ponds or grow their own microalgae. The company claims their formulas are manufactured in a cGMP certified facility, although it's unclear from where the microalgae is sourced.
Nevertheless, Jarrow Formulas has been making solid nutritional supplements since 2000, and they have a long and proven reputation for quality. This is one of the best astaxanthin supplements you can buy today.
Algalife Icelandic Astaxanthin
Algalife sells their Icelandic Astaxanthin online through Amazon and other retailers. The pricing and dosage is similar to competing supplements on this list: you'll pay around $24 for a container with 60 servings (60 gel capsules), with each softgel capsule containing 12mg of astaxanthin. Algalife has used sunflower oil, fish gelatin, glycerin, and water to bind the formula together.
Why Iceland? Algalife claims Iceland "is the perfect location for cultivating the best quality astaxanthin". Algae is sensitive to the environment and can easily be contaminated by airborne pollutants and bacteria. Iceland has clean air and pristine glacier-sourced waters, limiting the risk of contamination. Algalife uses a "proprietary cultivation process" that is closed and removes the risk of contamination even further.
Ultimately, it could all be clever marketing, and it's unclear if Iceland-grown microalgae provides better astaxanthin than other microalgae. However, Algalife's Icelandic Astaxanthin supplement remains one of the top options in terms of dosage, value, and quality.
Fettle Botanical Astaxanthin
Fettle Botanical makes an astaxanthin supplement that claims to support healthy immune system activity, work as a powerful antioxidant, improve memory, maintain cardiovascular health, and boost the health of your eyes, joint, and skin.
This is also one of the best-value astaxanthin supplements on this list, coming in cheaper than virtually any other option. You'll pay $19 for a container with 120 softgels (120 servings), with each softgel containing 10mg of natural astaxanthin. The formula is bound together with gelatin, glycerol, purified water, and soybean oil.
Fettle Botanical doesn't disclose where its microalgae is sourced or grown. However, the supplement itself is made in the United States in a cGMP certified facility.
Health Thru Nutrition Natural Astaxanthin
Health Thru Nutrition offers an astaxanthin supplement that uses the proprietary AstaZine formula. Each softgel (30 softgels per container) includes 12mg of astaxanthin to support healthy skin, eye, and immune function. The microalgae source is NAXA verified as natural and organic.
Pricing is similar to many other astaxanthin supplements on this list: you'll pay $12 for a 30 day supply. The formula is bound together with Kosher beef gelatin, extra virgin organic olive oil, vegetable glycerin, sunflower lecithin, purified water, refined sunflower oil, and tocopherols.
Astavita Natural Astaxanthin
Astavita makes two different astaxanthin supplements, including Astavita Natural Astaxanthin and Astavita Sports Natural Astaxanthin. The "Sports" supplement contains zinc, but that's the only difference.
Both Astavita astaxanthin supplements include 12mg of natural astaxanthin per two capsule serving mixed with 20mg of tocotrienol (palm oil extract). The formula is packaged into a vegan gel shell (most other supplements here use animal-sourced gelatin). Extra virgin olive oil has also been added to bind the formula together.
The main drawback of the Astavita astaxanthin supplements is the price. Each 60 capsule (30 serving) container is priced at $35 to $40, making it one of the most expensive supplements on our list. However, if you like the vegan sourcing and use of palm oil extract, then this may be the right choice.
Simply Potent Astaxanthin
Simply Potent makes a popular astaxanthin supplement on Amazon. The made-in-USA supplement provides good value by delivering 10mg of astaxanthin per softgel and 120 softgels per container. Each container is priced at around $21 from Amazon.
Unlike other budget-conscious astaxanthin formulas, Simply Potent has packaged a fatty oil with the formula: the formula includes soybean oil and tocopherols. It's not just a powdered astaxanthin formula shoved into a capsule.
If you're looking for a potent astaxanthin supplement that doesn't break the bank, then Simply Potent's astaxanthin is one of the best-value options available today.
We Like Vitamins Astaxanthin
The bottle looks a little amateurish. However, We Like Vitamins makes one of the best-value astaxanthin supplements available today. Each bottle contains 180 capsules, with each capsule including 10mg of astaxanthin. In terms of dollar-per-astaxanthin, you won't find a better supplement on this list.
The main drawback is that there are no fats to bind the formula together or enhance absorption. We Like Vitamins has simply packaged powdered astaxanthin into a gelatin and rice powder capsule. There are no other listed ingredients. Of course, you can get around this issue by taking a fat yourself – say, by taking the capsule with a meal.
If you want the highest dose of astaxanthin for a competitive price, then it's hard to argue against the We Like Vitamins astaxanthin supplement.
BodSmith Astaxanthin
BodSmith claims their astaxanthin supplement is a maximum strength formula that supports joint, skin, and eye health naturally. It's also very reasonably-priced: each 180 capsule bottle (10mg of astaxanthin per capsule) is priced at $20 on Amazon.
Like other budget astaxanthin formulas, there are no fatty acids or other delivery methods included with the formula. The powder is just packaged into a gelatin capsule with rice powder. That's it. However, if you take the capsule with a meal or a fatty food, absorption may be similar to other supplements. At this price, it's certainly tough to beat.
Doctor's Best Astaxanthin
Doctor's Best Astaxanthin with AstaPure is marketed as an "ultra-potent natural antioxidant" that claims to support healthy blood flow and vessel integrity, boosting heart health and supporting the immune system.
Each one veggie softgel capsule (90 capsules per container) includes 6mg of natural astaxanthin from AstaPure. Other ingredients include extra virgin olive oil to enhance absorption. Unlike many other astaxanthin supplements listed here, Doctor's Best uses a vegetarian softgel capsule instead of a
Nutricost Astaxanthin
Nutricost makes one of the more popular astaxanthin supplements on Amazon. It's priced at $16 for a 60 softgel (60 serving) bottle. Each 1 softgel capsule contains 12mg of astaxanthin. The formula is bound together with safflower oil, gelatin, MCT oil, and other ingredients.
Although the specific algae source isn't disclosed, Nutricost makes its astaxanthin supplement in an FDA-registered facility in the United States.
NOW Astaxanthin
NOW makes a range of popular nutritional supplements, including their astaxanthin supplement. There's just 4mg of astaxanthin in each capsule, making this one of the lower-dosed supplements on this list. However, it's also very affordable, priced at $9 for a bottle with 60 capsules (60 servings).
Unlike with many other supplements on this list, the capsule is made from veggie sources – not animal gelatin. NOW uses extra virgin olive oil as its fat source to enhance absorption. Although it's not the best-value supplement on this list, NOW's astaxanthin supplement is made by a reputable manufacturer and may support various health benefits as advertised.
Dr. Mercola Astaxanthin
Dr. Mercola's Astaxanthin supplement contains 4mg of organic astaxanthin in each capsule, which is a lower dose than most other supplements on this list. however, each capsule also contains 300mg of alpha linoleic acid (ALA) from perilla seed oil. ALA is an omega-3 fatty acid and antioxidant that acts as a carrier for astaxanthin and maximizes supplement absorption. While the dose is technically lower, your body may ultimately absorb a similar dose.
Each bottle (30 servings / 30 capsules) is priced at around $21, making it relatively expensive compared to other astaxanthin supplements on this list. However, some people are willing to pay an added premium for the high dose of ALA.
Nature Made Astaxanthin
Nature Made's astaxanthin supplement offers 4mg of astaxanthin per capsule with no additional ingredients – there's not even a fatty acid or oil to bind it together. Each capsule (60 capsules /60 servings per container) includes 4mg of astaxanthin. You take one softgel daily with a meal for maximum absorption.
The dose isn't as high as most other supplements on this list. The supplement also tends to be more expensive than competing options. However, Nature Made is a reputable company that has made dozens of different nutritional supplements, vitamins, and minerals for years.
Bioganix VisionPro Provinal Omega 7 with Lutein & Astaxanthin
This supplement is different from every other astaxanthin supplement on our list: it's not advertised as an astaxanthin supplement specifically. Instead, it's an omega 7 supplement for eye health with lutein and astaxanthin added.
It's more expensive than your typical astaxanthin supplement, priced at around $52 for 60 servings (60 capsules). However, if you're using astaxanthin for eye health and want to maximize the benefits, then Bioganix's supplement may be the right choice for you.
Each softgel capsule contains 2mg of astaxanthin, 25mg of lutein, and an omega 7 fatty acid blend sourced from anchovy. It's all packaged into a gelatin capsule.
Bioganix claims their supplement is ideal for healthy eyes and vision. It can also reduce eye itchiness, improve tear activity and eye moisture, and support other benefits. Bioganix even claims their supplement can prevent eye disease and aging.
Our Rankings
Many astaxanthin supplements make similar promises: they claim to flood your body with antioxidants, boost heart health, improve eye health, and reduce oxidative damage, among other benefits.
At first glance, it may seem like all astaxanthin supplements are the same. However, we took a deep dive into the astaxanthin supplement industry to discover the truth behind the best astaxanthin supplements. With that in mind, here's how we ranked the above supplements:
Astaxanthin Dosage: Astaxanthin dosage varied from lows of 4mg to highs of 12mg in the supplements above. We emphasized a stronger astaxanthin dosage over a weaker dosage. Most studies on astaxanthin involve daily doses between 6mg and 12mg, so we preferred supplements that used a similar dose.
Fatty Acids and Oils: Many astaxanthin supplements come with a high-quality fat or oil. Astaxanthin is fat-soluble, which makes ingredients like olive oil and safflower oil ideal for bioavailability. Some of the budget astaxanthin supplements above contained no fat or oil. We preferred supplements with a fatty acid or oil for binding.
Type of Oil: Generally, olive oil and coconut oil are higher quality (and more expensive) oils to pair with astaxanthin. We ranked products using these oils more highly than those using cheaper oils like soybean oil.
Delivery Method: Many supplements above used an animal-derived gelatin capsule. A small number, however, used vegetable or vegan capsules. Generally, we preferred vegetable or vegan capsules over gelatin.
Astaxanthin Source: It's unclear if some microalgae provides higher-quality astaxanthin than others. However, we appreciated when manufacturers disclosed the source of their microalgae. Viva Naturals grows its microalgae in ponds in Arizona, for example, while BioAstin uses ponds in Kona, Hawaii. Many others use proprietary formulas like AstaZin.
Additional Helpful Ingredients: Some astaxanthin supplements listed above used alpha lipoic acid (ALA) and other powerful ingredients. Others contained just pure astaxanthin.
Label Transparency: Astaxanthin supplement manufacturers tended to be very transparent with their dosages and labels. We encountered few issues with proprietary formulas when comparing astaxanthin supplements. However, not all supplement makers disclosed the source of their astaxanthin.
Price and Value: Astaxanthin supplements vary widely in terms of price. We tried to feature a range of supplements for all budgets while also emphasizing strong value. We avoided over-priced astaxanthin supplements that failed to deliver premium ingredients.
Advertised Benefits: Some supplement manufacturers advertise an extreme range of benefits. They claim their supplements can virtually cure cancer, for example. We preferred supplements with realistic, proven benefits – like support for eye, skin, and immune system health, for example.
Fillers, Binders, and Additives: The fewer additives, the better. We emphasized supplements that contained only active ingredients with no dyes, fillers, binders, or other additives.
Based on all of the above factors, our editorial team spent hours organizing the astaxanthin supplement rankings at the top of this page.
Who Should Take an Astaxanthin Supplement?

Astaxanthin supplements have risen in popularity in recent years due to their high antioxidant content. Antioxidants fight oxidation in the body and neutralize free radicals, potentially reducing your risk of disease, reducing the effects of aging on your skin, and delivering other powerful benefits.
Some people take astaxanthin supplements after working out or engaging in athletic activities, for example. Exercising is generally good for you, but it also oxidizes the body.
Many people take astaxanthin to improve or maintain eye health. Along with lutein, astaxanthin is one of the most popular eye health nutrients you can take.
Others take it to reduce the risk of cardiovascular disease and improve general heart health.
Overall, antioxidants can help your body in a variety of ways. Growing research has shown just how effective antioxidants like astaxanthin can be for reducing the effects of aging, maintaining good health, and supporting various body functions.
But are any of these benefits proven by science? We'll talk more about the science behind astaxanthin supplements below.
Benefits of Astaxanthin

Astaxanthin is considered to be one of the most powerful antioxidants in the natural world. It's a naturally-occurring carotenoid in many types of marine animals and plants – including the microalgae and algae sources used for most of the supplements above.
You may have already seen astaxanthin in nature: it gives many types of seafood (like shrimp) their unique red-pink color. Astaxanthin is the same pigment that causes flamingos and salmon to be colored pink.
Over the years, there have been plenty of studies on astaxanthin showing various benefits. Astaxanthin has been studied for use in medical applications, for example, and there are extensive human studies linking astaxanthin to various benefits. To date, over 500 studies have been performed on astaxanthin.
Multiple studies have indicated that astaxanthin could reduce stress and inflammation while strengthening the immune system, for example.
Similar studies have sought to compare astaxanthin with vitamin C, CoQ10, vitamin E, and other popular antioxidants. These studies have shown that astaxanthin is 6000 times more powerful than vitamin C, 800 times more powerful than CoQ10, and 550 times stronger than vitamin E at providing high doses of antioxidants.
Green tea is prized for its high antioxidant content. However, astaxanthin was found to be at least 500 times stronger than the catechins found in green tea.
Astaxanthin is also prized for its ability to reduce the effects of aging. Astaxanthin, like other antioxidants, can prevent your cells from aging more quickly. This effect has been observed in multiple studies. In addition to reducing the aging of cells, astaxanthin can help participants gain glowing, clear skin.
Another study backed up the findings of this research and showed why astaxanthin works. In this study published in the Journal of Animal Science in 2013, researchers gave animals 20mg of astaxanthin daily for four months. After four months, animals given astaxanthin showed enhanced cellular function in white blood cells and higher glutathione levels.
Scientists also observed that astaxanthin helped repair DNA damage and protein damage in animals. Both of these types of damages are closely linked to the body's aging process.
What about studies in humans? In this study from Japan, researchers gave 30 women between ages 20 and 55 3mg of astaxanthin twice a day: once after breakfast and again after dinner. After eight weeks, researchers found that women using astaxanthin had reduced wrinkles and age spots and improved skin texture. For this reason, astaxanthin is found in many face washes.
Other studies have reinforced the ability of astaxanthin to improve skin elasticity and texture while removing wrinkles. In fact, that study indicated that astaxanthin could be the most powerful anti-aging antioxidant in the world, delivering benefits like improved endurance and energy along with improved skin texture.
To verify the anti-aging effects of astaxanthin even further, researchers in Japan gave a group of 65 females a 6mg or 12mg dose of astaxanthin or a placebo for 16 weeks. After 16 weeks, the group taking astaxanthin had significantly reduced wrinkles and significantly better skin moisture than the placebo group. However, there were no significant changes between the 6mg and 12mg astaxanthin groups. The study was published in the Journal of Biochemical Nutrition in 2017.
This overview study did a good job of summarizing major studies on astaxanthin over the years. After reviewing available data, researchers concluded that astaxanthin had "a range of potential mechanisms" for protecting skin health, including "photoprotective, antioxidant, and anti-inflammatory effects."
Some people take astaxanthin to improve cardiovascular health and reduce the risk of heart disease. Various studies have shown that astaxanthin could reduce multiple risk factors for heart disease – particularly risk factors associated with systemic inflammation in the body.
This study published in Future Cardiology in 2009, for example, suggested astaxanthin could be used as a supplement to reduce the risk of heart disease. To make their case, researchers pointed out multiple studies linking inflammation and heart disease. Then, researchers showed that astaxanthin was a powerful antioxidant and anti-inflammatory that could attack this inflammation.
Astaxanthin has demonstrated similar benefits in animal models. Some studies have compared astaxanthin to other proven heart health supplements like fish oil, indicating that astaxanthin could be as powerful as fish oil for combating heart disease.
A team of researchers reviewed evidence on the cardioprotective effects of astaxanthin and published the results in Marine Drugs in 2011. After analyzing cardiovascular trials on astaxanthin, researchers concluded that "cardiovascular clinical trails are warranted based on the physiochemical and antioxidant properties" of astaxanthin.
Should you take astaxanthin after exercising to reduce oxidative stress on the body? This study published in Frontiers in Nutrition in 2018 reviewed available evidence between astaxanthin, metabolism, performance, and recovery. Based on available evidence, researchers concluded that astaxanthin could improve exercise metabolism, performance, and recovery in humans after 3 to 5 weeks of regular supplementation.
In other words, the next time you want to recover from athletic activity more quickly, you may want to consider adding a regular astaxanthin supplement to your regimen.
Other people take astaxanthin supplements to reduce cognitive decline and improving brain function in older adults. Alzheimer's disease is one of the leading causes of death among older adults. Antioxidant supplements like astaxanthin may slow the rate of cognitive decline or even improve cognitive performance among those with dementia.
This study on rats, for example, showed that astaxanthin enhanced the expression of specific genes in the brain that have neuroprotective effects, suggesting that astaxanthin could protect the brain from further cognitive decline. That study was led by Chinese researchers and published in Food Function in 2014.
Other studies have indicated that these cognition enhancing effects may extent to healthy adults as well. In a separate study, researchers gave healthy older adults 12mg of astaxanthin per day for 12 weeks. Researchers found that participants had higher cognitive function than a control group.
One study found that astaxanthin could not only improve cognition: it could also improve symptoms of depression and fatigue. This study published in EC Nutrition in 2019 found that there were "significant improvements" in an astaxanthin group compared to a placebo in terms of mood, fatigue, and depression. Researchers separated 28 healthy subjects into two groups and analyzed the results over an eight week period.
Not all studies on astaxanthin have been positive, however. This study published in The American Journal of Clinical Nutrition in 2015, for example, found that astaxanthin had no effect on arterial stiffness, oxidative stress, or inflammation during a randomized controlled trial.
In this study, researchers gave 61 patients either 12mg of astaxanthin or a placebo every day for one year. After one year, there "were no significant between-group differences" in the astaxanthin group and placebo group in any measure.
Ultimately, astaxanthin is a proven and powerful antioxidant. Many of its health effects stem from its ability to neutralize free radicals, fight inflammation, and reduce oxidation throughout the body. Some studies have even indicated that astaxanthin is one of the world's most powerful naturally-occurring antioxidants.
Side Effects of Astaxanthin

In all of the studies above, astaxanthin was well-tolerated by virtually all participants. Few side effects have been reported because of astaxanthin supplementation in normal doses.
Most studies above use a dose between 4mg and 12mg per day for anywhere from 4 weeks to one year. However, certain studies used doses as high as 40mg of astaxanthin per day with no reported side effects.
Astaxanthin also reportedly interacts safely with other carotenoids, vitamins, minerals, and supplements.
However, research on astaxanthin is limited overall. There are few studies analyzing the effects of astaxanthin on women who are breastfeeding or pregnant, for example.
There are also limited studies showing how astaxanthin can affect certain medications.
For these reasons, it's best to talk to a doctor before taking astaxanthin if you have a health condition, are taking prescription drugs, or are nursing or pregnant.
Recommended Dosage of Astaxanthin

The studies above tend to find astaxanthin effective at doses between 6mg and 12mg.
One of the studies above found there was no difference between people taking 6mg of astaxanthin and 12mg of astaxanthin (although both dosages had significant differences compared to a placebo).
Other studies have suggested there may be a difference in higher doses of astaxanthin. Those who want to maximize cognitive and skin health benefits, for example, may benefit from a higher dose. However, research comparing different doses of astaxanthin is limited overall.
There is limited research involving doses beyond 12mg of astaxanthin per day. However, certain studies have used doses as high as 40mg with no reported side effects.
FAQs About Astaxanthin
Q: What is astaxanthin?
A: Astaxanthin is a keto-carotenoid that belongs to a larger class of chemical compounds known as terpenes. It's also a lipid-soluble pigment that has a natural red-orange color due to its extended chain of conjugated double bonds at the center of the compound. As mentioned above, astaxanthin is the compound that gives shrimp and flamingos their distinct red-pink color. Today, astaxanthin is prized for its health benefits. Studies have shown it can significantly reduce oxidation, inflammation, and cell aging, among other benefits.
Q: Why do people take astaxanthin?
A: Some people take astaxanthin because they believe it boosts cardiovascular health. Others take astaxanthin to protect cognitive ability, reduce oxidative stress after exercise, or for other health benefits. As mentioned in the studies above, astaxanthin has been linked to dozens of benefits.
Q: Is astaxanthin safe?
A: When taken at the recommended doses in the supplements above, astaxanthin seems safe to use. Few – if any – side effects have ever been reported after taking astaxanthin. On the contrary, astaxanthin seems to be able to reduce risk factors for cardiovascular disease, dementia, and other diseases and illnesses. Cardiovascular disease and dementia are two of the five leading causes of death.
Q: Is astaxanthin better than CoQ10 supplements and other antioxidants?
A: Some people take vitamin C for its high antioxidant content. Others take CoQ10 supplements. Astaxanthin has outperformed both of these popular antioxidants in most studies. One study suggested it was 6000 times more potent than vitamin C, for example, and 800 times more powerful than CoQ10.
Q: Can I get astaxanthin from food? Which foods are best for astaxanthin?
A: Astaxanthin is a naturally-occurring compound found in certain foods. Salmon, shrimp, krill, and other seafood has high levels of astaxanthin, for example. Generally, any seafood that is red or orange will have significant levels of astaxanthin.
Q: Do I have to take an astaxanthin supplement? Or can I eat enough salmon and other seafood?
A: A single 4mg astaxanthin supplement capsule has approximately the same amount of astaxanthin as a six ounce salmon steak. It's certainly possible to get an equivalent dose of astaxanthin from certain foods, although supplements are more convenient and have better value.
Q: Can I reduce the effects of aging with astaxanthin? Why does my skin cream have astaxanthin?
A: Certain anti-aging skin creams have high levels of astaxanthin inside. We linked multiple studies above indicating a connection between anti-aging and astaxanthin. Studies have shown astaxanthin supplements and skin creams can reduce wrinkles, improve skin clearness and brightness, and reduce other effects of aging.
Q: Does astaxanthin have proven health benefits in humans?
A: There have been over 500 studies on astaxanthin to date. However, there have been few large-scale studies confirming specific health benefits in humans. One study linked above showed no difference in cardiovascular biomarkers between an astaxanthin group and a placebo group, for example. The European Food Safety Authority and U.S. Food and Drug Administration both classify astaxanthin as a supplement. However, the European Food Safety Authority requested more scientific research on astaxanthin in 2018 to verify various health claims.
Final Word
Astaxanthin appears to be one of the world's most powerful antioxidants. In various studies, astaxanthin has been shown to reduce the effects of aging, improve cognition, boost heart health, and provide other valuable benefits. However, more large-scale studies are needed to confirm these benefits.
Based on our analysis, the astaxanthin supplements at the top of the list are some of the best astaxanthin supplements available today from Amazon and other major retailers.