Best Beet Supplements of 2019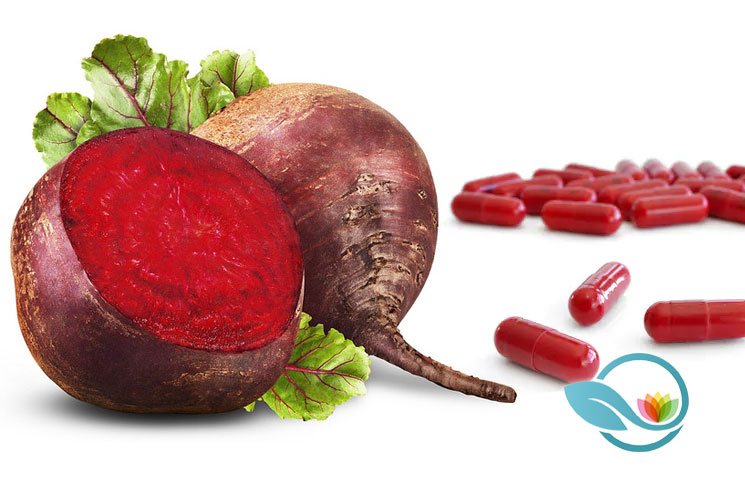 - ad -

Beets are one of the hottest new superfoods. Although beets are as old as time, they're suddenly prized for their antioxidants and anti-inflammatories.
Beets can even boost athletic performance, widening blood vessels and improving your endurance.
That's why a growing number of people with all different health goals are taking beet juice and beetroot supplements.
Some people take beets to reduce blood pressure. Others take it before or during a workout. Some people take beets to improve cognition. Others take it to lose weight, supply a high daily dose of nutrients, or to support general health and wellness.
Whether taking beet as a pre-workout or superfood beverage, it may have powerful effects. Today, we're highlighting the best beet supplements you can buy for maximum beetroot efficacy.
Rankings
HumanN BeetElite
BeetElite is one of the internet's bestselling beet supplements. The manufacturer claims this is the supplement used by professional athletes and sports teams. It boosts performance while striking a good balance between purity and usability.
Each serving of BeetElite contains the equivalent of six whole beets. That many beets should increase nitric oxide production, improving your education, energy, and stamina by widening your blood vessels and enhancing oxygen delivery throughout the body.
Some people like the black cherry and stevia leaf extract flavor, while others prefer beet supplements flavored like beets. Beets, however, have a naturally astringent (and many would say unpleasant) taste. The black cherry flavor makes it easy to mix BeetElite with water, a shake, or the beverage of your choice.
BeetElite isn't the cheapest supplement on this list. A container with 20 servings (2 tsp per serving) is priced at around $35 on Amazon. The higher price is also a bit unusual considering that BeetElite doesn't claim to use organic beets (although they are non-GMO).
KOS Organic Beet Root Powder
KOS makes a popular organic beet root powder supplement available from Amazon for a very reasonable price. Each container with 90 servings (90 x 4g scoops) is priced at around $17. That's a slightly smaller serving than other beet supplements on this list, which typically use 6g, although that's still good value.
KOS claims their formula can help dilate arteries to lower blood pressure. It can also increase energy yield from oxygen, boosting athletic performance. Plus, the beets are USDA Organic Certified. We also appreciate that organic beet root powder is the only listed ingredient. There are no other binders, fillers, or other additives.
If you're looking for a good-value beet supplement that doesn't compromise on cheaper, inorganic ingredients, then it's tough to compete with the KOS Organic Beet Root Powder supplement. It's one of the best beet supplements on the market today.
Havasu Nutrition Beet Root Powder+
Havasu Nutrition makes one of the bestselling beet supplements on Amazon. Each container of Beet Root Powder+ contains 28 servings for around $26, putting it in the mid-range compared to other beet supplements. However, each serving contains far more than just beets.
You get 6g of organic beet root powder in each 9g scoop (28 scoops per container). There's also a "Peak O2 Mushroom Blend" (2g) that claims to enhance nitric oxide production even further with a blend of different mushrooms.
Overall, Havasu Nutrition claims their supplement is a "total life enhancer" that can boost heart and brain health. It's also one of Amazon's best-rated beet supplements, carrying an average rating of 4.6 stars out of 5.
NatureVibe Botanicals Organic Beetroot Powder
NatureVibe Botanicals is one of the best-value beet supplements on this list. Each one pound package contains 113 servings, and you get two packages (2 pounds) for $22 from Amazon.
There's also just one listed ingredient: organic beet powder sourced from India. With 4g of beet powder in each serving, it's tough to find a formula that offers similar value to the NatureVibe Botanicals Organic Beetroot Powder supplement.
VivaDeo Superfoods PureBeets
Want a beet supplement that just gives you the maximum possible serving of beets at a reasonable rate? The VivaDeo Superfoods PureBeets supplement may be the right choice for you. It contains just one active ingredient: organic beetroot powder. You get 78 servings (2 scoops per serving) in each container at a price of around $29 on Amazon. Food-grade silica is used as a preservative in a low concentration.
Each serving includes 6g of organic beetroot powder, similar to most other supplements on this list but at a lower price. The beets are organically grown in India. However, there's no specific certification (like USDA Organic certification) attached.
Advertised benefits of the formula are similar to other beet supplements. The formula claims to naturally boost your energy, support healthy blood pressure, promote natural detoxification, and enhance stamina and performance, among other benefits.
MicroIngredients Superfoods Organic Beet Juice Powder
MicroIngredients Superfoods makes a popular Organic Beet Juice Powder that consists of USDA Organic, vegan, non-GMO beet powder.
MicroIngredients claims their formula is superior to a typical beet powder because it's 100% water-soluble and ground more finely. This gives the powder a bright rose red color while maximizing the body's absorption.
We also love that there's just one listed ingredient: organic beet root powder from beet juice. There are no other listed ingredients. Plus, each bottle contains 130 servings (1 x 3.5g scoop per serving) for $27, making it one of the better-value formulas on our list.
Ora Organic Renewable Energy
Ora Organic's Renewable Energy is one of the most popular natural preworkout supplements sold on Amazon. It doesn't advertise itself primarily as a beetroot supplement. However, beetroot, caffeine, and pomegranate are the three main ingredients.
Like HumanN's BeetElite, Renewable Energy isn't cheap. You'll pay $35 for each 20 serving bottle. However, all ingredients are made in California and USDA Organic. It's also non-GMO and vegan.
Want to take a preworkout without flooding your body with chemicals? Ora Organic's Renewable Energy may be the right choice. It claims to give you a jitter-free boost using natural ingredients. There's 90mg of caffeine in each serving, which is less than a typical preworkout (about the same amount as one cup of coffee). You also get a blend of tapioca, coconut water, green coffee bean extract, matcha, pomegranate, beet root juice powder, spinach, ashwagandha, ginseng, maca root, and many other ingredients.
If you're looking for a pure beetroot juice extract supplement, then Ora Organic's Renewable Energy isn't the right choice. If you're looking for a blend of many different USDA Organic plant and fruit extracts with powerful purported benefits, however, then this is one of the best natural preworkouts on the market.
Nutra Champs Beet Heat
Nutra Champs describes their Beet Heat supplement as a "beet root circulation superfood" blend. Priced at $26 for a container with 30 servings (30 x 8g scoops), the supplement is one of Amazon's bestselling beet formulas.
As with other beet supplements in this price range, each serving contains more than just beets. You get 7.5g of beet root powder in each serving, for example, along with 150mg of green tea extract leaf and 100mg of grape seed extract. The two added ingredients may enhance the effects of beet root even further, although the 7.5g dose of beet powder in each scoop is impressive nonetheless.
As with the beet supplement at the top of our list, Nutra Champs gives the formula a natural black cherry flavor and sweetens it with stevia, potentially making it more palatable than some of the natural beet-flavored formulas on this list.
Necessity Nutrition Organic Beet VO2 Fuel
Necessity Nutrition's Organic Beet VO2 Fuel claims to increase energy levels, improve heart health, and provide "hyper endurance". It's marketed more as a preworkout formula and nitric oxide booster than as a general health supplement. By taking it before a workout, you can widen blood vessels and improve athletic performance.
This supplement also contains far more than just beet extract. Each 10.91g serving (2 scoops) includes 8g of beet root powder. The remaining ingredients like B vitamins, BCAAs, and other aminos. None of the BCAAs are found in a high dose like what you find in other preworkout or post-workout BCAA formulas. However, they may still enhance the effectiveness of the beet root powder.
Each container (31 servings per container) is priced at $24, making it a good-value formula compared to other preworkout blends on this list (remember each serving is 11g, higher than other options on this list). The formula is flavored with cherry berry flavor and stevia extract.
Lakewood Organic Pure Beet Juice
Who says you have to get beets from a powder? Lakewood Organic's Pure Beet Juice is one of the bestselling beet juices you can buy online today. You won't get the same highly-concentrated dose of beets in each serving, and it's more expensive, but some people prefer taking beets as a juice.
You can buy a package of six 32 ounce bottles from Amazon for around $54. The juice is USDA Organic and non-GMO. There are also just two listed ingredients, including organic beetroot juice and organic lemon juice (2%), with the beet juice coming from fresh pressed beets – not concentrated powders.
With the equivalent of three pounds of fresh beets in each bottle, Lakewood Organic's Pure Beet Juice supplement is a popular and effective way to boost beet intake.
Starwest Botanicals Beetroot Powder
Starwest Botanicals Beet Root Powder is a USDA Organic Certified beet powder sourced from China. You get one pound of powder in a resealable polyfoil bag at a price of around $17. There's just one listed ingredient: organic beet powder.
Although some are wary of buying foods from China, Starwest Botanicals is one of the better-known names in the supplement space today. The company sources many of its formulas from China, but it also conducts thorough and independent tests on all ingredients. The fact that the formula is USDA Organic Certified is also important.
BulkSupplements Pure Beet Root Powder
BulkSupplements.com has made a name for selling bulk, powdered versions of various supplements. The company sells a pure beet root powder that functions similarly to other supplements on this list. You get a strong dose of beet powder at a good value.
Each $12 package contains 71 servings (3.5g per serving), consisting entirely of 3.5g of red beetroot powder. BulkSupplements claims the formula is lab tested for verification and guaranteed purity and that it can improve athletic endurance, promote cardiovascular health, and act as a natural anti-inflammatory.
This supplement may also be the best choice for those who want a huge bag of beet powder: you can buy the BulkSupplements beet powder in servings as high as 5kg.
BPI Sports Green Tea + Beetroot + Fiber + MCTs
BPI Sports makes a popular supplement that contains a blend of green tea, beetroot, fiber, and MCT oils. The supplement promises to fight free radicals, support heart health, and boost energy in various ways.
Each one scoop serving (11g per scoop, 30 servings per container), includes 5g of fiber, 3g of MCTs, 500mg of green tea leaf extract, and 500mg of organic beetroot powder. That's about 1/6 the dose found in other beet supplements on this list, although that's a hefty dose of fiber and MCTs overall.
The price is also very reasonable: you'll pay $21 for a supplement with 30 servings. You can buy the formula in berry splash or tangerine ice flavors.
ThinCare Premium Miracle Beets
Premium Miracle Beets is a beet root powder concentrate that claims to support natural energy and stamina while boosting circulation and endurance.
Each serving of the formula includes 4.2g of a proprietary formula containing beet root powder, grape seed extract, blueberry fruit powder, cranberry fruit powder, sour cherry fruit powder, and other fruit powders. ThinCare does not disclose the specific amount of beet root powder in each serving, although it's the first listed ingredient in the proprietary formula.
KaraMD UltraBeets
KaraMD UltraBeets describes itself as a "doctor formulated beets superfood powder" that uses natural, non-GMO, vegan ingredients. It's priced at $27 for a container with 30 servings (30 x 4g scoops).
KaraMD claims their formula can dilate and relax blood vessels to lower blood pressure, improve circulation and heart health, and boost energy and endurance.
In addition to containing beetroot powder, the formula contains hibiscus powder, apple juice powder, stevia extract, and maltodextrin. All ingredients are packaged into a proprietary "Heart Health Blend", with 3.9g of that blend in each serving. KaraMD does not claim their formula is organic.
Zhou Nutrition N.O. Pro
All of the beet supplements so far have been in powder or liquid form. Zhou Nutrition's N.O. Pro formula, however, is the first in capsule form. As you might expect, you don't get the same dose as other beet supplements. However, some will find a capsule easier to take.
Each four veggie capsule serving (30 servings / 120 capsules per container) includes just 160mg of beet root extract, which is about 5% of the beet dose compared to other supplements on this list. However, you also get 1200mg of L-Arginine, 1200mg of AAKG, and 610mg of citrulline malate, all of which might raise nitric oxide levels in a similar way.
If you're looking for a supplement that uses BCAAs first and beet root second, then Zhou Nutrition's N.O. Pro supplement may be the right choice for you – especially if you don't like the taste of beets and appreciate a capsule supplement.
Our Rankings
Many beet supplements above make similar promises. They claim to provide you with a high dose of beets, for example, at the highest level of purity using organic ingredients. But no two beet supplements are alike. Here are some of the factors our editorial team used when compiling the rankings above:
Beet Dosage: Most supplements above used a dose of 3.5g to 7g of beet powder per serving. Some larger supplements used doses as high as 9g, while smaller supplements contained doses as low as 160mg. We're assuming you're taking a beet supplement for the beet content, so we put a huge emphasis on the beet dosage.
Delivery Form: Most beet supplements come in the form of a powder or a juice. Some supplements, however, use a capsule or other delivery method.
Additives, Binders, and Fillers: Some beetroot supplements above just contain beet powder. Others, however, contain fillers, binders, or additives. Some additives – like food-grade silica – act as a preservative and prevent clumping or spoilage. Overall, we preferred beet supplements with minimal amounts of additives.
Other Ingredients: Some beet supplements contain additional active ingredients beyond just beets. Some of the preworkout beet supplements, for example, contained caffeine or BCAAs. Others contained additional natural extracts or herbal ingredients. We emphasized beet content overall. However, we also looked at whether or not the supplement used proven doses of other ingredients.
Advertised Benefits: Some beet juice supplements claim to cure every illness and ailment, acting as a cure-all for anything and everything that affects you. Other beet supplements simply claim to support various health goals. We were wary of beet supplements promising dramatic health effects or instant cures.
Flavors and Sweeteners: Some people don't like the taste of beets. That's fine. Other people don't want stevia, added sugar, or unusual flavoring compounds in their drinks. That's okay too. Many beet supplements use a black cherry flavor to mask the taste of beets. Others give you the full beet flavor upfront. We featured a range of supplements to accommodate all tastes.
Purpose of Supplement: Some beet supplements are specifically marketed as preworkouts. Others are marketed as natural elixirs, energy boosters, or similar compounds. Some are meant to naturally lower blood pressure. We advertised a range of beet supplements from across the industry.
Based on all of the above factors, our editorial team analyzed dozens of popular beet supplements, then compiled the rankings above.
Who Should Take a Beet Supplement?

Some people take beet supplements as a preworkout formula. Beets purportedly raise nitric oxide levels, widening your blood vessels and enhancing oxygen delivery and nutrient flow throughout the body. When combined with caffeine (a vasoconstrictor), the two can have powerful energy-boosting effects, raising your endurance and stamina throughout a workout.
Other people take beet supplements for the same vasodilation (blood vessel widening) effects – but with different goals. Some people take beets as a natural way to lower blood pressure, for example. Beets may be able to reduce the risk of hypertension, helping to naturally get your blood pressure under control.
Some people even take beets for the purported nootropic-style effects. Beets appear to have some ability to improve cognition. These effects are likely linked to the same vasodilation effects above: by improving blood and oxygen flow to the brain, beets may be able to improve brain performance.
All of these benefits sound good – but do beets have any proven ability for the effects listed above? Or are beets just over-hyped to a ridiculous level? Keep reading to discover the surprising science behind beets.
Benefits of Beets

Beets have been studied extensively over the years for their various health properties. In recent years, however, beets have been increasingly studied for specific health benefits – like their ability to lower blood pressure or improve cognition.
We know that beets are rich in fiber, vitamins, and minerals. Beetroot, which goes by the scientific name beta vulgaris, is a nutritious root vegetable with high levels of fiber, vitamin B9 (folate), iron, manganese, vitamin C, and potassium. It also contains high levels of plant compounds like inorganic nitrate, betanin, and vulgaxanthin.
These ingredients are all what give beetroot its health properties. The ingredients can be found naturally in both raw beetroot and beet juice. Scientists have linked certain health benefits to both raw beetroot and beet juice over the years.
Beets have been found to lower blood pressure and reduce the risk of hypertension. Hypertension, or high blood pressure, is a condition where your blood pressure is abnormally high. This pressure damages your heart and your arteries, significantly increasing your risk of cardiac diseases, stroke, and premature death. Heart disease is the leading killer in virtually every country worldwide.
High blood pressure can cause the hart muscle to thicken, which means it needs greater force when pumping blood. Your arteries then stiffen in response. As your arteries and heart stiffen, it takes your cardiovascular system longer to relax.
Multiple studies have suggested regular intake of beetroot juice can significantly reduce high blood pressure. These studies published on nitric oxide and hypertension in 2014 and 2015, for example, showed that those with high blood pressure could lower their blood pressure by consuming a diet rich in inorganic nitrates – just like the inorganic nitrates found in beets.
Your body converts inorganic nitrate into nitric oxide within the body. Nitric oxide, or NO, is a biological messenger that passes through the arteries and sends signals to muscle cells to relax. When the muscle cells in the arteries relax, blood vessels dilate, lowering your blood pressure.
One study from 2008 showed that drinking beet juice could lower blood pressure significantly. Researchers in that study found that drinking beetroot juice could lower blood pressure by nearly 3, with participants dropping blood pressure to 10mm/Hg in a few hours.
When blood pressure drops that much, it can significantly reduce your risk of cardiovascular disease. Researchers have found dropping blood pressure by that amount equates to a nearly 10% reduction in the number of deaths that occur due to cardiovascular disease.
Researchers have also suggested this effect can be maintained over long periods of time. Beet juice can drop blood pressure over a several hour period, but it can also lower blood pressure long-term. By drinking beet juice regularly, medical researchers suggest you can keep blood pressure low and enjoy the positive benefits associated with lower blood pressure.
The dietary nitrate in beetroot juice appears to offer specific cardiac benefits. This study published in the American Journal of Physiology, for example, found that beetroot juice was rich in dietary nitrate content, and this dietary nitrate can have significant effects on patients suffering from cardiovascular disease.
Researchers found, for example, that the dietary nitrate in beets lowered overstimulation of a patient's sympathetic nervous system, keeping heart rate low and blood pressure in a normal range. Even a patient at risk of serious cardiovascular diseases could take beets to reverse the effects of hypertension.
Up above, we mentioned that some people take beets for brain health. It's true: beets appear to have some ability to improve cognition.
This study from Wake Forest University in 2010, for example, showed that drinking beetroot juice regularly could reverse the progression of dementia. Researchers found that beetroot juice helped improve oxygenation in the brain, slowing down the progression of dementia. By dilating and relaxing blood vessels, beetroot juice was improving oxygen and nutrient flow to the brain, leading to various effects on cognition.
One of the reasons cognition declines over time is because blood flow to the brain lowers with age. The chances of developing dementia decrease as you get older. That study suggests this effect can be reversed with regular beetroot juice consumption.
The cognition-enhancing benefits of beets were also observed in this study – this time on patients without Alzheimer's or dementia. In that study, researchers gave participants either a placebo or a beet juice supplement. Then, they asked participants to complete a cognitive task while researchers measured blood flow to the brain. Researchers found that participants in the beet group not only completed the study faster and more effectively, but they also had better blood flow to the brain while doing so.
Because of the results of this study and others, some people take beet supplements as a nootropic: just like other nootropics improve blood and oxygen flow to the brain for increased performance, beets appear to have this effect as well.
What about athletic performance? Can beets really improve endurance and stamina? Should you take beets as part of a preworkout?
Researchers have found that beets can improve athletic performance. Furthermore, beets improve athletic performance beyond just dilating blood vessels and improving blood flow: beets have a dramatic effect on multiple aspects of athletic performance.
Studies have shown that higher levels of plasma nitrate (i.e. higher levels of nitrate in your blood) can improve exercise tolerance, particularly after long hours of endurance training. Beets, as we established above, contain significant levels of nitrates. The nitrates in beets reduce oxygen use when your body engages in physical activity, increasing your stamina and endurance.
One of the best examples of this effect was observed in this study published in Acta Physiologica in 2007. Researchers showed that athletes taking beet juice performed significantly better than they did when not taking beet juice.
Specifically, athletes that took beet juice improved athletic performance by 2.8% during bicycle trials. Athletes shaved 11 seconds off their 4km bicycle time and 45 seconds off their 16.1km time.
The nitrates in beets can also reduce erectile dysfunction. Erectile dysfunction is caused by an inability of your body to direct blood flow to specific parts of your body. In many cases, those with high blood pressure or other cardiovascular issues also have issues with erectile dysfunction. When your body fails to produce enough nitric oxide on its own, it can cause problems with sexual function.
This study published in Anti-Aging Therapeutics in 2014 reviewed available evidence on nitrates and sexual dysfunction. Researchers found that agents that promote nitric oxide production – such as the inorganic nitrate found in beets – could improve sexual function.
Interestingly, researchers also found that other ingredients used to stimulate nitric oxide production – like L-Arginine – do not improve sexual function. Beets may improve sexual function along a different pathway, raising nitric oxide levels while also improving sexual performance in other ways.
It's no secret that beets can improve sexual function in men. That's why many male enhancement pills and sexual supplements contain beetroot extract and other ingredients that claim to raise nitric oxide levels in the body.
All of the information above focuses on the nitrate content in beets. But beets have other compounds that may be beneficial.
Beets are rich in fiber, for example, which plays a crucial role in digestion. Fiber prevents constipation, helping your digestive system stay regular. Higher fiber content is also associated with a lower risk of cardiovascular disease and better overall health, which is why many people take a fiber supplement – especially those with digestive issues.
Other beneficial compounds in beets include antioxidants, minerals, and vitamins A, B, and C, among others. These compounds can prevent cell damage, reverse the effects of aging, and have other beneficial effects on the body.
Overall, beets can genuinely be considered a superfood – particularly for those with heart disease, high blood pressure, or similar conditions. Beets are naturally rich in vitamins, minerals, antioxidants, and fiber – but so are a lot of vegetables. What really makes beet a superfood is its nitrate content. The nitrates in beets widen blood vessels and improve oxygen and blood flow throughout the body, leading to a number of powerful health benefits.
Side Effects of Beets

Beets, beetroot extract, and beet juice are typically well-tolerated by participants in all of the studies listed above. However, certain individuals may experience various side effects related to beets – particularly when consuming an excessive number of beets.
Oxalates are found in certain vegetables, for example, including beets. Oxalates, when consumed in high levels, harden in your body and form kidney stones.
Beetroot also contains FODMAPS, which are short-chain carbohydrates that feed bacteria in the gut. That sounds like a good thing, but it can cause issues for those with irritable bowel syndrome.
People with hemochromatosis, or naturally high levels of iron in the body, should also avoid consuming an excessive amount of beetroot, because beets are rich in iron.
One of the most noticeable side effects of beets, however, is that it can turn your urine and feces and pink or red color. Your body excretes the chemical compound that gives beets this color. Not all people who take beets will witness this effect, however. Research has shown only about 10 to 14% of the population is affected.
Overall, beets are very well-tolerated when taken in normal dosages and serving sizes.
Recommended Dosage of Beets

When taking a beetroot supplement, it's best to follow the recommended dosages listed on the packaging. This serving size should give you an adequate dose of nitrate.
If customizing your dosage of beetroot, you should focus on the nitrate content of the beet. Aim for a target of 0.1 to 0.22mmol/kg, or about 500mg of nitrate for an average person weighing 150 to 170 pounds.
For athletic performance, the studies above typically gave participants 70 to 140mL of juice per day, taken a few hours before exercise. Other studies used 200g of baked beetroot taken 75 minutes before exercise.
FAQs About Beets
Q: Why do people take beet supplements?
A: Many people take beet supplements as a preworkout to boost athletic performance. Many people also take beets to reduce blood pressure, reduce the risk of hypertension, and improve overall cardiovascular health. Some just take beetroot for general health and wellness. Others like the taste of beets.
Q: Do beets have lots of carbs?
A: Beets and pure beetroot juice and have carbs due to the presence of sugar. Each eight fluid ounce cup of beetroot juice, for example, contains 23g of carbohydrates, with 20g of carbohydrates coming from the naturally-occurring sugar. Pure beet extract, meanwhile, essentially has no carbs. That's why many of the beet supplements above contain sweeteners like stevia or flavors like black cherry.
Q: When should I take a beet supplement as a preworkout?
A: Some preworkout supplements are designed to be taken 15 to 30 minutes before a workout. Beets however, work in a different way than a conventional preworkout. Studies suggest you should take beet supplements about 60 to 120 minutes before a workout. Of course, if you're taking a preworkout supplement with caffeine and other ingredients, then you might want to take it a little closer to your workout.
Q: Can beets lower blood pressure?
A: Multiple studies have shown that beets can lower blood pressure, improve cardiovascular health, and reduce the risk of hypertension, among other benefits. Researchers found that these effects are noticeable within a few hours of taking beet juice, but they have also noticed the effects long-term as well. The effects were significant: in the study linked above, participants dropped blood pressure by 20% to 30% within hours of taking beet juice.
Q: Should I take pure beet powder?
A: Some of the supplements above are just pure beet powder with no additives or other ingredients. Other supplements contain additional flavors, sweeteners, vitamins, or nutrients. Some people don't like the taste of pure beet powder. Others prefer it. We recommend trying several different supplements to determine which option is right for you.
Q: How many cooked beets do I have to eat to get an equivalent dose to the average supplement?
A: Do you really need to take a beet supplement? Or can you get an equivalent dose from cooked beets? Studies suggest that you need a significant service of beets to get the standard effective dose of nitrate used in most studies above. You'll need to eat 12 ounces of cooked beats, or about 344g of beats, to get 8 mmol or nitrate.
Q: How much beet juice should I drink?
A: Studies on beet juice have involved doses ranging from as little as 70mL to as much as 500 mL. Generally, you'll want to take at least 150mL of beet juice to enjoy the blood vessel-dilating benefits. There have been few studies showing that beet juice is more effective when taken in large doses (over 500mL).
Q: Is beet juice safe to drink?
A: Beet juice is generally safe to drink when consuming a normal amount of juice. Some people notice red or pink urine after consuming large amounts of beet juice. 10 to 14% of the population will get red or pink feces from beet juice. Generally, this is the only side effect, and beet juice is well-tolerated.
Q: Is it safe to take beets and caffeine together?
A: Beets and caffeine may seem to have contradictory effects. Beets dilate your blood vessels while caffeine constricts them. Is it safe to take them together – like what you see in many preworkouts above? Studies suggest that beets and caffeine interact in a negative way, canceling out the effects of each other. Others claim they get the best of both worlds when taking beets and caffeine at the same time, enjoying increased blood flow along with increased mental and physical energy. Ultimately, research on this area is limited.
Q: Is beet a nootropic?
A: Several major studies on beets have focused on the cognitive effects of beets, including its ability to reduce the risk of dementia or improve general cognition. Beets seem to work in a similar way to certain other nootropics, improving blood, nutrient, and oxygen flow to the brain. For this reason, beet can genuinely be considered a nootropic, and some people have started taking beet supplements to boost cognition.
Final Word
Beets can be considered a superfood. The nutrient-rich root vegetable dilates blood vessels with its high levels of inorganic nitrate, improving blood, nutrient, and oxygen flow throughout the body. This appears to lead to various physical and mental benefits – which is why a growing number of people are taking beets to improve physical and mental performance.