New Ancient Nutrition Plant Protein+ Line Launches as Organic Superfood Supplements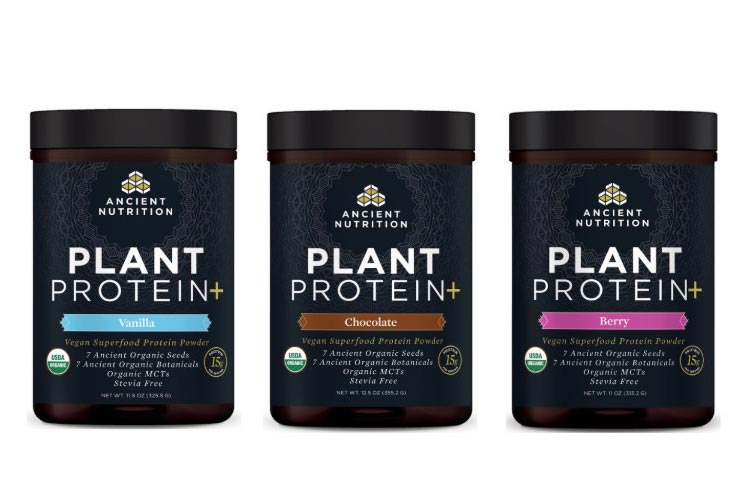 - ad -

On Tuesday, June 2, 2020, Ancient Nutrition – devoted to improving health and wellness through ancient nutritional practices – recently announced the launch of Plant Protein+.
Speaking regarding this new milestone is the Co-Founder of Ancient Nutrition and Founder of DrAxe.com, Dr. Josh Axe. Specifically, he expressed nothing but excitement and pride in creating new experiences that could enhance one's wellness, not to forget how inclusive Plant Protein+ is. In particular, he said:
"We're incredibly proud of our newest line, Plant Protein+, specially formulated with plant-based eaters, vegans, flexitarians, paleo enthusiasts – and everyone in between – in mind."
In introducing Plant Protein+, the Founder dived right into the approach they took in creating the formula:
"This gatherer's approach to our Plant Protein+ is based on whole nutrients and is our way of bringing these incredible ancient ingredients to the modern world."
On that note, here is what there is to know in regard to the Plant Protein+ line by Dr. Josh Axe:
What is Plant Protein+?
Plant Protein+ is an organic superfood supplement intended to promote healthy body composition and fat metabolism, sexual function, increase muscle recovery and reduce stress-induced food cravings. Most of all, it has been tailored to satisfy consumers of varying dietary restrictions. So, it is not only dairy-free, but also, stevia-, soy-, and grain-free.
What ingredients are in Plant Protein+?
Plant Protein+ includes seven organic seeds such as pumpkin, flax, chia, hemp, sunflower, sacha inchi and watermelon seeds. In addition, a wide range of botanicals, and MCTs were infused to provide a complete nutritional profile. Lastly, this formula combines a group of ancient adaptogens – cordyceps, Rhodiola, reishi, holy basil, ginseng, schisandra, ashwagandha and avocado – meant to increase one's energy, and balance out the effects of stress both physically and psychologically. To add sweetness to this supplement, luo han guo or monk fruit was used.
More About Plant Protein+'s Nutritional facts
Each scoop/serving size has 100 calories, which is broken down into the following:
Total fat (2.5g)
Total carbohydrates (4g)
Protein (15g)
Dietary fiber (2g)
Iron (9.8mg), Calcium (37mg), Potassium (80mg)
How should I take Plant Protein+?
To make the most out of Plant Protein+, consumers are proposed to add one scoop to pre- or post-workout smoothies, to recipes or simply in nut-based milks.
How much does Plant Protein+ cost?
Offered in chocolate, vanilla, and berry flavors, the current going price for 12 servings of Plant Protein+ is $39.99. For a limited time, a free shaker bottle will also be provided. To add to this list, the supplement has been backed by a 60-day money-back guarantee. So, if the protein powder does not bring satisfaction, customer service can be contacted in the following ways:
Email: [email protected]
Wholesale team: [email protected]
Order and product support: (855) 803-1275
Where can I buy Plant Protein+?
Plant Protein+ can be directly purchased off of Ancient Nutrition's official website or through Amazon. To learn more about Ancient Nutrition's Plant Protein+, click here.