New Elysium Health Matter Formula Launches with B Vitamins and Omega 3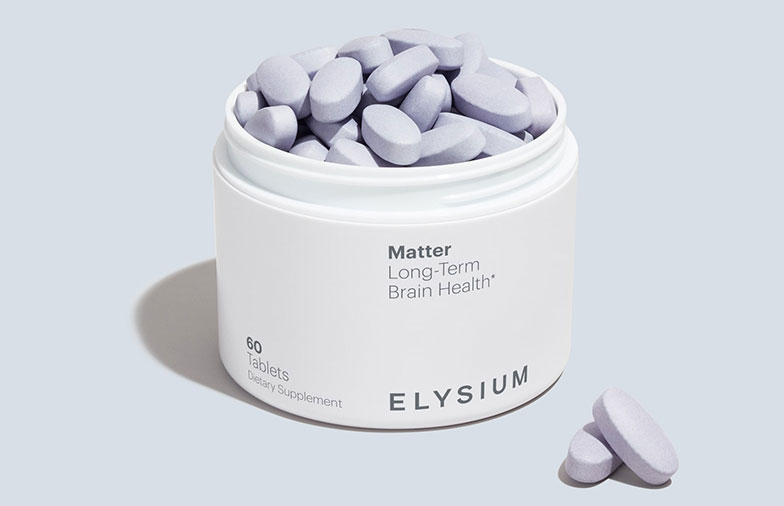 - ad -

Elysium Health is a New York-based company comprised of a growing team of scientists, innovators, and creators. As the company website explains, it is "focused on exploring compelling scientific advancements that have the potential to benefit everyone."
According to a recent news release on PRNewswire, Elysium Health announced in June 2020 that it had launched a new supplement called MATTER. The formula is a "long-term brain health supplement developed in partnership with the University of Oxford."
The University of Oxford conducted a research study. The study's team was led by Dr. A David Smith, Ph.D., a professor emeritus of pharmacology at Oxford.
The study is titled Homocysteine-Lowering by B Vitamins Slows the Rate of Accelerated Brain Atrophy in Mild Cognitive Impairment: A Randomized Controlled Trial and is from 2010. The study assessed "whether supplementation with B vitamins that lower levels of plasma total homocysteine can slow the rate of brain atrophy in subjects with mild cognitive impairment in a randomized controlled trial."
The small study featured a total of 168 participants (85 in an active treatment group, and 93 who received a placebo) who completed an MRI section of the trial. The conclusion of the study suggests that "an accelerated rate of brain atrophy in elderly with mild cognitive impairment can be slowed by treatment with homocysteine-lowering B vitamins." Of course, as mentioned before, this is a small study, and more research may be needed to conclude whether such vitamins may help with brain atrophy. The press release explains Matter's formula is the result of the study's findings, which,
"Demonstrated that supplementation with a specific B-vitamin complex together with a good omega-3 fatty acid status slows grey matter atrophy in regions of the brain that are important for learning and memory by up to 86%."
Elysium Health has now partnered with the University of Oxford, and includes a,
"License to use the B-vitamin complex for dietary supplement and medical food applications to support long-term brain health and normal cognitive function, slow grey matter atrophy in regions that are important for learning and memory, and help to regulate normal homocysteine metabolism."
As for the product's availability, the press release explains that the product's release is limited. During the first month of the initial limited release, it will be available for purchase to "existing Basis subscribers are customers of select partner brands."
In a separate news report on the product by NutraIngredients-USA, the company's CEO, Eric Marcotulli, stated that Matter is the company's third product, and the products represent a common strategy of launching products that are supported by science conducted by avowed category experts.