ClearUP: Introducing The Bioelectronic Allergy Sinus Pain Relief Solution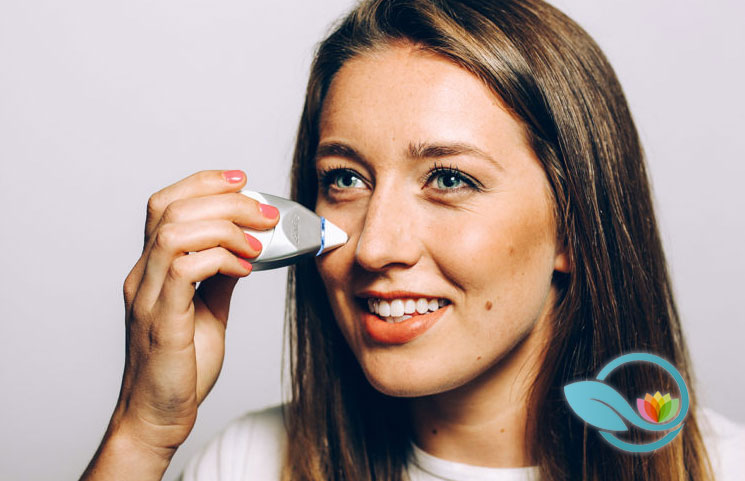 ClearUP is a device that reduces sinus pain with the use of microcurrent waveform technology. While the product isn't presently available for purchase, consumers can contribute to the Indiegogo campaign.
What is ClearUP?
Allergies and sinus issues go hand in hand, especially during times of the year when pollen is high. Every person has to go through the process of finding medications that work for them, since there are many options available. However, there's no way to tell how long an allergy medicine will take to work, and the pressure in sinuses can be unbearable at times. Rather than sustaining this pressure for hours on end, the creators behind ClearUP created a non-chemical remedy that is easy to take anywhere for relief.
By using ClearUP, the user can have relief from the sinus pain sustained when allergies are acting up. The process involves microcurrent waveforms, which are low-current electrical stimulations. According to the Indiegogo campaign, this type of stimulation is capable of reducing pain, offering natural relief that doesn't require any kind of medication.
To use the device, the consumer will hold down the power button until ClearUP is on. Then, glide ClearUP along the cheek, nose, and brow bone, maintaining contact with the skin. If the device emanates subtle vibrations, the user needs to keep it in place, as this is the sign that a treatment point has been reached. Each time the device vibrates, this pause should be repeated. After about two and a half minutes, the user should switch to the opposite side of their face for treatment.
The administration of this treatment takes five minutes, and the effects last for six hours total. Between sessions, the user can recharge the battery for later use, or to bring it along while away from home. Every device will come with a one-year warranty.
How ClearUP Works
So far, the ClearUP device is the first bioelectronic device that can alleviate sinus pain, and it could be the only brought to market lately. The device utilizes the natural bioelectricity in the body, stimulating the sinuses with one one-thousandth of the power of TENS therapy. The microcurrent wave form then stimulates the sinus nerve fibers externally to clear up congestion.
Getting Involved with ClearUP
Right now, ClearUP has already surpassed their goal of $25,000 for their campaign, reaching $121,727 at the time of writing with over 1,000 backers. However, there are still packages available to claim, allowing consumers to get ClearUP at a reduced price when it officially launches.
At full price, once launched, ClearUP is expected to be priced at $149 per unit. Choose from the following contributions:
Super Early Bird pricing – $109 (80 spots available)
Early Bird pricing – $119 (62 spots available)
Buy 1 Give 1 Early Bird – $179 (10 spots available)
2-Pack Early Bird – $193 (13 spots available)
3-Pack Pre-Order – $249
The number of spots left for each of these rewards was based on the information provided on the Indiegogo website at 12:30pm MST on August 7th. Since the campaign is still open for 8 more days, this availability could change.
ClearUP Summary
ClearUP could potentially help millions of people that suffer from congestion and sinus pain when their allergies flare up. The device isn't available for direct orders yet, but the adults-only device has already reached the creators' intended funding goal.
Consumers cannot use ClearUP if they are pregnant, have a pacemaker, or have a metal device implanted in their body. The creators warn that this product could potentially create a mild skin irritation and should not replace doctor-recommended treatments for allergies.
Halefresh Pure Citric Acid: Premium Food-Grade Benefits and Uses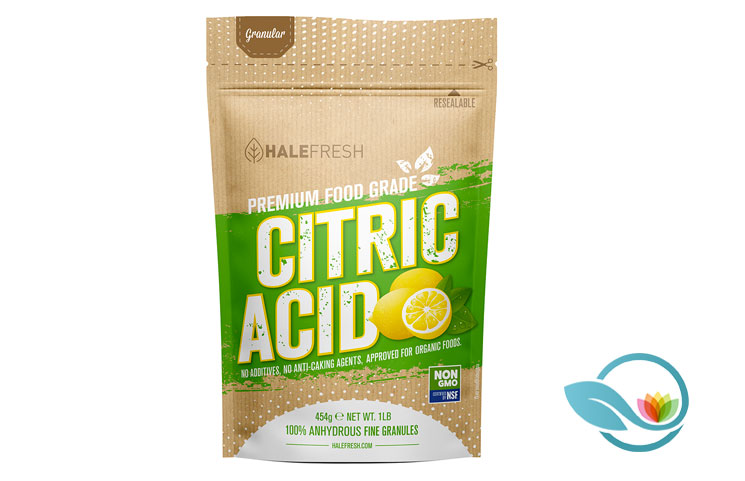 The Halefresh premium pure citric acid is ideal for water softening, bath bombs, rust removal, toilet cleaning and toilet bombs. The product is 100% pure with no additives—either filters or anti-caking agents. Importantly, it is Kosher approved for use in organic foods such as candy making, cheese making, wine making, and others. It comes with a tough, multi-layered, attractive, and re-sealable pouch, which keeps its contents dry and safe.
Pure Citric Acid Applications
Water Softening and Laundry
Citric acid is a weak organic acid, which gives it great water-softening qualities. It can break down the mineral compounds found in hard water such as calcium and magnesium. Besides its water-softening qualities, citric acid can make suitable homemade laundry detergent.
De-scaling
When mixed with water, citric acid makes a cheaper de-scaling solution for your coffee maker. The strength is simply the same as that of the bottled Keurig's solution. Mix two cups of water with a tablespoon of citric acid (recommended but your results could be different). If the dishes turn cloudy, simply add another tablespoon to the prewash and they will be sparkling clean.
Household Cleaning
Citric acid is an effective ingredient in most all-natural kitchen and bathroom cleaners. The organic acid properties can break hard water stains, clean kitchen, and pantry messes. It also functions as a deodorizer, owing to its pleasant citrusy fragrance. Use citric acid to clean the mineral deposits on your shower door, kitchen and bathroom sinks, and toilets. Used as toilet bombs, citric acid is equally great for removing crud.
Bath Bombs
With pure citric acid, you can easily make your bath bombs—those fizzy, effervescent soap or salts. Remember, citric acid is safe to use in your bathtub. When it reacts with water and other ingredients of the bomb such as fragrances and baking soda, it causes that fizzy effect.
Overall, the made-in-USA citric acid offers high quality and value, making it ideal for use as a food additive.
Silo: Vacuum-Sealing Fresh Food Storage Container System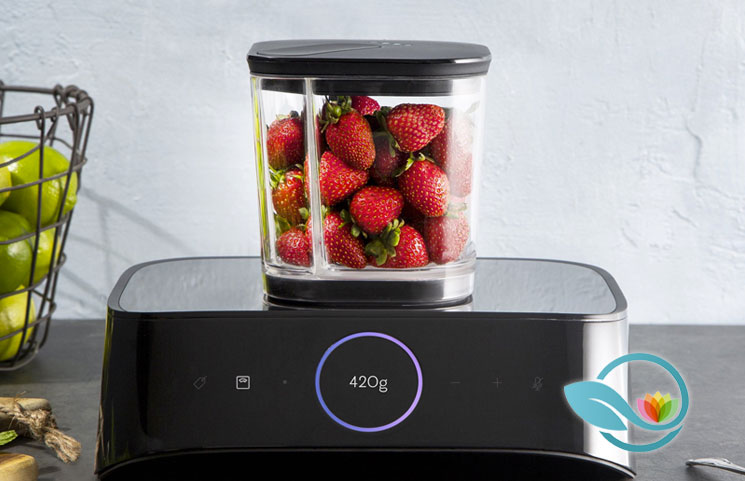 Silo is the new way to take care of your food. It is an incredibly simple vacuum-sealing container system that keeps food fresher for longer. Silo uses a vacuum technology combined with voice enabled interface – Alexa is built-in. This ensures that your groceries and leftovers last 2-5 times longer. The easy connectivity allows access to knowing what you have, how long it is good for, and what you need to replace. It truly gives you full control over your kitchen and food. One of Silo's main goals is to reduce food waste as nearly 50% of our produce ends up in the trash.
Food often goes bad before we are even able to enjoy it. Silo's innovative technology offers a solution to this everyday problem without requiring too much effort or thought. The technology slows down food spoilage caused by oxidation and bacteria. When there is more food left in the fridge, there is less food that ends up in the landfill. With one touch, the vacuum removes all of the air in the container and creates a seal that is only broken when the valve is opened. It keeps food fresh much longer than basic plastic containers.
As for the expiration date, let Silo be your kitchen's personal assistant. With Alexa built-in, it can update you on the freshness of your food. The Silo app includes inventory and consumption tracking. It even provides storage suggestions. When food is stored in Silo's containers, it is automatically weighed and tagged. That way you can know how much food you have and how long it is good for. This provides the convenience of being able to check on what you have in your kitchen from the grocery store.
More than that, Silo seals and stores liquids and small particle grains without clogging. It is made of the highest quality BPA-free plastic containers. Silo is both dishwasher and microwave safe. There are limited spots available for Silo's next batch. You can pre-order at www.heysilo.com. Stay updated by signing up for email updates or follow Silo on social media on Facebook and Instagram.
HomeBiotic: Probiotic Spray to Protect Home from Mold, Mildew and Odor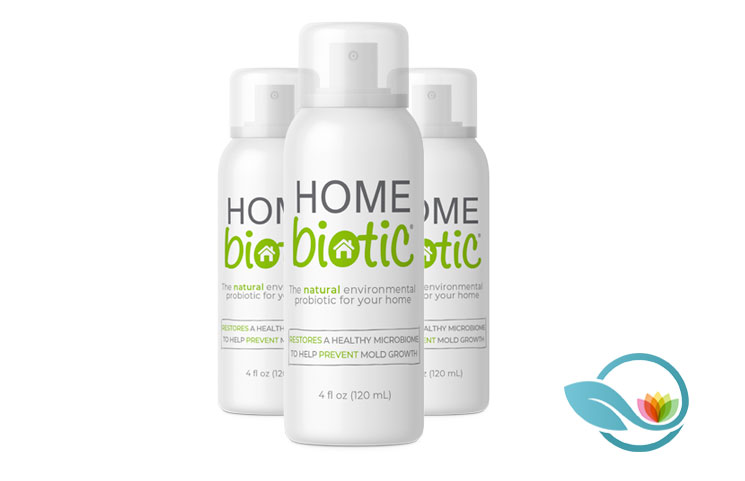 Home Biotic is a probiotic solution that protects your home from mold and removes musty odors. It restores healthy bacteria, which naturally helps prevent the growth of mold and mildew, and helps eliminate musty odors, popularly known as "basement smell."
Thousands of customers are happily using the product. Besides, the manufacturers themselves have been using it for years. Importantly, HomeBiotic was successfully tested by the toughest mold prevention test available. Overall, HomeBiotic users have a secret weapon against mold, mildew, and musty odors. Nothing hinders you from getting the same defense for your home.
Benefits of Using HomeBiotic
The live probiotic spray for your home offers the following benefits:
It restores the balance of healthy bacteria to your home
It helps prevent the growth of mold and mildew
It eliminates the cause of musty odors
It reduces the use of chemical products and air fresheners
Feature Highlights
Laboratory proven: HomeBiotic passed through independent laboratory test that qualified it to inhibit mold growth. During laboratory testing, samples treated with HomeBiotic had 90% less mold growth than untreated samples.
Mold growth prevention: This product blocks mold growth before it becomes a problem. HomeBiotic introduces essential bacteria to your home environment, which helps block mold growth before it causes a problem.
Healthy home defense: Importantly, HomeBiotic creates a healthy immune system defense for your home. Each spray adds millions of healthy bacteria, which form a living defense to protect against mold, mildew, and musty odors.
Simple and easy to use: Just point and spray as required. Simply spray a light mist onto any areas that might grow mold or have musty odor. Apply daily for seven days and repeat weekly or as needed.
Overall, HomeBiotic is healthy, eco-friendly, and safe for your home, family, and pets. The product is made with healthy soil bacteria and is 100% safe. It has no chemicals whatsoever.