AscendFlex: Ascend Nutritionals' Joint Mobility and Pain Relief Support?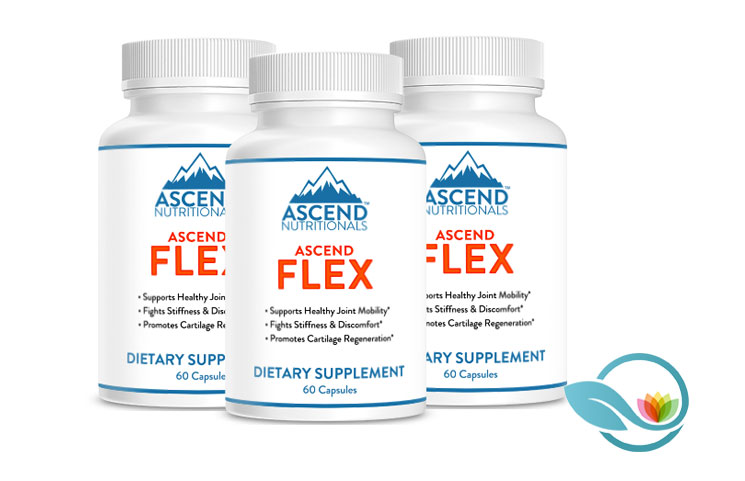 Ascend Nutritionals is a company based out of Orlando, FL that boasts "taking your health to the next level". The mission of the company is to improve consumers' health on a cellular level. They produce supplements to compliment healthy diet and exercise. However, even with healthy nutrition, it is difficult to avoid products that contain antibiotics, pesticides, additives, GMOs, and hormones at an affordable cost. Similarly, it is hard to find supplements that aren't produced using synthetic ingredients or fillers. Many over-the-counter options are also produced in outsourced facilities that don't have strict guidelines.
The company prides itself on pure and all-natural supplements based on five guiding principles including; being made in America in an FDA approved facility, passing third-party testing, using natural ingredients backed by science, offering exceptional customer service, and 60-day, full money-back guarantee. Their product line includes a Blood Sugar Stabilizer, Turmeric Curcumin with BioPerine, Probiotic 40, and Ascend Flex. Ascend Flex is a joint support supplement that support healthy joint mobility, fights stiffness and discomfort, and promotes cartilage regeneration.
The ingredients used are turmeric root, glucosamine sulfate, turmeric 95%, ginger extract, chondroitin sulfate, boswellia extract, MSM, BioPerine, quercetin, methionine, and bromelain. The recommended dose of the supplement is one capsule twice a day. It should be taken 20-30 minutes before a meal with an 8oz. glass of water. It is important, however, to consult with your healthcare professional to ensure that it is a good dose and option for you. Most customers order three bottles to start. Each bottle contains 60 capsules and would therefore last an approximate one month's time. It is wise to have additional bottles on hand to ensure that there are no gaps in your use.
The company has many repeat customers and so they also offer a six-bottle package which allows customers to benefit from reduced pricing. Sold individually, each bottle is currently priced at $69. If customers purchase 3 bottles at once, the price per bottle is $59. For the best value, 6 bottles are sold at $49 each. Ascend Nutritionals also offers an auto-refill option as life gets busy and it is sometimes to stay on top of everything. If customers sign-up for this auto-refill option, they receive a 20% discount. The company is confident in what it has to offer and stands by their 60-day money-back guarantee. A full refund would be applied, and all shipping and handling costs are covered.
Reviewers give the product a five-star rating and claim that it gave them relief from their feet, legs and back. They continue to use and highly recommend the product. If you would like additional information of the company and their products, please visit ascendnutritionals.com. They offer shipping updates and can be contacted via their contact page, email, or by phone during regular business hours. All shipping is completed within one business day and is fulfilled out of their FDA registered facility in Utah. They are worth a try if you are looking for something to help relieve pain and support joint health.
NuCulture: Alternascript's Probiotic Supplement with Fast-Acting Effects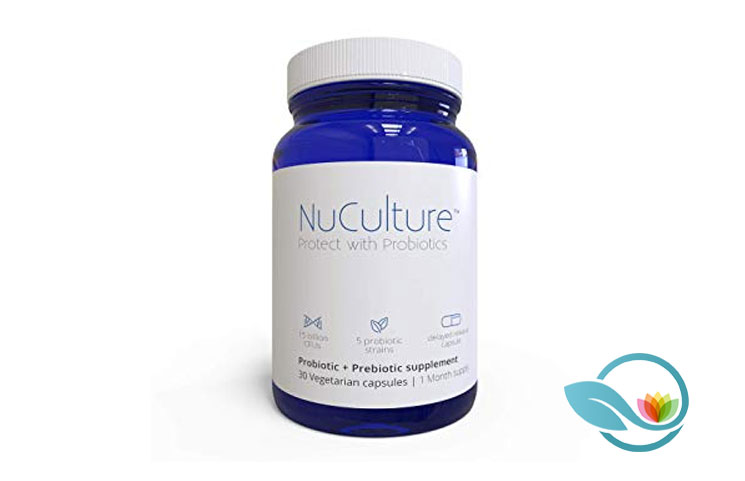 NuCulture is the supplement that provides the user with probiotic support, but only takes a few hours to be processed through the digestive system. Presently, the product can be purchased from Amazon, available with free two-day shipping for Prime members.
What is NuCulture?
The digestive system goes through a lot of stress on a regular basis. Even if someone is eating an exclusively healthy diet, there are bacteria that can build up in the intestines and cause digestive upset and even illness. Probiotic supplements have been becoming more popular lately, though NuCulture has found a way to set itself apart.
According to the website, NuCulture can:
Improve the digestive process
Increase immunity
Realistically, these are features that every probiotic supplement has boasted. However, the fast absorption of the formula gives it a certain edge over other products.
How It Works
Part of the reason that the NuCulture supplement is so effective is due to the fact that it contains five patented probiotics. All of these probiotics are grown under the supervision of GMP certified quality control.
The shelf-stable ingredients include:
PreforPro Prebiotic, which eliminates the most toxic and damaging bacteria in the gut
NCFM Probiotics, which strengthen the digestive system and immunity, while balancing the digestion of dairy
Lpc-37, to improve digestion and increase immunity
DE111 Probiotic, which protects the formula in the harsh environment of the digestive system
BI-04 & BI-07 Probiotics, which help to increase the performance of the digestive and immune system
Using NuCulture
To get the desired effects of NuCulture, consumers should only need to take one capsule a day. The formula only takes a few hours to take effect, rather than days like other remedies. Furthermore, consumers won't have gas issues as their body digests it.
However, if they are presently taking any medication, they may need to speak with a doctor beforehand.
Purchasing NuCulture
Consumers can purchase NuCulture from Amazon Prime for $47.60, though the total cost will be reduced by 5%, if the user subscribes to receive the product on a regular basis. Consumers are provided with a 30-count bottle.
NuCulture Review Summary
NuCulture is meant for any consumer that wants to balance their gut, regardless of the way that they eat. It doesn't have the same side effects that some probiotic formulas have. The remedy includes multiple patented probiotics in the formula, enhancing the digestive system and increasing immunity.
GLACCE: Luxury Crystal Elixir Water Bottles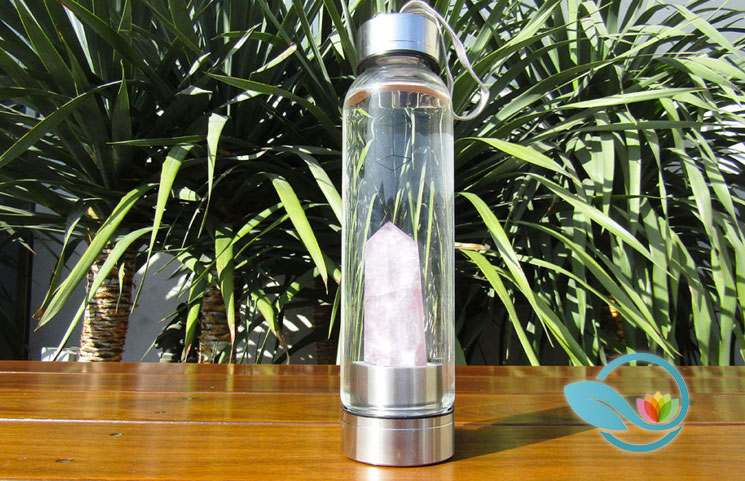 GLACCE is a company that produces a water bottle, using a crystal to develop an elixir. The water bottles can be purchased from the official website, where consumers have their choice of several different crystals.
What is GLACCE?
Crystals have been believed to have certain powers and energies through the years, helping with healing, protection, and other benefits. The creators at GLACCE took notice of these abilities and have developed an interesting concept – crystal elixir water bottles.
These water bottles infuse water with an elixir, based on the crystal used. All this means is that a crystal is added to the water to give it revitalized energy, which isn't something new. Each crystal has different properties, so each water bottle is given different benefits.
The available crystals provide the following benefits:
Clear quartz, for energy, cleansing, and positivity
Rose quartz, for love, presence, forgiveness, and beauty
Smoky quartz, for anxiety relief, power, security, and fighting negativity
Amethyst, for inner peace, creativity, sobriety, and intuition
Black obsidian, for truth, protection, awareness, and connection with the subconscious
Despite offering substantial benefits, the company is clear that this water bottle is meant "to remind you of that power and to help you see the light shining through even negative situations." They should not be used as a substitute for therapy or medical care.
Purchasing GLACCE
To buy one of the water bottles, consumers can go to the online shop, where they start at $80. Choose from:
Clear quartz ($80)
Smoky quartz ($80)
Amethyst ($84)
Black obsidian ($100)
Consumers can also purchase a clear quartz or rose quartz straw for $68 each.
Contacting the Creators of GLACCE
Even with the information online, consumers may still have questions about this water bottle. If the FAQ section doesn't suffice, then customers can send their inquiries to support@glacce.com.
GLACCE Review Summary
GLACCE offers stylish water bottles, boasting the benefits of crystals. Consumers that want to see exactly how this type of elixir can benefit their life will simply need to choose the properties that they want to take advantage of before placing an order.
EzyTone Detox Patch: Safe Magnetic Patch to Detoxify and Lose Excess Fat?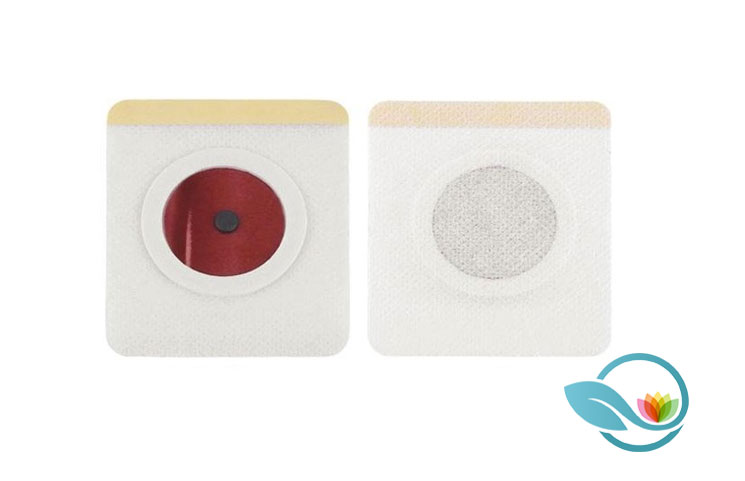 To achieve our weight loss goals, we sometimes need a boost to get started or some help to keep us on track. Equally beneficial, is complimenting balanced diet and exercise with a detox to remove unwanted toxins from the body. EzyTone Detox Patch does all of the above. Offered in an easy to apply and discreet patch that you apply to your skin and wear under clothing. It is a magnetic patch that removes unwanted toxins and fats from the body. Many have tried all kinds of slimming products and been unsuccessful. This is because slimming won't be effective if you only focus on the outside of your body. In order to lose weight, you need to address the inside of the body with a detox.
EzyTone Detox Patch speeds up lipid metabolism and cleanses the body. You place it on your navel, and it infuses active herbs directly into your skin which maximizes inch loss and weight management. It helps to reduce bloating, stomach pain, and exhaustion by removing impurities from the body. It is not only effective but also safe as it is made from all-natural ingredients. You will notice results with just the first week of use. The patches can be purchased in boxes of 10. If you purchase two boxes, one is free and if you purchase four boxes, two boxes are free. If you are not satisfied with the product, refunds are guaranteed for 45 days. The product can be easily purchased online and shipping usually takes between 2-3 weeks.