AscendFlex: Ascend Nutritionals' Joint Mobility and Pain Relief Support?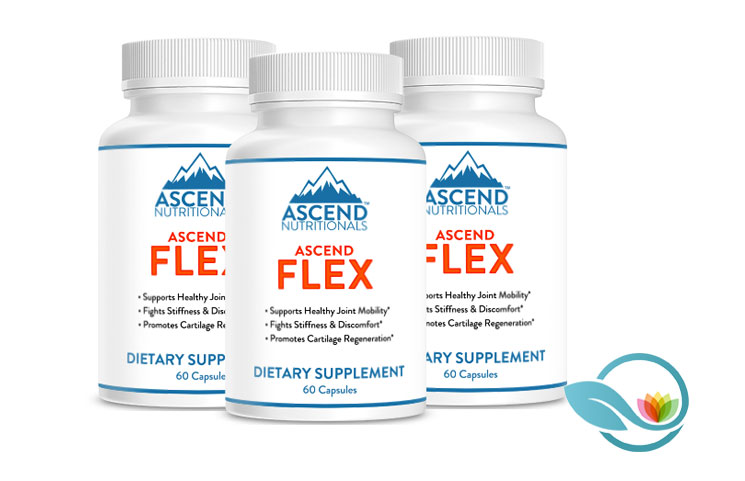 - ad -

Ascend Nutritionals is a company based out of Orlando, FL that boasts "taking your health to the next level". The mission of the company is to improve consumers' health on a cellular level. They produce supplements to compliment healthy diet and exercise. However, even with healthy nutrition, it is difficult to avoid products that contain antibiotics, pesticides, additives, GMOs, and hormones at an affordable cost. Similarly, it is hard to find supplements that aren't produced using synthetic ingredients or fillers. Many over-the-counter options are also produced in outsourced facilities that don't have strict guidelines.
The company prides itself on pure and all-natural supplements based on five guiding principles including; being made in America in an FDA approved facility, passing third-party testing, using natural ingredients backed by science, offering exceptional customer service, and 60-day, full money-back guarantee. Their product line includes a Blood Sugar Stabilizer, Turmeric Curcumin with BioPerine, Probiotic 40, and Ascend Flex. Ascend Flex is a joint support supplement that support healthy joint mobility, fights stiffness and discomfort, and promotes cartilage regeneration.
The ingredients used are turmeric root, glucosamine sulfate, turmeric 95%, ginger extract, chondroitin sulfate, boswellia extract, MSM, BioPerine, quercetin, methionine, and bromelain. The recommended dose of the supplement is one capsule twice a day. It should be taken 20-30 minutes before a meal with an 8oz. glass of water. It is important, however, to consult with your healthcare professional to ensure that it is a good dose and option for you. Most customers order three bottles to start. Each bottle contains 60 capsules and would therefore last an approximate one month's time. It is wise to have additional bottles on hand to ensure that there are no gaps in your use.
The company has many repeat customers and so they also offer a six-bottle package which allows customers to benefit from reduced pricing. Sold individually, each bottle is currently priced at $69. If customers purchase 3 bottles at once, the price per bottle is $59. For the best value, 6 bottles are sold at $49 each. Ascend Nutritionals also offers an auto-refill option as life gets busy and it is sometimes to stay on top of everything. If customers sign-up for this auto-refill option, they receive a 20% discount. The company is confident in what it has to offer and stands by their 60-day money-back guarantee. A full refund would be applied, and all shipping and handling costs are covered.
Reviewers give the product a five-star rating and claim that it gave them relief from their feet, legs and back. They continue to use and highly recommend the product. If you would like additional information of the company and their products, please visit ascendnutritionals.com. They offer shipping updates and can be contacted via their contact page, email, or by phone during regular business hours. All shipping is completed within one business day and is fulfilled out of their FDA registered facility in Utah. They are worth a try if you are looking for something to help relieve pain and support joint health.