WeTheTrillions Ready to Eat Customized Meal and Plant Based Snack Options Program is Here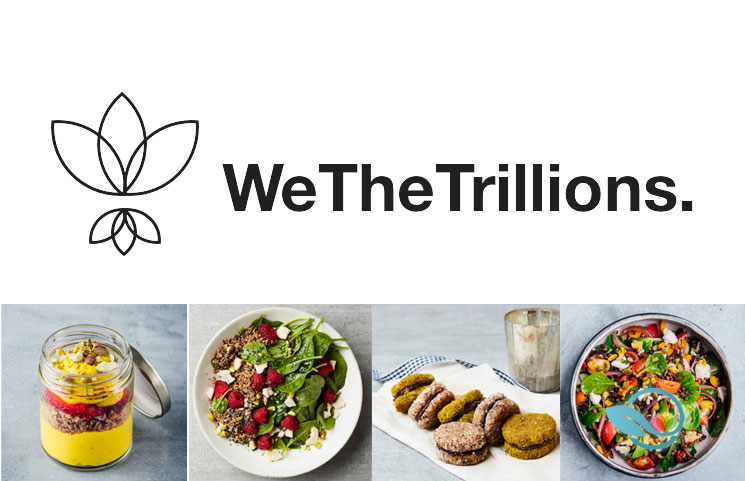 - ad -

There are trillions of microbes in a human gut microbiome and the complex ecosystem impacts overall health.
A company that is looking to have a positive impact on health through the gut microbiome is WeTheTrillions, which is cleverly named after the trillions of bacteria in the human gut. The public benefit corporation looks at nutritious food as part of a healthy lifestyle and a way to implement preventative healthcare into a person's lifestyle.
WeTheTrillions offers customized products that are made with evidence-based research, microbiome science, algorithms, and of course – exquisite food, which is why the meals are not only healthy, but delicious as well. A few of the main health needs that the meals can address include periods, fertility, diabetes, irritable bowel syndrome, and anemia. Statistics show that millions of Americans are not getting preventative healthcare, and while food options alone will not solve the problem, it may be able to help.
Lamiaa Bounahmidi, the Founder and CEO of WeTheTrillions, shared in a Forbes report that WeTheTrillions is an appealing solution for hundreds of doctors across the United states because it closes the gap among those who view it as an immediate intervention to leverage theory and practice for preventative healthcare. It may also be able to "help save trillions of dollars" accruing form healthcare bills and to effectively staunch chronic disease, which is the leading public health crisis of the 21st century.
WeTheTrillions features a step-by-step process that enables users to receive meal options that are specific to them and their preventative healthcare needs. The first step requires that the users take an assessment. The assessment features specific questions that ultimately allow the platform to match science and data to one's specific health needs. The outcome of the assessment is based on clinical outcomes, peer-reviewed research, microbiome science, and soil data.
Once a list of recipes is generated, the second step occurs and it involves the brand cooking and delivering delicious and customized meals that can build the user's long-term health. The platform indicates that it is comprised of "foodies" so it is "talking organic, fine-dining quality plant-based meals." The meals are organic, plant-based, and balanced, and specifically created to help address gut health and the various health issues that people grapple with in relation to their gut. Not only is a plant-based diet potentially beneficial for the individual, but it has a positive impact on the planet as well. WeTheTrillions explains why it ascribes to a plant-based diet.
The third step involves the platform keeping track of users' results to adjust their plan to their lifestyle. Users are encouraged to text the platform at any time to let it now how they feel and how the meals can continue to be made to help the user reach their peak health.
Not only is WeTheTrillions focused on helping those who join the platform, but it goes a step further by recognizing and helping to address the food desert problem. The company is seeking to establish machines in rural and urban food deserts that provide residents with affordable options, through subsidization from the Nutrition Assistance Program and other government assistance programs, according to Forbes.
Ultimately, WeTheTrillions offers delicious, healthful, and quality plant-based meals. Users can browse through the many meal options that the platform offers, and the health benefits associated with those meals. Those who are interested in learning more about the plant-based meal service and its delicious, customized, and gut microbiome-boosting meals can do so by visiting the platform's website.