Why Is Intermittent Fasting The Number One Trending Diet in 2019?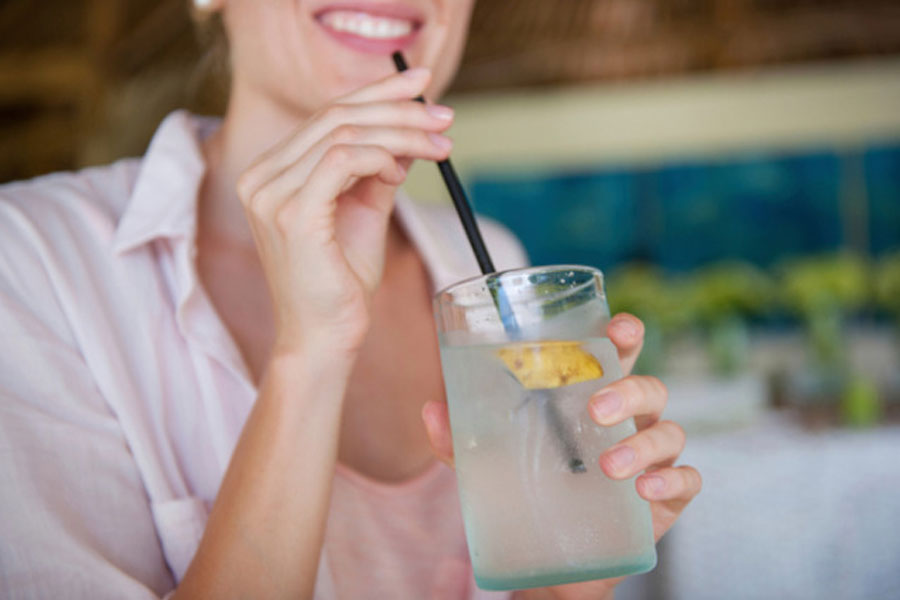 - ad -

Famous Silicon Valley people like Jennifer Aniston and Twitter's CEO Jack Dorsey are more and more talking about the wonders of intermittent fasting. Perhaps the fact that stars discuss it has made the term number one in Google searches for dieting, as data from Google Trends suggests. Let's review how the intermittent fasting diet ousted Dr. Sebi diet, Noom diet, 1200 calories diet, Keto diet, Golo diet, Dubrow diet, Sirtfood diet, No carbs no sugar diet and the Endomorph diet who were all in the top 10.
How Intermittent Fasting Works?
As the National Institute of Health says, by following the intermittent fasting method, meals are consumed within a specific time period during the day, while the rest of the time is reserved for fasting.
There is the 16:8 intermittent fasting in which the meals are consumed in 8 hours, just to not consume anything but water, tea or coffee for the rest of the remaining 16 hours.
There's also the intermittent fasting method that involves not eating anything for a few days, only to consume food normally during the following period.
Why Is Intermittent Fasting So Popular?
There are many health benefits associated with intermittent fasting. For example, there are studies indicating this method is helpful for weight loss, improving cardiovascular health and slowing down the aging process. However, these studies have only been conducted on small groups of subjects or on mice, so it can be difficult to determine if intermittent fasting is actually as good or safe as some claim it to be, especially in the long run.
Some other studies indicate intermittent fasting can improve brain performance, as in mice it has been proven to improve cognition and to protect against neurodegenerative diseases like Alzheimer's. The fact that being hungry when fasting has an impact over people's ability to focus, think and make decisions should be taken into consideration, however.
When it comes to weight loss, there was a study conducted in 2018, which discovered people who intermittent fasted for a period of 50 weeks lost just about the same weight as those who were on a regular diet containing less calories. Intermittent fasting may be in and promise many beneficial results, but this doesn't mean everyone should do it. As the Mayo Clinic says, its effects in the long run aren't yet discovered, nor it is known if people over 60 or those who are suffering from diabetes should intermittent fast because they may develop deficiencies in some of the nutrients their bodies need. Besides, those who don't eat when it's time to and don't have their meals regularly may start to binge eat if trying this method.
Jennifer Aniston and Twitter CEO Jack Dorsey Are All About Intermittent Fasting
While research on intermittent fasting is still unclear, famous people didn't hesitate to adopt an eating routine based on this method.
For example, Square and Twitter CEO Jack Dorsey doesn't eat anything for the entire day, just to have his food in the evening, between 6:30 and 9. In April, he said on the Ben Greenfield Fitness: Diet, Fat Loss and Performance podcast that he can focus better when not being interrupted by having a meal. He added that during weekends, he doesn't eat anything from Friday in the evening until Saturday in the evening. This is extreme, as experts say fasting for more than 24 hours is dangerous. Even if criticized, Dorsey didn't hesitate to praise how great his eating habits are making him feel.
"I just found that I got so much more done during those fasting periods because I was so focused and it just felt like I had much more time to really think and to work in that moment," he said.
Hollywood star Jennifer Aniston is on the 16:8 intermittent fasting plan, meaning she only eats in an 8-hour window every day. In October, the actress said in a RadioTimes.com interview that she doesn't even eat breakfast and that she has noticed a very big difference ever since she started to no longer consume any solid food for 16 hours.
Other Stars Who Have Experimented with Intermittent Fasting
Another celebrity who tried intermittent fasting is Kourtney Kardashian. She also tried the keto diet, but during the intermittent fasting period, she didn't eat anything after 7 in the evening, and waited for the next day until around 10:30 or 11 in the morning to have her next meal. Once every week, Kourtney used to fast for 24 hours by drinking only water, bone broth and green tea.
Actor Chris Hemsworth said in January, in Men's Health UK, that he only eats in the 12 pm – 8 pm window, every day.
"I've found that it dramatically increased my energy levels. I've found that once you get over the initial shock in the first week or two of not eating [as regularly], your body kicks into a different state," were his words.