Dr. Oz Challenges USANA CEO and Community to Two-Million-Meal Challenge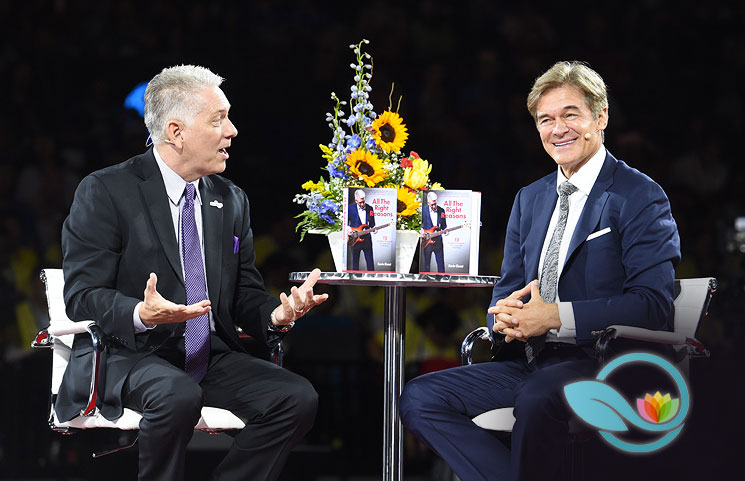 - ad -

USANA Health Sciences met their goal of providing a million meals for children. However, Dr. Oz is now upping the ante, challenging the whole USANA family to reach two million meals. Can they do it?
USANA set out to provide one million meals for children and succeeded.
The challenge from Dr. Oz would
In America alone, there are over 16 million children that don't have enough nutritious food to support their body on a daily basis. Around the world, poor nutrition is the cause of 45% of deaths for children under age 5, despite hundreds and thousands of charities being created to solve this issue. Kevin Guest, the CEO of USANA Health Sciences set a goal of providing one million meals to hungry children, which he has officially accomplished. Now, Dr. Oz believes that there's more that can be done, issuing a challenge to double the number of those means.
Dr. Oz issued the challenge at the USANA's global convention, standing in front of almost 10,000 attendees from around the world. He commended the efforts, saying that the fact that the organization could provide these meals is "a testament of the USANA culture of giving," which he believes that there should be more of. He challenged,
"Why stop at a million? I challenge Kevin and the entire USANA family to double that goal. Let's all help feed two million children. We can do it."
The funding provided to cover these meals was the result of proceeds from Guest's best-selling book, which is titled, "All the Right Reasons: 12 Timeless Principles for Living a Life in Harmony." The book has been printed in five different languages with substantial sales around the world. Ultimately, Guest chose to accept this new challenge from Dr. Oz, because his plan has always been to donate every cent of the proceeds to child hunger.
Guest stated, "While that's a big goal to accomplish, I look forward to helping feed one million more meals through the USANA Health Foundation, which will continue to oversee the project."
The purpose of Guest's book is to show that there are 12 principles that anyone can apply to their life to have harmony. Guest was a musician, and he compared the peaceful harmony to that of music. "Harmony occurs when notes blend in a way that is pleasing to the ear. Whether someone plays in a band, sings in a choir, or performs in an orchestra, there is nothing quite as exhilarating as achieving perfect harmony with fellow musicians," he said.
"Harmony in music doesn't happen without hours of practice and each individual musician's commitment to getting the music right."
Some of the principles that Guest writes about in the book include:
The Dorothy Principle, which states that the most important thing is relationships.
The Cardboard Keyboard Principle, which states that individuals need to engage in positive self-talk.
The Holland Principle, which states that individuals should seek out opportunities to serve and then follow through.
Guest stated that he believes that the core of the whole program can be found in the Ben Franklin Principle, which "guides us to commit to living our core values, which will change our destiny." With a career as a musician, Guest recalls having a constant desire to perform and entertain, but he adds that "God was asking me to give it all up." After consulting with his wife, the couple agreed that Guest would give up his career in music, pursuing this venture instead.
While he continues to pursue this life of balance and harmony, he still engages in music by performing at the Grand Ole Opry, and he's shared the stage with artists like Eddie Money, Belinda Carlisle, and Ozzy Osbourne. He also has performed part-time with Collin Raye, a superstar in country music.
To view the details on this challenge, visit here to download a copy.
To become a part of the solution, consumers can purchase Guest's book on Amazon.com. Every book creates enough money to cover 40 meals.