Study Shows Glutathione Helps Against Degenerative Disease and Cellular Stress Damages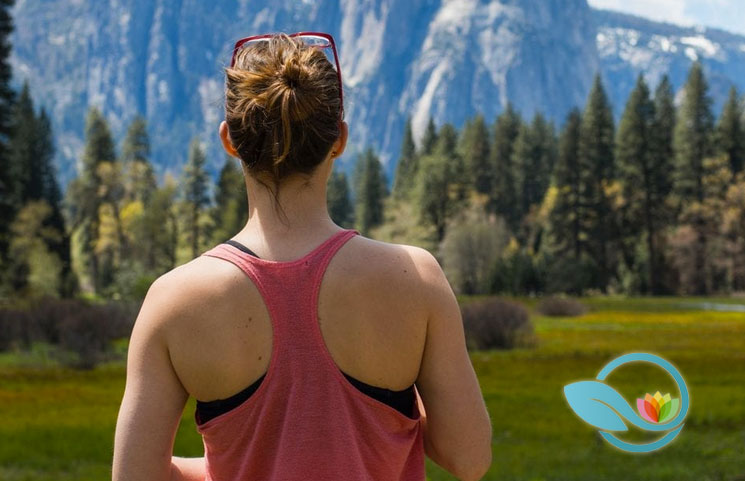 Degenerative diseases are defined by Science Direct as "a heterogenous group of disorders gradually characterized by the progressive and irreversible destruction of specific neuronal populations." Examples of degenerative diseases include Huntington's, Alzheimer's, Lewy Body Disease, Cancer, Cystic Fibrosis, and others.
Some are looking for natural ways to potentially fight or prevent degenerative diseases, and one such supplement that has gained popularity in recent years for its supposed benefits is glutathione. According to an article by Medical News Today, glutathione is "a powerful antioxidant that has gained a lot of attention for its purported health benefits." The substance is, "a powerful antioxidant found in every cell of the body. It is made of three types of molecules known as amino acids."
Though there is no conclusive evidence as to whether glutathione can actually prevent or mitigate degenerative diseases, there are some studies that suggest a link, at least when it comes to chronic fatty liver disease, fat burning, insulin resistance, and circulation.
One study assessed the impact of glutathione on those with chronic liver disease and determined that when high doses of the substance was able to reduce malondialdehyde, a substance that indicates liver cell damage.
The Baylor School of Medicine conducted another study on the impact of glutathione on mitochondrial fat burning and insulin resistance in aging. It determined that correcting a glutinous deficiency can improve impair mitochondrial fat burning and insulin resistance in aging.
Another study indicates that glutathione may have a positive impact on leg arterial circulation and pain-free walking.
There is also an outstanding question as to whether glutathione in supplement form has the same impact as it does when consumed through foods. Glutathione is abundant in foods such as eggs, nuts, legumes, and lean proteins. But, this is an issue to address when there are studies on the variation between glutathione supplements and glutathione in foods.
Dr. Oz Brings Attention to Importance of Colonoscopies Due to Doctor's Own Health Scare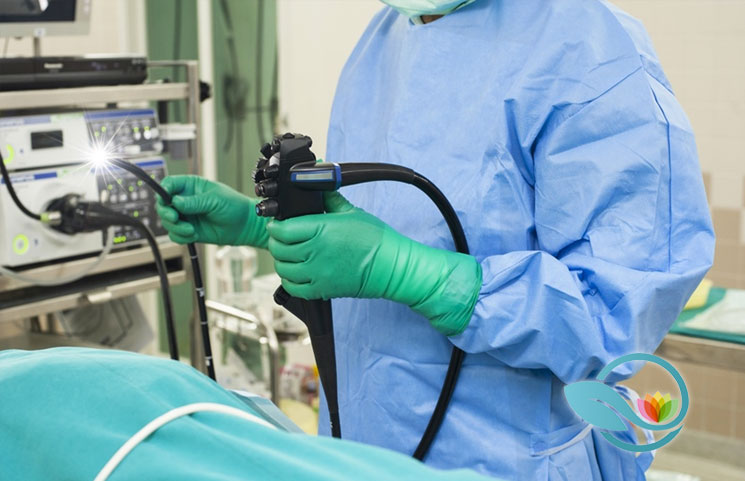 Dr. Oz's colonoscopy revealed a pre-cancerous growth.
His experience led him to encourage others to be tested as early as age 45.
A colonoscopy is a procedure that allows doctors to examine the large bowl and the distal part of the small bowel. The procedure is done with a CCD camera or fiber optic camera on a flexible tube, which is passed up through the anus. The preparation for this type of procedure is a bit difficult, but Dr. Oz believes that the process is necessary for everyone.
Posting to his official website, Dr. Oz describes how he went through his first colonoscopy recently, saying that it saved his life. He points out that anxiety needs to be put aside for this type of procedure, as early detection is important to preventing ongoing issues in the future. Despite having no risk factors, Dr. Oz explained that the doctor discovered a pre-cancerous polyp, which had the potential to turn into cancer without removal.
The national guidelines by the American Cancer state that screenings for colorectal cancer should begin at age 45, if the individual has an average risk of cancer. Much of the change has been due to the increase of colon cancer in younger people, though there are several risk factors to be aware of. Family history holds a lot of weight, as does old age. However, other signs of an increased risk include alcohol use, obesity, lack of physical activity, smoking cigarettes, and diet.
There are still some entities that don't appear to be on board with this change. The US Preventative Services Task Force still doesn't recommend these screenings to begin at age 50, and to continue until age 75. However, the task force is working to review its own guidelines, so it is possible that they will change their recommendation on the age to begin screening.
Over 145,000 people in the US alone have been diagnosed with colorectal cancer, and a third of those diagnosed will ultimately diet from it. Screening reduces the risk of death by 65%, though prevention is not necessarily possible. By detecting cancer early, the odds of treating it effectively increase, even with a small pre-cancerous polyp.
Dr. Oz recognizes that the preparation for a colonoscopy is dreadful, as it involves completely emptying the intestines. However, the time in the bathroom, he says, is much less difficult and lengthy than enduring chemotherapy.
Bonum Health Initiates LOI with InnerScope Hearing Tech for 100 Hearing Screening Kiosks in its Pharmacies
BENZER PHARMACY's sister company, Bonum Health, has expressed interest in a letter of intent (LOI) directed towards InnerScope Hearing Technology Inc. by requesting 100 Hearing Screening Kiosks be established in their pharmacies situated all across the U.S.
Said endeavor is said to be executed "in the upcoming weeks," or even months as InnerScope, manufacturer of FDA-approved Hearing aids, and CBD oils provider, scrambles to get its production on full speed and running.
The firm's popularity is what seems to attract consumers, as over 56 million people have had access to the hearing systems which have promoted the need to address hearing loss and related concerns.
As for what the Hearing Kiosks mean for consumers, they will provide hearing screening test results and information needed to help consumers make informed decisions and take the necessary measures to do what it takes to maintain one's hearing health.
InnerScope's CEO, Matthew Moore, has since expressed excitement in being able to work alongside BENZER PHARMACY; not to forget the fact that the request came his way and not the other way around. Moore further shared that:
"We believe the Hearing Screening Kiosks will give BENZER PHARMACY patients/customers as well as the general public […] the ability to achieve and maintain better hearing health."
Moore also noted that in creating the hearing systems, he realized the gap in the market that was being filled up. Specifically, in providing the public with something that's not only simple and convenient but also free of cost.
Moving forward, the CEO expects InnerScope to expand upon its efforts in closing the "underserved market gap" with nearly 42 million people faced with inadequate hearing services to date.
New Study Finds Significant Association Between Chocolate Consumption and Depression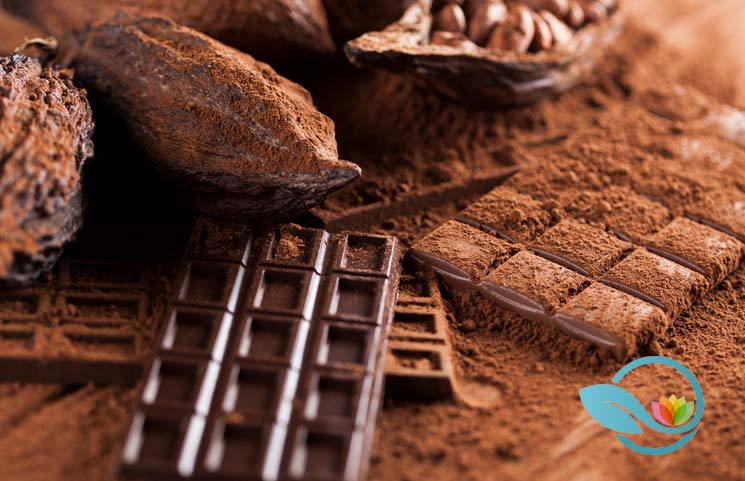 A 2019 study dubbed, "Is there a relationship between chocolate consumption and symptoms of depression? A cross-sectional survey of 13,626 US adults," concluded that a significant difference exists in depression-related symptoms after consuming chocolate.
The aim of the study, as clearly identified in the aforementioned, was to assess whether eating chocolate does any good to adults experiencing depression. 13,626 adults of over 20 years of age were considered, of whom participated in the National Health and Nutrition Examination Survey between the years 2007 to 2008 and 2013 to 2014.
Of the selected individuals, 11.1 percent have consumed any type of chocolate with as little as 1.4 percent retorting to dark chocolate. To measure depressive symptoms, the authors used the "Patient Health Questionnaire (PHQ-9), where any score greater than 10 meant symptoms prevailed.
Those who reported to have consumed dark chocolate were found to have "significantly lower odds of clinically relevant depressive symptoms," compared to other chocolate consumers who've witnessed no particular change.
That said, when comparing chocolate and non-chocolate consumers, the former "had 57% lower odds of depressive symptoms than those who reported no chocolate consumption after adjusting for dark chocolate consumption." Reports Healthcare, also covered matter on the findings from the study, adding that there was 25 percent reduction in depression in participants who ate just about any type of chocolates.
Given that chocolate has more than 300 naturally occurring chemicals, it was debated that there are few that actually have the ability to release neurotransmitters in the brain, with other chemicals having the ability to stimulate a sense of happiness in people.
Furthermore, Medical Microbiologist and Healthcare writer, Areeba Hussain noted that chocolate has a chemical directed towards regulating one's mood called phenylethylamine. It supposedly achieves this by increasing one's pulse rate, which in turn induces happiness.
As for the possible reason why, dark chocolate takes the cake, it has been shared that it carries a type of antioxidant called flavonoids, which reduces inflammation, and in turn may help with depression.
Given the rather great news for chocolate lovers, regardless of whether something is good or not, excessive ingestion can bring a negative impact on health, so consume under moderation!