Stillwater Brands: Ripple Fast-Acting CBD Packets, THC Powder, Drinks and Gummies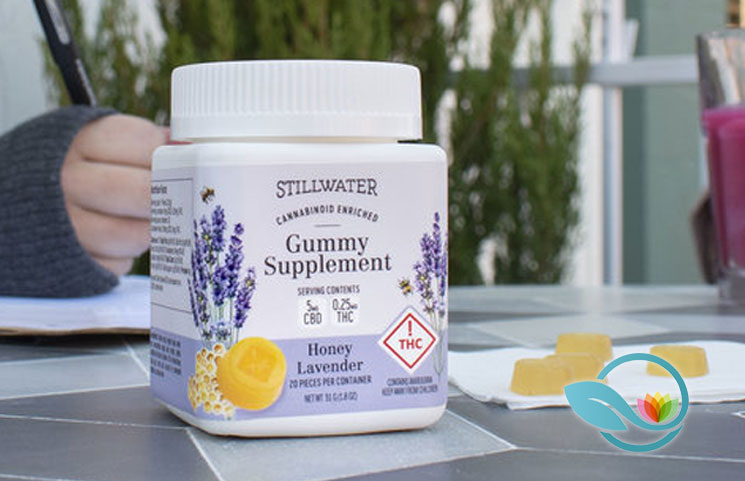 - ad -

The increasing awareness regarding the advantages of CBD and THC, whether for improving wellness has meant that there are more inventive delivery methods that consumers can use. People are no longer limited to smoking, as there is a wide range of delivery techniques ranging from coffee and capsules to tinctures and so much more. Stillwater Brands is one of the companies that are transforming the consumption techniques with its Ripple Dissolvables products and beverages.
Stillwater Ripple Dissolvables
The Ripple Dissolvables products are easy to use powder packets that come with precise servings of calorie-free, odorless and flavorless dissolvable of THC and CBD. You can add these packets to a wide variety of dishes from salad dressings and workout shakes, to juices and water bottles among others.
They quickly dissolve into any food or drink without leaving any unwelcome flavors. With Ripple, you get consistent, reliable, quick-acting effects without undesirable flavors or oil slicks. They are also formulated with innovative technologies to ensure instant absorption to deliver a better CBD and THC consumption experience without the risk of overdoing it.
There are three main Ripple products, including Relief 20:1, Balanced 5, and Pure 10. All of them are discreet to use and ideal for alleviating the daily stresses of life, including insomnia, anxiety, and pain, without getting high. Ripple packets are great for reducing the workout recovery time, and also minimizing the inflammation and pain from sports injuries.
Stillwater Gummies
Stillwater gummies offer straightforward ways of getting a healthy dose of essential cannabinoids. The capsules are infused with 100% natural fruit colors and juices and are also low in fat and sugar. They complement both an active and relaxed lifestyle.
Blood Orange, Honey Lavender, and Green Tea Mango are the three main gummy supplements that Stillwater sells. They all vary in regards to CBD and THC strength, depending on which effects you want. For example, the THC heavy gummies are great when you want to have a great night out and dance away, while the CBD-heavy ones are more soothing and perfect for starting the day. The last one, the Green Tea Mango, contains an equal amount of CBD and THC to deal with insomnia and promote overall wellness.
Stillwater Beverages
These beverages by Stillwater combine high quality Colombian coffee and organic tees with substantial doses of the Ripple CBD product for a soothing, quick-acting result. The fact that the CBD here is water soluble helps achieve a more relaxing feeling, rather than an intoxicating one. The result is that users don't get high, but they feel a lot better after taking Stillwater beverages.
The Mellow Mint Tea comes with 10mg CBD and 0.5mg THC to offer a relaxing tea for winding down after a tiring day. In the Gentle Green Tea, users get similar quantities of CBD and THC but with an additional 50mg caffeine, which helps increase focus when working. Meanwhile, Clockwork Coffee delivers 100mg caffeine with 10mg CBD and 0.5mg THC when you need sharp concentration, whether in the morning or at night.