Ascend Nutritionals' Turmeric Curcumin With BioPerine Supplement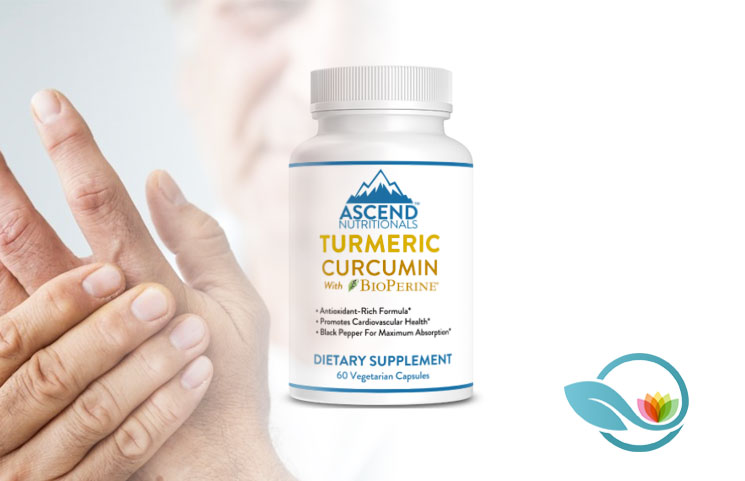 - ad -

When it comes to tending bodily aches, inflammation, heart disease, and cholesterol levels, trying to stick to natural means is ideal. This is mainly because of the different medicinal properties they may house along with the fact that they can treat more than one condition.
A popular ingredient that has been used as earlier on as the existence of Ayurveda, the Indians' approach to holistic healing, is turmeric. Many know the yellowish-stained ingredient for its contribution to the mouth-watering flavors of Indian cuisine, however, it is one that is somewhat underrated in the western world.
The purpose of this review to expound on the use of turmeric and its relative compound, curcumin – two ingredients that Ascend Nutritionals is currently standing by for their dietary supplement dubbed, "Turmeric Curcumin With BioPerine." In analyzing this supplement, a complete breakdown will be provided starting from its usefulness up until its intake.
About Ascend Nutritionals' Turmeric Curcumin with BioPerine
Ascend Nutritionals describes the Turmeric Curcumin with BioPerine as a dietary supplement that carries an antioxidant-rich formula with the ability to promote cardiovascular health. The contents have been compressed into vegetarian capsules form and allegedly comprises of natural ingredients that have undergone third-party testing. With this in mind, let's unravel Ascend Nutritionals' formula to see what exactly makes up each serving size that claims to promote betterment in health.
Why Ingest Turmeric and Curcumin?
As the label reads, Ascend Nutritionals' Turmeric Curcumin with BioPerine is nothing more than turmeric, curcumin and BioPerine. Here's a quick background on them:
Turmeric
As previously mentioned, Turmeric is a yellowish-stained ingredient. To be more specific, it comes from a root belonging to the ginger family known as the Curcuma longa. According to the claims made, turmeric carries analgesic, antibacterial, anti-inflammatory, anti-tumor, and anti-allergic properties, not to forget antioxidants-rich to name a few.
In Ayurveda, this ingredient has been deemed the go-to for conditions like diarrhea, the need to purify the uterus, poor blood circulation, to regulate cholesterol levels and to potentially detoxify the liver. These are just some of several ways that turmeric can benefit the body and, depending on the health concern, the serving sizes may vary.
Curcumin
Curcumin is a compound found within turmeric, which supposedly makes up up to 8% of it. It takes responsibility for the color and taste associated with turmeric. However, curcumin's role doesn't simply stop there, as it too carries antioxidant effects and anti-inflammatory properties to name the least.
The two are very similar in the sense that they have intertwined properties and hence can be used to treat many conditions combined or on their own. The slight difference stems in the overall effectiveness, that is, one ingredient can have more of a positive effect over another.
For instance, turmeric is ideal when treating fungal growth and tumor cells presence compared to the use of curcumin. This being said, curcumin supposedly takes the crown for antibacterial effects, as well as being able to effectively lower factors that contribute to diabetes and osteoporosis risk.
BioPerine
BioPerine, a trademark name belonging to a component called "Piperine", is extracted from black pepper. This is a common ingredient in dietary supplements because of its ability to help the body absorb the embedded nutrients. Based on existing findings, the presence of BioPerine increases absorption levels by 2000%.
How to Make Effective Use of Ascend Nutritionals' Turmeric Curcumin with BioPerine?
As per Ascend Nutritionals, consumers are advised to take one capsule twice a day. For best results, it has been recommended to take a serving 20 to 30 minutes before a meal with a glass of water. Although these are suggested dosing, consumers should be aware that each individual differs based on their overall body composition, health conditions and tolerance level. Therefore, it is best to test one serving first, give it some time then decide whether more is needed.
Final Thoughts
Overall, it is clear that Ascends Nutritionals has involved themselves in enough research before releasing their dietary supplement. Not only have they chosen an ingredient that is highly known to promote the body to self-heal, but they've also ensured that the necessary measures have been taken to upkeep quality and effectiveness.
The fact that they have included nothing more than the necessary ingredients is indicative of how much value is given to healthy nutrients and making sure the body can absorb it.
To take a closer look at Ascend Nutritionals' Turmeric Curcumin with BioPerine, click here.