Pacific Naturals IGR+ Digestive Gut Health Supplement with Immune Support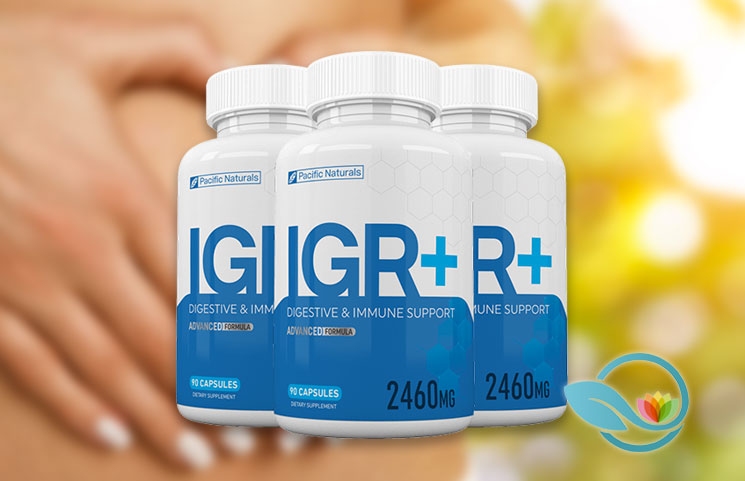 - ad -

As their site explains, Pacific Naturals is a supplement company specializing in "superfood extracts grounded in timeless wisdom." The organization is especially interested in merging these age-old concepts with modern dietary health science in order to promote a "better health" in the consumers that try their products. The company boasts that their products are consistently manufactured in pristine conditions in "certified facilities." Offering a number of products, Pacific Naturals IGR+ gives users a wide range of exciting products for users of dietary supplements to enjoy.
In stark contrast with some of the newer companies entering the scene, one major selling point for Pacific Naturals is their extensive experience in the manufacturing industry. According to their website, they offer a massive manufacturing space, a history of effective manufacturing processes, as well as a ne $50 million "addition" to their existing manufacturing facility. The organization also possesses a number of certifications, including adherence to the coveted "Good Manufacturing Processes (GMP)" standards leading the industry.
But as the industry continues to expand with little oversight from the Food and Drug Administration, American consumers interested in Pacific Naturals IGR+ products should carefully research and evaluate their products before making a purchase. This is not intended to be a comprehensive review, but instead an introduction into the offerings of this massive supplement company.
About Pacific Naturals
In addition to offering Good Manufacturing Practices and an impressive manufacturing scene, the company also presents five criteria for their "clean labeling" process. The company selects their ingredients using these criteria: quality, safety, potency, value, and efficacy. As a consequence, Pacific Naturals lives up to their name by offering consumers an efficient, clean, and effective product—"every time."
Additionally, the supplement company employs "expert formulators" concerned more with producing quality, consistent results than "one-upping the competition." As a consequence, the company is able to avoid many of the pitfalls of other companies, many of which focus primarily on following the latest trends, rather than producing a line of quality, healthy products for consumers to enjoy.
Pacific Naturals Products
Pacific Naturals offers products that fall into three unique categories. Pacific Naturals provides supplements specializing in digestive health, immune support, and metabolism. Among these product categories, the company offers a number of different products and formulas. Consumers are able to select the type of results they want, browsing the various formulas and contents before making a purchase. Prices are clearly and directly displayed on the Pacific Naturals website—a good sign for consumers sick of being misled with unfair pricing practices.
Claims and Promises
The claims made by Pacific Naturals vary significantly based on the type of product being offered. Metabolism-boosting dietary supplements come packed with promises that users could experience increased weight loss and decreased hunger, depending on the specific product. Immune supporters are supposed to decrease the likelihood that users will fall ill. A number of digestive health dietary supplements by Pacific Naturals come with their own potential benefits, ranging from preventing digestive upset to maximizing digestion efficiency.
As always the company is quick to establish the unsure nature of some of these claims. Their products are not vetted by the FDA, or the Food and Drug Administration, and should never be used as a treatment of serious illness.