OrganiBlock: Non-Toxic Healing Sun Protection Skin Care Body Lotion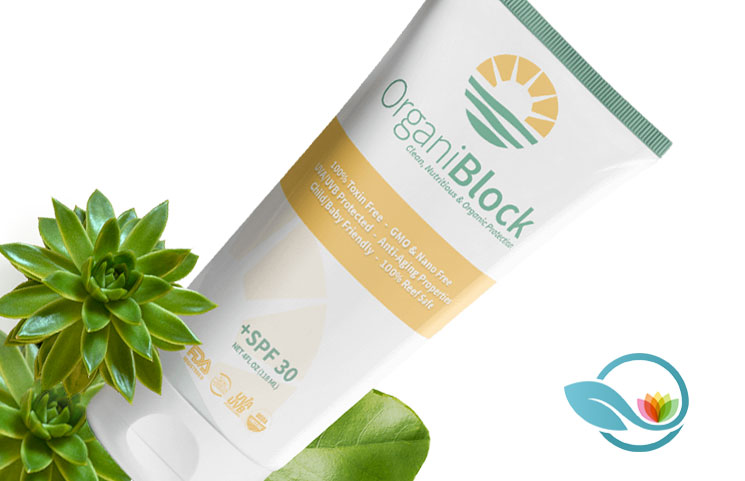 - ad -

It's summertime and that means men and women should protect their skin from the sun. When protecting one's skin, it is best to opt for a safe, organic, and toxin-free formula. Such products are great for men and women of all ages, and their kids. This way, the entire family can stay safe. With that, this review would like to introduce an organic and high-quality skincare product that may be what users are looking for. Called OrganiBlock, this is a skincare formula that keeps the skin nourished, safe, and in good condition.
About OrganiBlock
OrganiBlock is a toxin-free skincare formula that protects against UVA and UVB rays. The formula is not only a protectant against the sun, but it is also a soothing and softening location that can provide users with intense repair. As the brand explains on its website, the product can repair, restore, and protect when applied to one's face and body. The effectiveness of the formula is based upon years of research. In addition, the product is free from petroleum, preservatives, and other nonsense that are often found in traditional skincare products. With a formula such as this one, the entire family can stay well protected.
OrganiBlock Quality Ingredients
When choosing a skincare formula that can also protect against the sun, it is imperative to opt for one that features quality ingredients. The good news is that OrganiBlock features ingredients that men and women can count on. Here are a few of the main ingredients in the formula so that users are aware of what they are applying to their skin:
Natural coconut oil
Apricot kernel oil
Avocado oil
Cocoa butter
Pomegranate seed oil
Grape seed oil
Organic rose hip oil
Purified beeswax
Jojoba oil
Cranberry seed oil
Raspberry seed oil
These are just a few of the many natural ingredients in the formula. By choosing a natural product, users need not worry about chemicals and other harmful additives on their skin.
Family-Friendly and Great for All Skin Types
The formula is also family-friendly and great for all skin types. There are no toxins or harmful chemicals in the product, which means that parents can apply the skincare product to their child or baby. Further, the product is meant to be effective on all skin types, including dry skin.
OrganiBlock Summary
Overall, those who are looking for a quality skincare formula may want to consider adding OrganiBlock to their lifestyle. The formula is a natural solution that can protect against the skin and keep men and women feeling and looking good. The formula also comes with a 60-day hassle-free money-back guarantee. Therefore, those who are dissatisfied with the formula within 60 days of purchase can contact the brand for a refund. In addition, the brand's website features a number of reviews, many of which are positive. One of the best ways to determine the quality of a product is to read user feedback. In this case, users can feel confident in their purchase based on other users' experience. And of course, if it does not work out, then users can contact the brand as well.