New U Life Breaks Record with 500,000 Bottles of SOMADERM HGH Gel Sold in First Year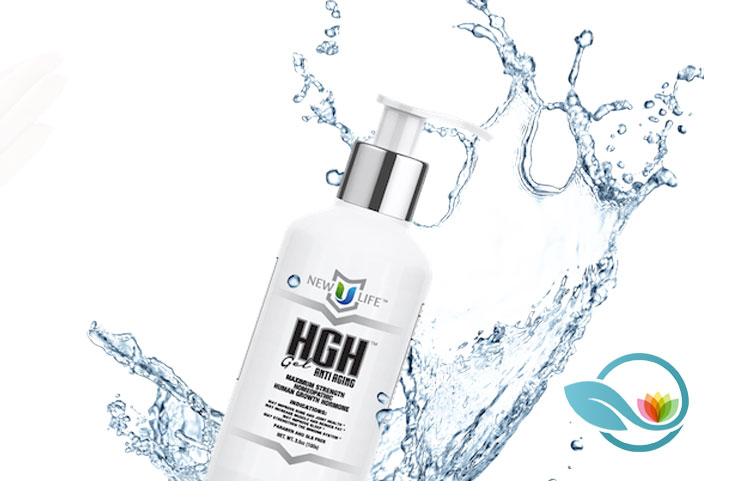 - ad -

It has been recently revealed that New U Life, a store devoted to natural foods, nutraceuticals and performance supplements, has attained record-breaking sales since their first year of operations reports PR Newswire.
In particular, it was New U Life's SOMADERM that reached said record, with 500,000 bottles sold. PR Newswire has reached out to CEO and Founder of New U Life, Alexy Goldstein, who has shared his sentiments regarding this achievement.
According to Goldstein, his goal upon opening his business merely rested in making a difference in a "few lives." Throughout his life, the CEO was always attracted to the notion of natural foods and anything of this sort that can produce the healthiest lifestyle possible. His expertise within this field is very composed given that he's been targeting this mission well over 25 years. Here's what he had to say:
"I am humble by this unbelievable, explosive growth […] I never imagined SOMADERM would go viral and benefit more than 150,000 people that I now consider my family."
PR Newswire reported that the SOMADERM Gel formula was a product of years of work, which initially was available in Goldstein's smaller store in Northern California. As a result of the range that word of mouth touched, he was able to launch the gel to the greater population.
Goldstein further shared that production needed to be upped because it took them as little as four months to watch the SOMADERM gel supply vanish. He further expressed:
"I thought that would be the end of the company, but we made it through because so many people were having amazing results and truly believed in SOMADERM."
For a product to reach said highs is truly amazing. With this in mind, it is without doubt reasonable to further explore the specs of the SOMADERM Gel.
What You Need to Know About the SOMADERM Gel
The SOMADERM Gel is a transdermal human growth hormone (HGH). For those unaware, HGH is a naturally-occurring hormone in the pituitary gland responsible for different areas of health including growth and cell health. These factors in turn are what ensure the brain and other organs are supplied with the essentials to remain strong, maintained and healthy.
Its associated benefits include increasing one's ability to exercise over long periods of time, enhancing bone health and helping to increase muscle mass among others.
What makes SOMADERM unique is that said HGH content can be delivered via the skin because it is transdermal, which meets one's preference for convenience. This process supposedly allows the embedded nutrients to reap within one's bloodstream immediately.
With the SOMADERM Gel, consumers are advised to apply directly onto thin areas of skin, where veins are visible. This is merely so that the contents do in fact enter the bloodstream. Parts of the body that consumers are encouraged to apply the gel include the underarms, forearms, wrists and behind the knees.
As for its validity and safety, New U Life claims to use an FDA-registered facility in addition to complying by FDA regulations. Transparency is another notion that New U Life highlights, as they share the finest details varying between raw materials, product testing, and ensuring standardized manufacturing processes are implemented.
Most importantly, their ingredients are said to be of high quality and are in the rawest form. Finally, for quality control testing, the team ensures that suppliers provide "Certificates of Analysis" for all ingredients and the USP regulations are met.
To learn more about the SOMADERM Gel and the impact HGH has on human health visit https://www.newulife.com/products