Hum Nutrition: Clinically-Researched Beauty Wellness Supplements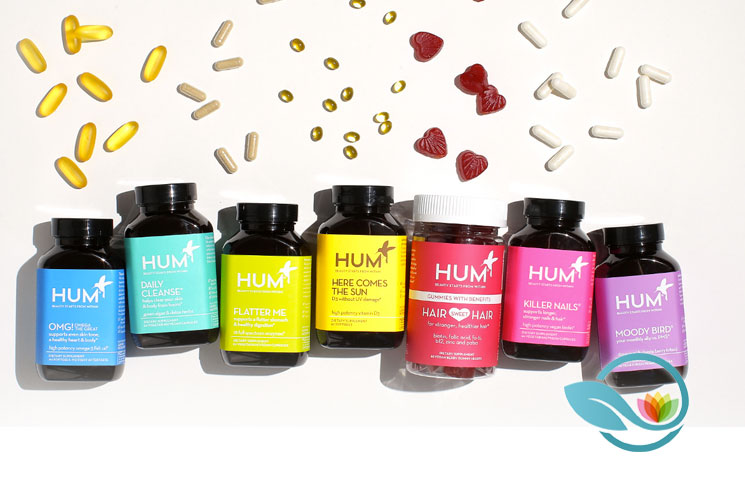 - ad -

Hum Nutrition is a company that develops supplements for consumers to support weight loss, detoxing, skin health, and more. Consumers can take a brief quiz to find the right products for their needs.
What is Hum Nutrition?
Nourishing the body involves much more than a healthy diet, which is why the supplement industry is so lucrative. However, with so many remedies in the world, consumers may need a little guidance beyond the details that they can read on a label. Hum Nutrition changes things, finding out more about customers to suggest the right remedies for their goals.
How Hum Works
The goal of Hum is to provide consumers with a customized regimen by starting off with a simple quiz that only takes about three minutes. The quiz asks about:
The user's typical foods that they like
The preferred food portions of the users
The daily servings of both fruit and vegetables
The types of protein that the user would eat at least three times a week
The kinds of foods that the customer normally likes to snack on
The drinks that the user regularly consumes
The typical moods that the user goes through
The activities that the user engages in during a typical day
How the user relaxes
How the user wants to improve their health generally
The user's skin concerns
Any other beauty concerns of the user
General demographic information (gender, age, etc.)
After the quiz, a "personal registered dietician" will go over the information, providing the user with a recommendation and a breakdown of their profile. The user will have the option of choosing from the recommended vitamins, though they are not restricted exclusively to these options. However, if they end up buying at least three of any bottles, they will get 25% off.
Pricing for Hum
The evaluation for the user does not cost anything, but the user will have to pay for the supplements that they choose to purchase. Upon making the first purchase, the user is given a coupon for $10 off.
Some of the supplements available that may be recommended include:
Runway Ready, for radiant skin
Base Control, for "good looks" and better health
Skinny Bird, for weight loss
Collagen Love, to reduce wrinkles
Ripped Rooster, for a better metabolism
Consumers can break down the supplements into various categories for weight loss, aging, detoxification, and more.
Contacting Hum Nutrition
Even though there is some information on the website, consumers may find themselves with questions. The customer service team is reachable by phone or email.
Representatives are available every day of the week from 7:00am to 6:00pm PST.
Hum Nutrition Summary
Hum Nutrition offers a unique approach to health and wellness with a quiz that can help consumers make the right regimen for themselves. Consumers can choose the regimen outlined for them, or they can try other remedies that interest them. The supplements are affordable, and the details online help to give consumers a promising idea of what they can expect.