LUMISTRAW: Instant Water Purification Now Simple as A Sip?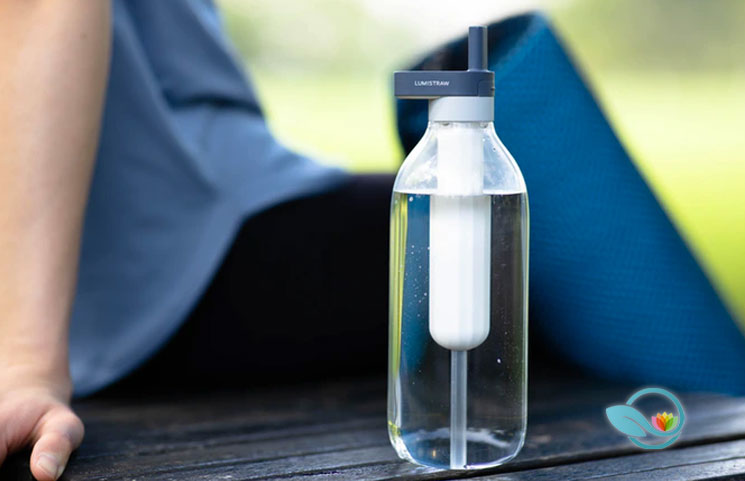 - ad -

LUMISTRAW is a water bottle that instantly purifies to allow consumers to drink clean water within seconds of filling it. The project is presently being funded on Kickstarter.
What is LUMISTRAW?
Access to clean drinking water is essential for the human body, and there are many filtration systems on the market to offer it. However, some of these systems can take a while to filter out minerals and other debris, and the creators behind LUMISTRAW decided to create a faster option.
The LUMISTRAW purifies water as the user drinks it with LUMIFLO Technology, which is currently patent pending. Users plug in the included USB to the charging port to power the LED filtration, which will clean up to 45 cups of water before a new charge is needed. Even with six cups of water daily, the charge lasts all week long. All the user has to do is press a button and they can enjoy clean water.
Getting Involved with Kickstarter
To gain the necessary funding to bring the LUMISTRAW to market, the creators have signed up for a Kickstarter page. Consumers have the ability to make a pledge to this project, getting them early-bird access and pricing to the LUMISTRAW sets. A single set includes a silicone tip, a clear bottle, and a USB cable.
There are already a few of the bundles that have sold out. Currently, investors can still choose:
$110 pledge, for one LUMISTRAW set

Also available with a $135 pledge

$239 pledge, for two LUMISTRAW sets
The current estimated delivery of these exclusive packages is in November 2020, which may change as production picks up. Though the creators have until January 3, 2020 to back the project, they have already met their goal.
Consumers that want to learn more about LUMISTRAW can comment on the Kickstarter page with their questions.
LUMISTRAW Summary
LUMISTRAW is a helpful product for any consumer that wants instant access to clean water, without having to worry about its source. This bottle can go home, to work, on a workout, or on a road trip, and the user will not have to sacrifice access to purified water. Though the technology is patent pending, the fast access is the greatest appeal of this product.